It is time for the US Open final 2019. Can Daniil Medvedev challenge Rafael Nadal? Here is my US Open 2019 Men's Final Predictions.
Daniil Medvedev has been impressive throughout the US swing of tournaments. His only bad loss has come at the ends of Nadal in the Rogers Cup final, where he lost 3-6 0-6. He said it was good to have gotten the first match against Rafa out of the way and that he will never lose that badly again. Medvedev likes to speak his mind and then back it up, but can he withstand the onslaught of an in-form Nadal?
Nadal has played brilliantly throughout the tournament. Against Berrettini in the semi-finals he showed some nerves in the first set, but after he won that it was pretty much plain sailing. Rafa has been known to start matches nervously and I think this is where Medvedev's chances lie. He needs to get the first set.
US Open 2019 Men's Final Predictions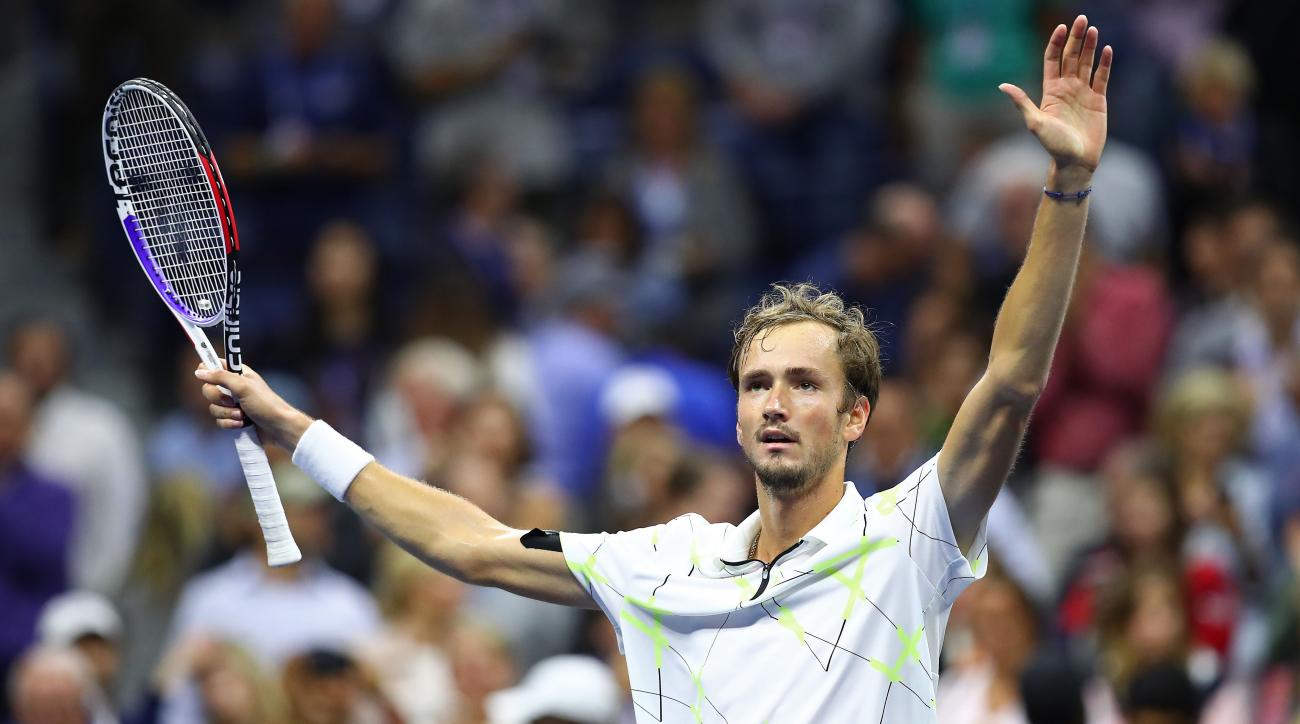 Pretty much everyone picks Rafa to win. The bookies hold him at about four times the favorite, meaning you don't get much profit from a bet on Nadal. On the other hand, if you think Medvedev can win, it will pay close to 5 times your money. I am not a betting man myself but sounds like decent odds for a guy who has won the most matches on tour in 2019 so far.
But on the other side of the net, he faces one of the game's greats. Nadal has already won 18 slams, seems both healthy and hungry to close the gap to Federer in the Grand Slam race. If he win he will be at 19, Federer at 20 and Novak at 16. If this is the most important record to the big three, and it does seem to be that way, this match is vital if Rafa wants to surpass Federer. Then he only needs one more French Open title to be tied.
Back to Medvedev. I think he is playing well enough to win a set and make it competitive. But staying with Nadal over five sets, when Nadal looks to be the freshest player, seems almost inhumane. Medvedev has surprised me before, but this time I think Rafa will win in four sets.
What do you think? Do you think the race to the most Grand Slams matter?