Who will win the Australian Open? The question is more open than in a long time after the strange 2020. Let's look at the odds.
I don't bet on tennis and don't really recommend it as you might lose your money, but many of my friends do and we sometimes discuss odds and predictions. One obvious topic: Who will win the Australian Open?
Good bookies know a lot about the stats behind and the sport and it can be quite interesting to look at the outright winner odds of the Australian Open for example.
Who will win the Australian Open? Men's tournament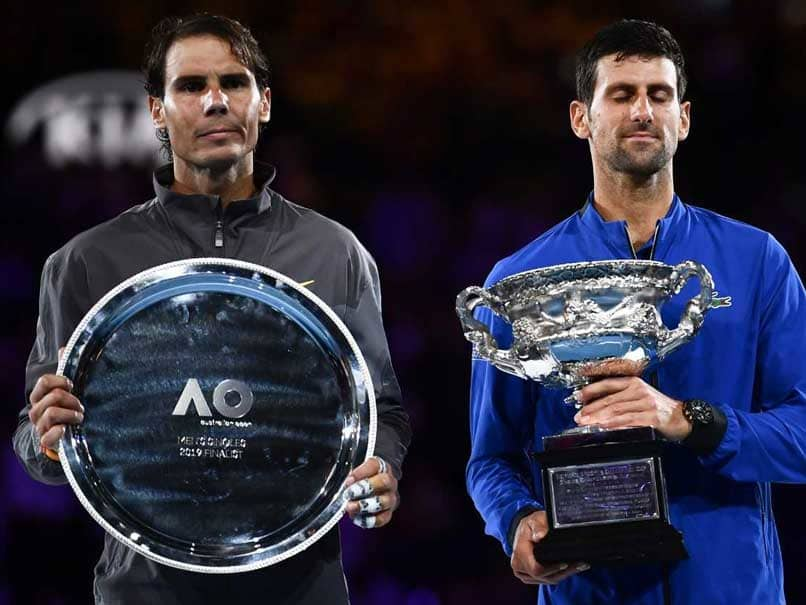 I like the simplicity of decimal odds telling you how many times you multiply your bet if you win. I know it's not the system generally favored in the US and UK, but, as I said, this website is not about betting.
These are the odds of one large bookmaker ahead of the Australian Open men's tournament.
Noting out of the ordinary there. You get more money betting on Nadal than on Thiem and Medvedev? Is it the hardcourt factor? Well, Nadal has not won the Australian Open since 2009, so it's maybe not so strange that he is at 6.50. Is Tsitsipas a bigger favorite than Zverev and Rublev? I don't really think so. Keen to hear what you think in the comments below!
Djokovic 2.25
Thiem 5.00
Medvedev 5.50
Nadal 6.50
Tsitsipas 13.00
Zverev 15.00
Rublev 26.00
Sinner 26.00
Shapovalov 34.00
Raonic 34.00
Kyrgios 34.00
Wawrinka 41.00
Carreno-Busta 41.00
de Minaur 41.00
Berrettini 51.00
Monfils 67.00
Bautista-Agut 67.00
Khachanov 67.00
Auger-Aliassime 67.00
Dimitrov 81.00
Nishikori 81.00
Goffin 101.00
Schwartzman 101.00
Fognini 151.00
Who will win the Australian Open? Women's tournament
The women's tournament is significantly more open than the men's. But there are some interesting questions here. Can Williams win 24? She is definitely one of the favorites and at 11 times your money, it seems like a solid bet. Sabalenka is a surprise, but she was the latest winner on the WTA Tour so maybe she can ride the wave of confidence. She has the firepower, but stringing it together over two weeks might be a big ask.
Andreescu is back from injury, so it's hard to say what kind of form she will be in.
Osaka 6.50
Barty 9.00
Sabalenka 9.00
Andreescu 10.00
S. Williams 11.00
Swiatek 11.00
Halep 12.00
Azarenka 13.00
Pliskova 15.00
Kenin 15.00
Svitolina 15.00
Kvitova 17.00
Muguruza 17.00
Rybakina 26.00
Sakkari 26.00
Bencic 34.00
Vondrousova 34.00
Kerber 34.00
Vekic 34.00
Yastremska 34.00
Anisimova 34.00
Mertens 41.00
Konta 51.00
Alexandrova 41.00
Fernandez 51.00
Martic 67.00
Riske 67.00
Qiang Wang 67.00
Pavlyuchenkova 101.00