This is not your normal tennis year. But we take the tennis we get. And the usual suspects are there. Who wins the French Open 2020?
By usual suspects, I mean the regular favorites to win the French Open: Rafael Nadal, Novak Djokovic and let's also add US Open Champion Dominic Thiem to the mix. Yes, there are outside possibilities as well – but what we have seen historically is that if there is more than one GOAT in the draw, it's tough for the rest of the field. Schwartzman is a case in point. He played, arguably, the best match of his life to defeat Nadal in straight sets in Rome, but then, despite a fantastic start, he couldn't get the better of Djokovic in the final.
So beating two GOAT players will not be easy for anyone. I think all of us would love a Rafa vs Djokovic final, but Nadal needs to build form over time and he has only played three competitive matches since COVID broke out. Djokovic, on the other hand, has been active and successful, winning two Masters titles (Cincinnati/New York and Rome) and should be ready for his 18th grand slam title (unless he hits another ball person, but I find that unlikely).
We have to remind ourselves though that this is Roland Garros and beating Rafa there, in form or not, will take a lot – even from Djokovic.
Check out draws, results and more from the French Open 2020 at the official Roland Garros website.
What about Thiem?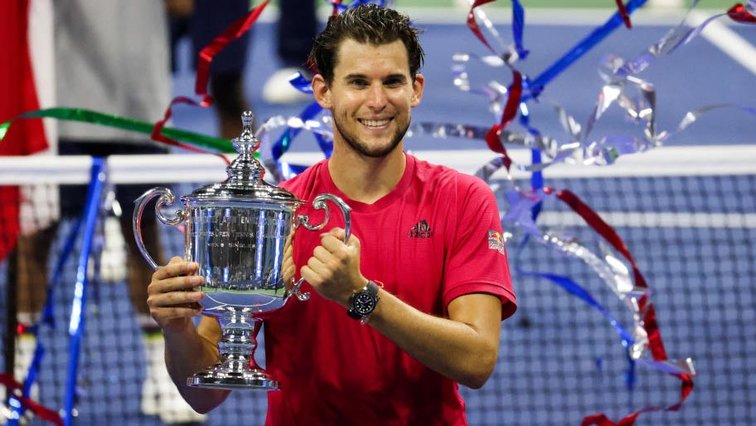 Thiem finally got his first grand slam title a couple of weeks ago. That will surely loosen him up and get him to play without fear or nerves? On the other hand, he might be tired. No matter what, he is the third favorite for the title after Djokovic and Rafa.
It's hard to picture anyone else at the moment. Shapovalov has been playing well on the red dirt, but it's not enough to see him going all the way in a slam. Same for players like Schwartzman or Berrettini. Tsitsipas is completely off his game (he even said so himself) and Zverev is an unlikely GS winner on anything but hard courts.
Yeah, I am completely at a loss on who, besides Nadal, Thiem and Djokovic, has a chance to win the French Open 2020. My pick for the title is Djokovic, with Rafa in close second. But would love to see a surprise winner. Surely, 2020 can throw us something interesting?
Keen to hear your thoughts on the matter below!