The final major of the season is fast approaching. Here is our Women's US Open 2023 Preview. Let's have a look at this year's contenders.
Women's US Open 2023 Preview
Will world number one Iga Swiatek defend her title, or is it Coco's calling to bring the title back home to the US? We are keen to hear your predictions in the comments below! We also made a video detailing our US Open Predictions on the Tennisnerd YouTube channel. You can also join our Tennisnerd bracket challenge prediction group here.
Iga Swiatek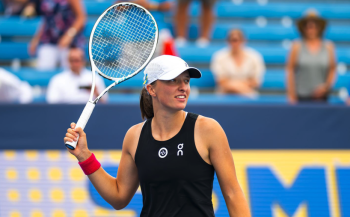 Although the world number one hasn't been the dominant force she was last season, she is still in tremendous form. The Pole won her fourth major title at this year's French Open, cementing herself as the best clay court player in the world, and reached the Wimbledon quarter-final. In the lead-up to this year's US Open, Swiatek reached the semi-finals of the Canadian Open and the Cincinnati Masters, losing out to US Open contenders Jessica Pegula and Coco Gauff. If she had played those semi-final matches last year, she probably would have won them both. Having said this, her consistency on tour cannot be faltered. You rarely see the Pole lose before the latter stages of tournaments. She has made at least the quarter-final stages of 13 out of the 14 tournaments she has entered this season—a remarkable record. Indeed, Swiatek is not as overwhelming a favorite as last year, but it will still take a great performance to beat her.
Read this article if you want to find out more about Iga Swiatek's racquet.
Aryna Sabalenka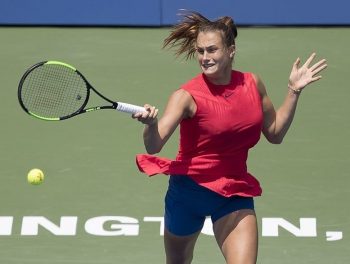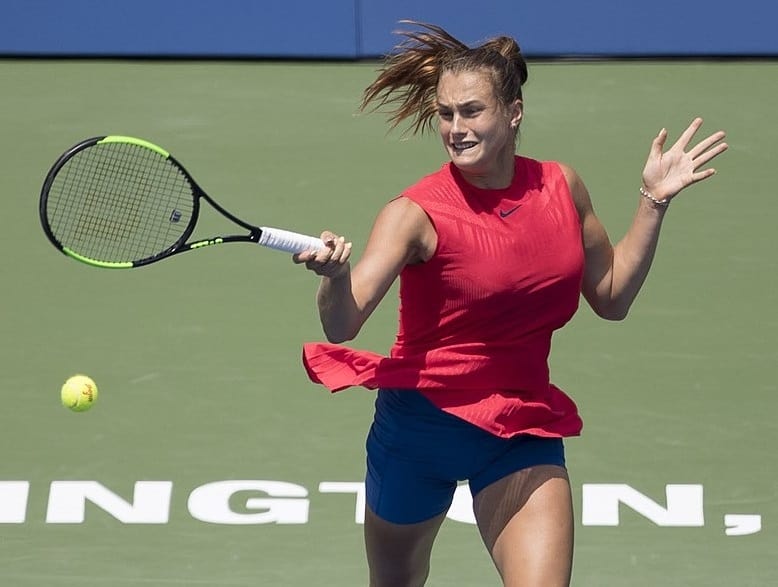 The Belarusian has not only had her best-ever year on tour, she's arguably the WTA player of the year. At the beginning of the season, Sabalenka eventually broke her major duck, defeating Elena Rybakina to win her first major singles title. She backed up this result by reaching the semi-final of the next two majors. Sabalenka was leading in both those semi-final matches at the French and Wimbledon and probably should have won them. If the Belarusian needed extra motivation to win this tournament, then the world number 1 ranking on the line might help. She was one match away from dethroning Swiatek at Wimbledon. Now, she has another chance. With a good draw, I expect she will likely find herself in the same position by the end of this tournament. It would be the cherry on top of her 2023 season.
Elena Rybakina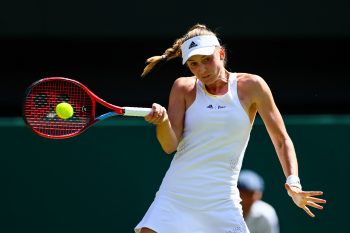 Although the Kazakh hasn't won a major title this year, Rybakina has backed up last year's surprising win at Wimbledon with her most consistent season. She reached the Australian Open final at the beginning of the year, losing out to Sabalenka, before taking revenge on the hard courts of Indian Wells. You might have to take a second glance at her US Open record, but don't let your eyes deceive you. It is correct to say that Rybakina hasn't made it past the third round of the US Open in four attempts. It's not the greatest record by any means and it includes a first-round loss at last year's event. Last year, she was entering the tournament as a major champion for the first time, so I don't know how much this could have affected her. Rybakina is now a more complete player, so I would be extremely surprised if she doesn't make the tournament's second week.
Do you want to know more about Rybakina? Alex Mann has written a Rybakina player profile.
Coco Gauff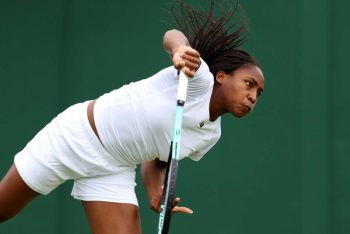 It feels like we've been talking about this American talent for years. Now, at the tender age of 19, it feels like it's Gauff's time. I wouldn't have said this a couple of months ago. Apart from reaching the French Open quarter-final, the American's clay court season was underwhelming for her standard. Then a surprising loss in the first round at Wimbledon, be it to a stellar performance from Sofia Kenin, was not the result Coco would have been looking for leading up to her home major. Then, out of nowhere, Gauff put together the best two weeks of her young career. She won her first title of the season, lifting the Washington Open. Two weeks later, she recorded her first victory over Iga Swiatek on her way to lifting her first Masters 1000 trophy in Cincinnati. This is the first time I think Gauff has a realistic chance of winning a major singles title. It would be mighty impressive if she could do it with a remarkably tough draw and before a home crowd. Gauff could face 16-year-old Mirra Andreeva in the second round, Swiatek in the quarter-final, Rybakina in the semi, and Sabalenka in the final. Last year's US Open was Serena Williams' farewell to the sporting world. Will this year's tournament be remembered as Coco Gauff's arrival to the sporting world?
Ones to watch
Jessica Pegula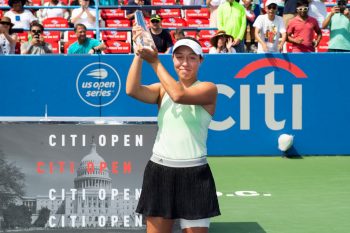 The world number 3 is entering her home major in very good form this hard-court season. She reached the semi-final of the Washington Open and won the Masters 1000 tournaments in Canada, defeating Iga Swiatek and Coco Gauff. Pegula can't be looking too far ahead in the draw as she faces a very tough task in the first round. If she can deal with the big-hitting Camila Giorgi in the first round, she could be on track to reach her first-ever major singles semi-final. Pegula has a habit of reaching the latter stages of major tournaments but hasn't been able to break past the quarter-final stage. She hasn't won a major quarter-final singles match in six attempts. She would likely face either last year's semi-finalist Caroline Garcia or newly crowned Wimbledon champion Marketa Vondrousova. These are two very winnable matches for the American. A potential semi-final with Sabalenka could be on the cards.
Ons Jabeur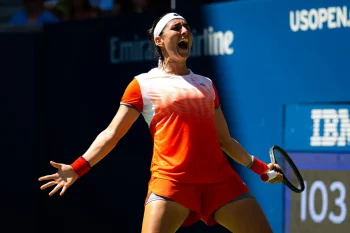 Jabeur was one match away from winning her first major title. At this year's Wimbledon, Jabeur had done all the hard work, returning to defeat defending champion Rybakina in three sets, before repeating this feat against favorite for the title, Sabalenka, to reach her third major final. A heartbreak loss against Vondrousova in the final signaled a third major final loss for Jabeur. Can the Tunisian bounce back once again and lift her first major title? She reached the US Open singles final last year but hasn't played her best on the hard courts this season. Then again, Jabeur is the kind of player who doesn't seem to need consistency to play her game.
Marketa Vondrousova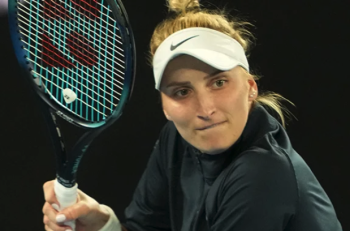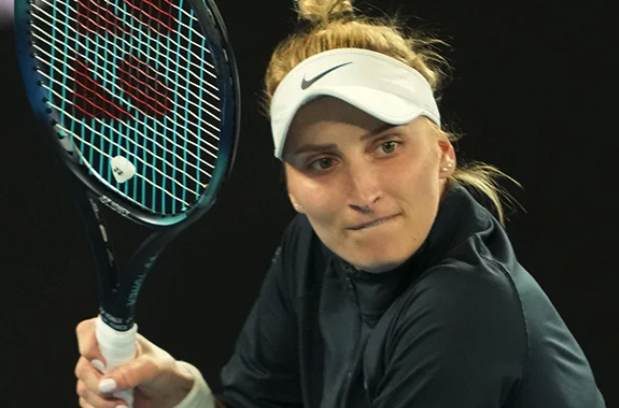 The surprise Wimbledon champion has backed up her impressive form this hard-court season. Vondrousova reached the quarter-final of the Cincinnati Masters, losing out to Swiatek. The Czech's best result at the US Open came back in 2018 when she reached the fourth round as a teenager. However, she has failed to make it past the second round since, Vondrousova is a different player altogether. Now injury-free, and seeded nine at this year's tournament, I wouldn't be surprised if the Czech goes far. She's also positioned in the weaker bottom half of the draw so she should reach at least the second week of the tournament.
Karolina Muchova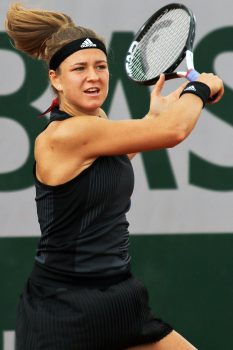 This year's French Open finalist has refound her form this hard-court season. Muchova narrowly lost out to Iga Swiatek in three tight sets in Canada. She backed up this result at the Cincinnati Masters, defeating Sabalenka and Sakkari before Coco Gauff defeated her in the final. Although her US Open record is nothing to brag about, having lost in the first round of the tournament in each of the previous two years, Muchova has won her sole WTA title on the hard surface and is arguably playing some of the best tennis of her career. Expect the Czech to improve on her previous appearances at the tournament vastly.
Belinda Bencic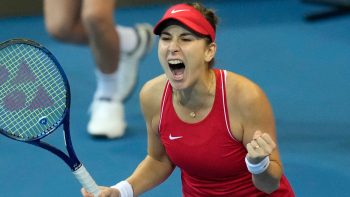 The former world number 4 seems to play her best tennis in New York, having made her only two major quarter-finals and one semi-final appearance at the US Open. Bencic narrowly missed a place in the 2019 US Open final, losing to eventual champion Andreescu. Her ability to redirect balls is impeccable and she used this successfully during her run to the fourth round at this year's Wimbledon, narrowly losing out to Swiatek after having two match points. Her form can be up and down so it can be hard to predict how the Swiss will do in any match. Having said that, her run to the Canadian Open quarter-final two weeks ago and her previous experience in New York will always make her one to watch out for at this tournament.
Who do you think will do best in the Women's US Open 2023? Let us know in the comments.