The AI platform Swingvision raises 2 million dollars in funding from Wildcard Ventures to grow their business even further.
I've been using Swingvision from time to time to cut out dead time from my sessions and analyze my game. The app is capable of much more and I guess they're pushing even harder now that Swingvision raises 2 million dollars through new investments coming in from Wildcard Ventures, with participation from Sony Innovation Fund, Techstars, Afterwork Ventures, and Amino Capital, as well as MyFitnessPal co-founders Albert and Mike Lee, Handshake co-founder Garrett Lord, and Brex Co-CEO Benjamin Wu.
The new funding will be put towards scaling SwingVision's presence across tennis clubs and colleges as well as improve the product experience.
Check out my Swingvision Review.
You can try Swingvision Pro for 30 days for free using my link.
From strength to strength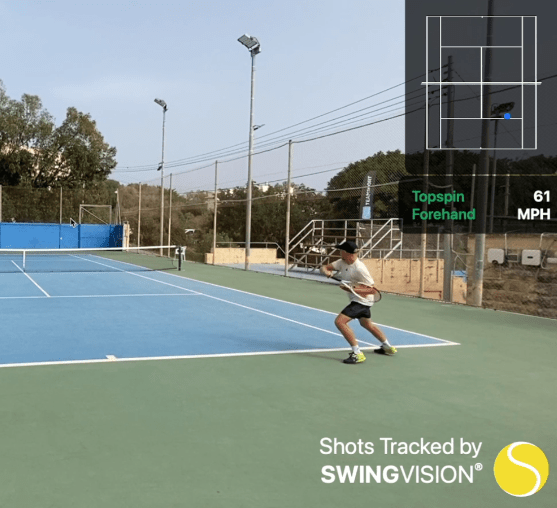 In their press release, Swingvision reminds readers of a spectacular 2021. SwingVision became the official ball tracking app of Tennis Australia, the UK's Lawn Tennis Association, and the Intercollegiate Tennis Association. Furthermore, SwingVision was demoed in Apple's iPhone and iPad Keynote events, featured in an Apple Watch TV commercial, and awarded Editors' Choice on the App Store. The company also surpassed a $1M annual revenue run rate and 100 million shots recorded by more than 100,000 players.
"SwingVision has successfully brought TV-quality data, video and officiating to athletes of all levels for the first time in history," said Swupnil Sahai, CEO of SwingVision. "In doing so, we've pushed the limits of what's possible on a single mobile device. With this funding, we're going to rapidly scale up our community presence across the U.S. and raise the bar for the best product experience in the market."
"The SwingVision team has constantly impressed us throughout their journey with their excellent execution and capital efficiency," said Machar Reid, Head of Innovation at Tennis Australia and General Partner at Wildcard Ventures. "They've brought unparalleled innovation to the sport of tennis at breakneck speed, and we're thrilled to support the team as they realize the full depth and breadth of their vision."
About SwingVision
Founded in 2019 by Columbia Ph.D. and former Tesla Autopilot engineer Swupnil Sahai, SwingVision is on a mission to democratize the professional sports experience for players of all levels. The company's vision is to build an A.I. platform across multiple sports that can automatically capture data, stream video, provide coaching and officiate matches, all in real-time using just the smartphone in your pocket.