I am a health nut. I put a lot of focus on staying healthy and avoiding injuries and I have a few things I do to stay in decent shape.
I have always loved exercise. My body craves it. That doesn't make me "Mr. Ripped", because I love eating good food and drinking wine too. Life for me is all about balance, but priority number one is feeling good, staying healthy, and avoiding injuries. I am not getting any younger (nearing 40 now) and I want to be able to play tennis frequently for years to come.
My tennis schedule is somewhat flexible, but I play on average four times a week. In Malta, we mainly have hard courts so it's not the most friendly for the knees. Warming-up and doing some dynamic stretching is important to stay loose and not hurt yourself. I have been using the Martin Method Fitness courses to improve my tennis fitness.
I test new equipment all the time for Tennisnerd so I need to make sure I don't aggravate my elbow or wrist. I have had some problems in the past when I've played a lot, but nothing very serious. One elbow and wrist-saver has been the Flexbar (link to Amazon)
which I use frequently to strengthen my arm and prevent injury. When someone told me about the Flexbar it sounded a bit too good to be true for a rubbery bar, but as long as you work with it, it works!
Tools and Food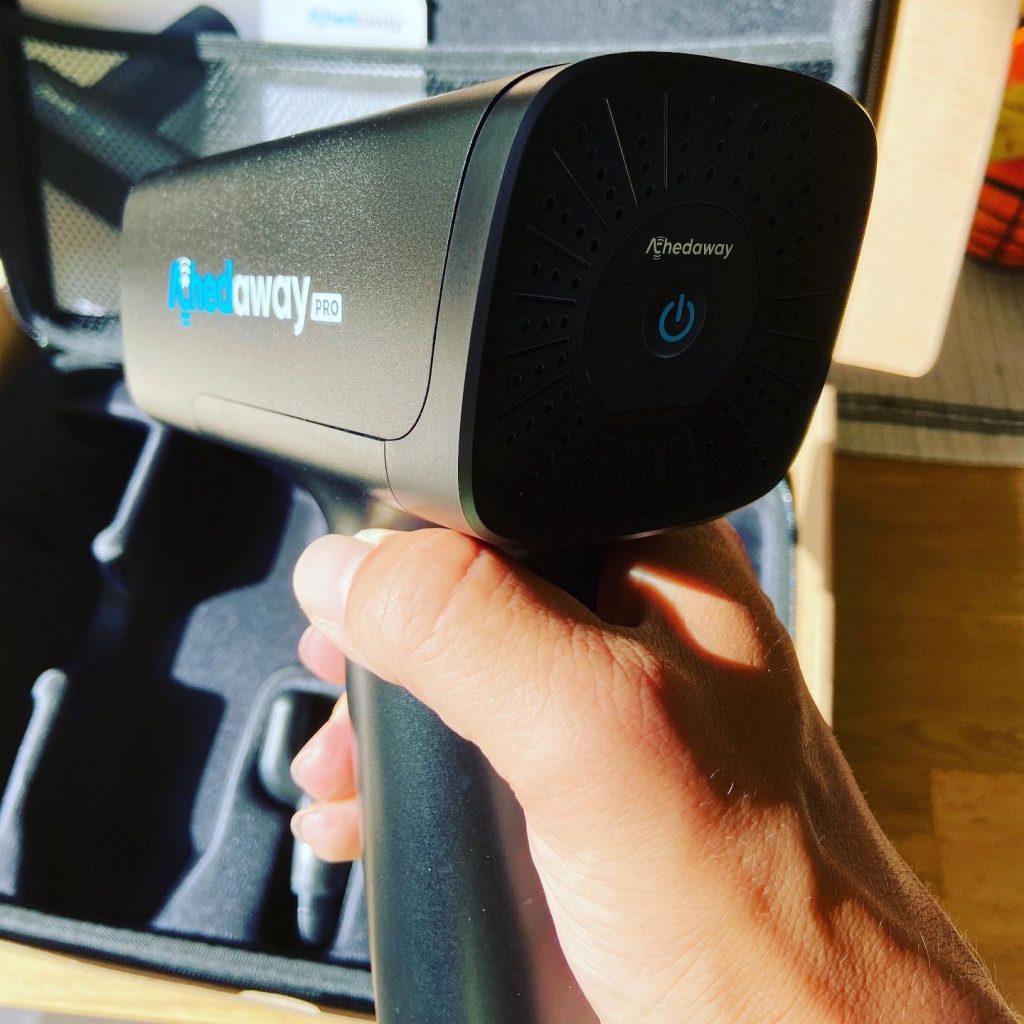 Using the Flexbar certainly helps to prevent injury. I am now also reviewing an Achedaway Pro massage gun
(Amazon link) to relieve sore and tense muscles. It's the first time, I am using a massage gun, but I am pretty much sold on it after the first week. My forearm has a tendency to get tense and the massage gun really helps relax it.
Another tool I use frequently to relax tense muscles is a foam roller
. Read more about the foam rolling here. It can hurt a bit, but it's sure worth it. My lower back can get especially tight after playing sets and serving a lot.
Besides those tools, stretching, using resistance bands to build strength, and taking walks, I am pretty careful with what I eat. Well, okay, let me rephrase that, I like chocolate and pizza as much as the next guy, but I try to get lots of important nutrients every day. I use Your Super superfood powders daily (I use three different powders daily). I also eat extra Multivitamins, take Vitamin C supplements, Glutathione and Arginine
.
I try also to eat pretty healthy and generally avoid fast foods, soft drinks, and too many sweets or fats. Nothing outrageous, just common sense stuff. My weakness is a glass of red wine or two and a glass of whiskey. It's my preferred treat!
Besides that…
I try to sleep my 7-8 hours every night, avoid stressing about the small stuff, I don't read much in terms of news and social media banter, and keep a generally positive outlook on life. Nothing is perfect and everlasting, so why worry too much about it? Instead, I like listening to music and podcasts to enrich my life and learn new things.
I also prefer being outside instead of in front of the computer (although I do spend too many hours in front of the screen)…
This was a bit of a general post about things I do to stay healthy in both mind and soul. Having a like-minded wife surely helps!
What are you doing to stay healthy and avoid injuries?