I've been testing the Retenser, a Dutch innovation which allows you to adjust your string tension after stringing.
You add the Retenser while stringing, which is fairly simple and it then allows you to increase or reduce the string tension. There is also a Retenser Pro version with three cylinders and a few more options. I have yet to test that one, but will do so shortly.
Does it work?
I'm always skeptical about these types of innovations, but I try to enter each review with an open mind.
I installed the product on my Tecnifibre T-Rebound IGA 298 and played with it for about an hour. I checked the tension with my ERT 300 tension meter.  I then adjusted the cylinders with the key to increase tension, tested it again and the tension had increased by approx 2 kg (4 lbs). The cylinders go on the center mains, so the question is: if you tension the mains, will the whole string bed get affected by this change. Will it be long-lasting or will the tension drop back to where it was quickly?
I'm no scientist, but from play-testing the racquets before and after the adjustment with the retenser, I did notice an increase in control and the tension increase was obvious. But I have heard other stringers claim that it doesn't work, so I need more testing also with the Retenser Pro to see if I really notice the difference or if there is some kind of placebo effect going on.
Retenser products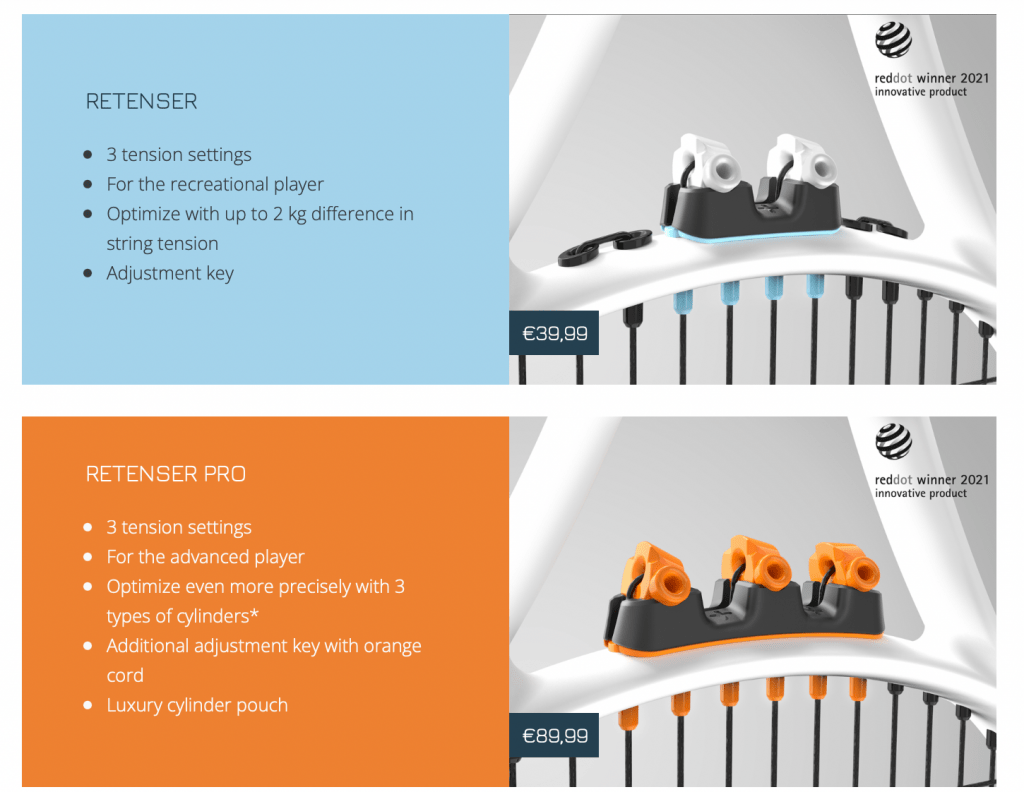 They offer the standard version at €39.99 and the Pro at €89.99 from their official website.
This is how it works: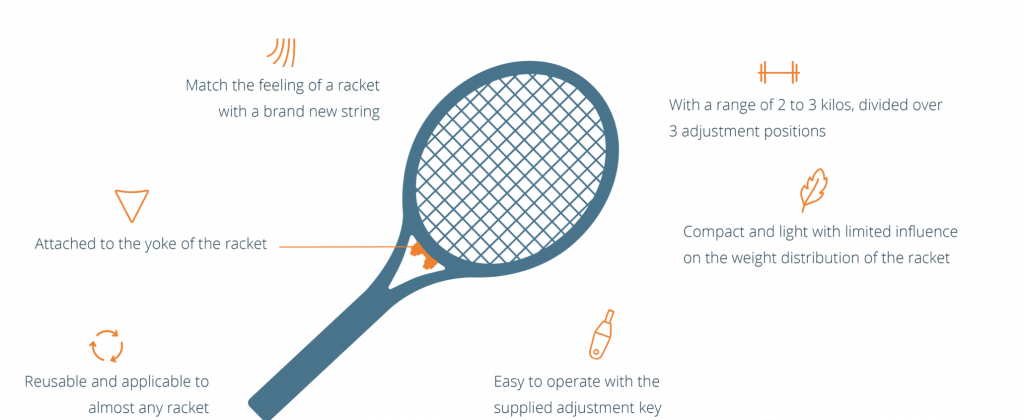 My initial experience with the Retenser was positive, but I need more testing. I also invite you to send your feedback over. Have you tried it and did it work for you?