I have received a test membership of the new online tennis academy Top Level Tennis. I will review their videos including Boris Becker, Dominika Cibulkova, and Ursula Radwanska.
I have written previously about the TopCourt online program, which I enjoy, and Top Level Tennis provides a slightly different take on online tennis training. In this online academy,  you get different programs, from beginners to advanced level players. This includes pdf-files that will give you some drills and tips on how to improve your tennis. I have so far only looked through some of the videos from Boris so I can't say that much. But I can say that Boris Becker knows tennis! I might not be accepting financial advice from him (joking aside), but from what I've seen so far, I'm intrigued.
When the content from TopCourt is so far more drill-based and more focused on the production and keeping it short, this allows the coaches to be freer with their content.  That's just my feeling from watches the first couple of videos, so I will create a more in-depth Top Level Tennis Review when I've gone through more material. But thumbs up (to Boris) so far! Definitely interesting and valuable material.
If you want to get a Gold membership from Top Level Tennis – you can get 10% off if you use the discount code TENNISNERD10. A Gold membership is $89.
Top Level Tennis – What is it?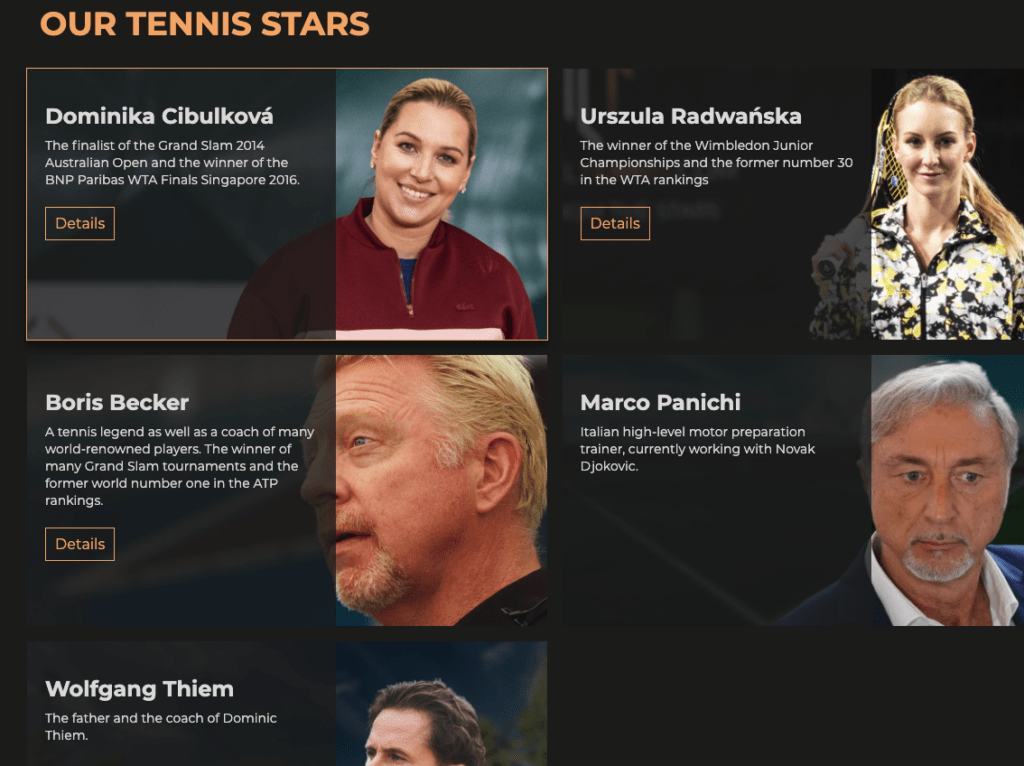 This is what Top Level Tennis writes on their website about their services.
What is the project all about? Each of the tennis star is taking part in 10 episodes of the highest quality professional tutorials within the range of physical and mental preparation. You can get to know unpublished stories from their personal and professional lives and learn how to follow your career, what mistakes to avoid to become an athlete to the best of your ability. Each guest is going to prepare appropriate training schedules to download. Additionally, (exclusively for a desired package) there are some extras in the form of professional training materials and e-books with graphical presentations of the most advanced tennis techniques available.
Tennis stars you have a chance to see in the first 10 short episodes are Dominika Cibulkova and Urszula Radwa?ska. The legends of this discipline, such as Boris Becker (a successful former player, who won the Grand Slam both as a player and as a coach) will be joining us moving forward. Besides, the following experts expressed their willingness to participate in the project: Brad Gilbert (the coach of Andre Agassi, Andy Roddick and Andy Murray, among others), Marco Panichi (Novak Djokovic fitness coach) or Wolfgang Thiem (the father and the coach of Dominic Thiem).
As you can read above, there seems to be plenty of material to look forward to.
A review of Top Level Tennis to come. If you have tried the service, let me know what you think about it in the comments below.