If you are a true tennis nerd, I am sure visiting Wimbledon is on your tennis bucket list. It is the most iconic of the grand slams after all.
I got a dose of "the Wimbledon experience" in 2015 and hope to go back there sometime soon. That time, I was fortunate to get an invite from one of my friends who work with the ATP, but you can't always be so lucky. But several of my friends have gone there using some kind of hospitality package (read more about Wimbledon Hospitality 2020) with tickets and more included. And I also know many tennis nerds, who go there to queue every year.
No matter how you get there, I am sure you will enjoy the All England Tennis Club, the pristine grass courts, the fast-paced tennis, the historic atmosphere, the Pimm's and the strawberries and cream.
The Wimbledon Experience – Tennis Heaven
The great thing about visiting Wimbledon is that there is so much tennis going on pretty much all the time. Men's, Women's, Singles, Doubles, Mixed, Boys, Girls, Wheelchair and more. If you like watching tennis, this is heaven. And if you haven't watched tennis on grass, there is something a bit special about watching tennis on this legendary surface. Gone are the days of wooden racquets and exclusively serve-and-volley, but instead the game has become richer, the rallies longer and more exciting and the grass courts are in better condition than ever before.
Since Wimbledon is a Grand Slam, you will also get the chance to watch the best players in the world on the biggest stage. Federer has made Wimbledon history with his eight titles, but last year Djokovic came back from two match points to win his fifth grass-court slam. Together with Nadal, this makes the grand slam race tighter and more exciting than ever in 2020.
Watching Wimbledon Tennis Live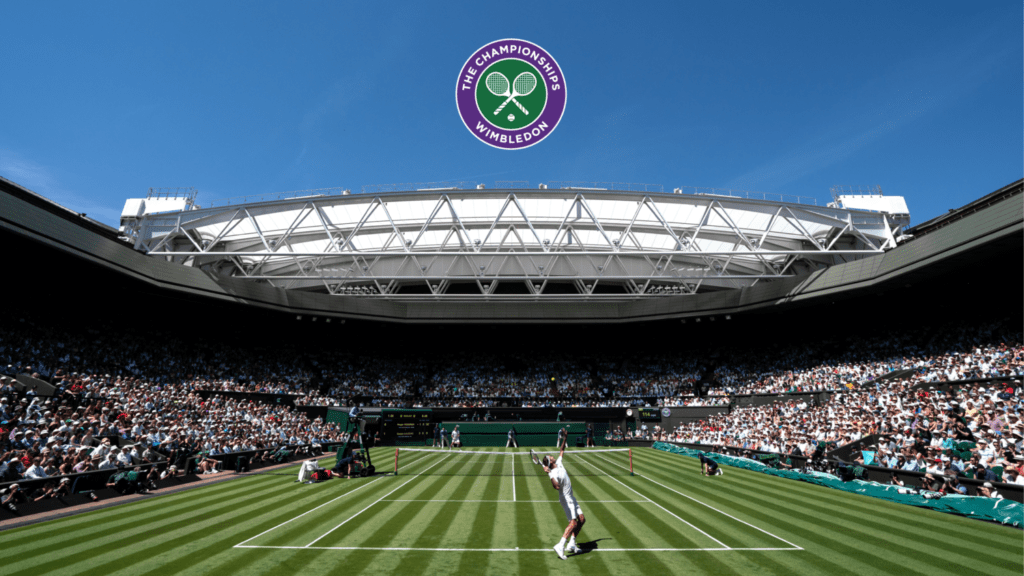 If you go to watch Wimbledon live, you won't only have a great experience at the All England Tennis Club, but you can also experience London and everything it has on offer. There is plenty of shopping, sightseeing, dining and other fun things to do in this exciting city. But even so, if you are a true tennis nerd, the tennis itself will be enough 🙂
Did you ever go to Wimbledon? How was your experience? And who do you think will win in 2020?