The Wimbledon Ladies Singles Draw 2022 is possibly more exciting than the men's with the wild card of Serena Williams. Serena is going for grand slam 24.
Like with the Wimbledon Men's Singles Draw 2022, I will break the Wimbledon Ladies Singles Draw 2022 down quarter by quarter. Keen to hear your thoughts about predictions and match-ups in the comments field!
Quarter 1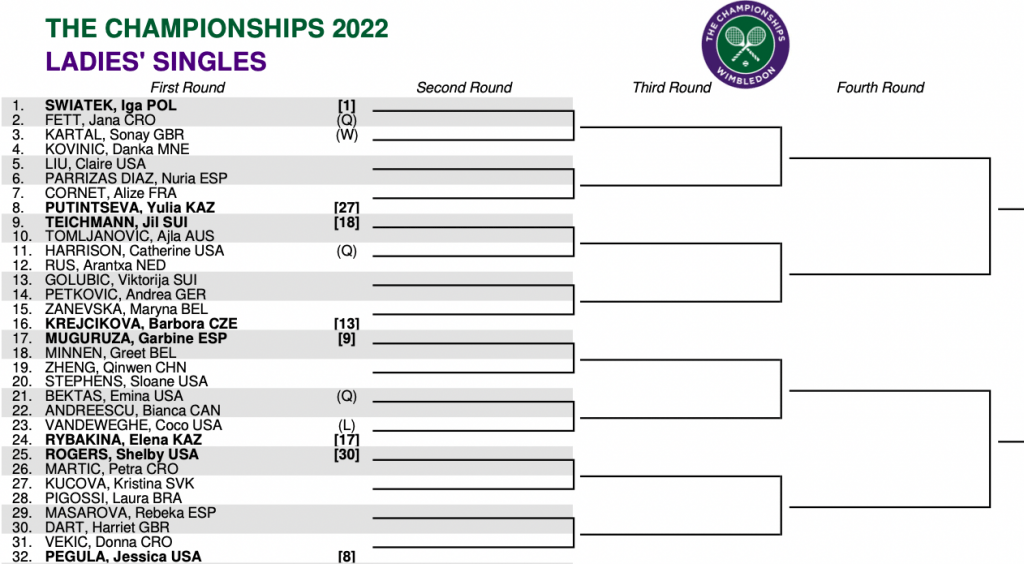 The first quarter naturally holds the world number one, Iga Swiatek. She demolished the opposition during the clay-court season. She hasn't played an official match since she defeated Coco Gauff in the French Open final. In 2019, she lost in the first round and last year, she lost in the round of 16 to Ons Jabeur. Her draw is not easy with Kovinic, Putintseva, Golubic (who beat her in 2019), Krejcikova, Tomljanovic, Muguruza, Andreescu, Stephens, Rybakina, yeah, the list is long of dangerous players. It makes you realize how open the ladies' singles tournament is.
My prediction to go through this quarter is in the end, Swiatek and Andreescu. Somehow I think Swiatek will figure it out and her break from tennis matches has done her well. And Andreescu reached the final in Bad Homburg and seems to be in great form.
Quarter 2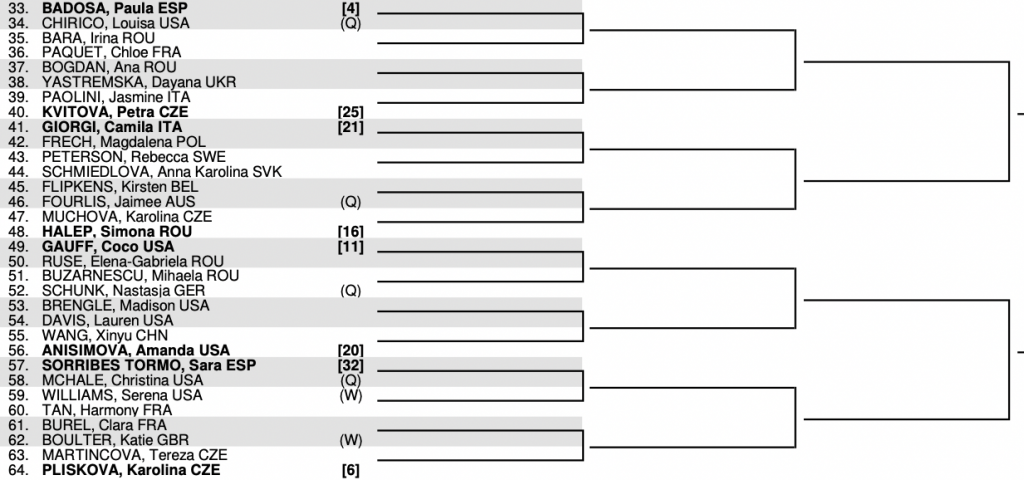 If you think the first quarter of the draw was tough, just look at this one with Badosa, Kvitova, Giorgi, Hallep, Gauff, Anisimova and Pliskova. Oh, I forgot a wild card in Serena Williams!
Still, I think Williams is coming in a bit too cold to reach the quarter-finals. She hasn't played properly in a year and the women's game is getting stronger every year. My picks for the quarter-finals is Petra Kvitova based on her winning a title last week and having won Wimbledon before and her countrywoman, Karolina Pliskova. Pliskova has been in the final before and loves the grass. This one is hard to predict, though. Coco Gauff is also a player to keep your eyes on as well is Badosa, obviously. Below you have Gauff's string tension for Wimbledon 2022, courtesy of the official website.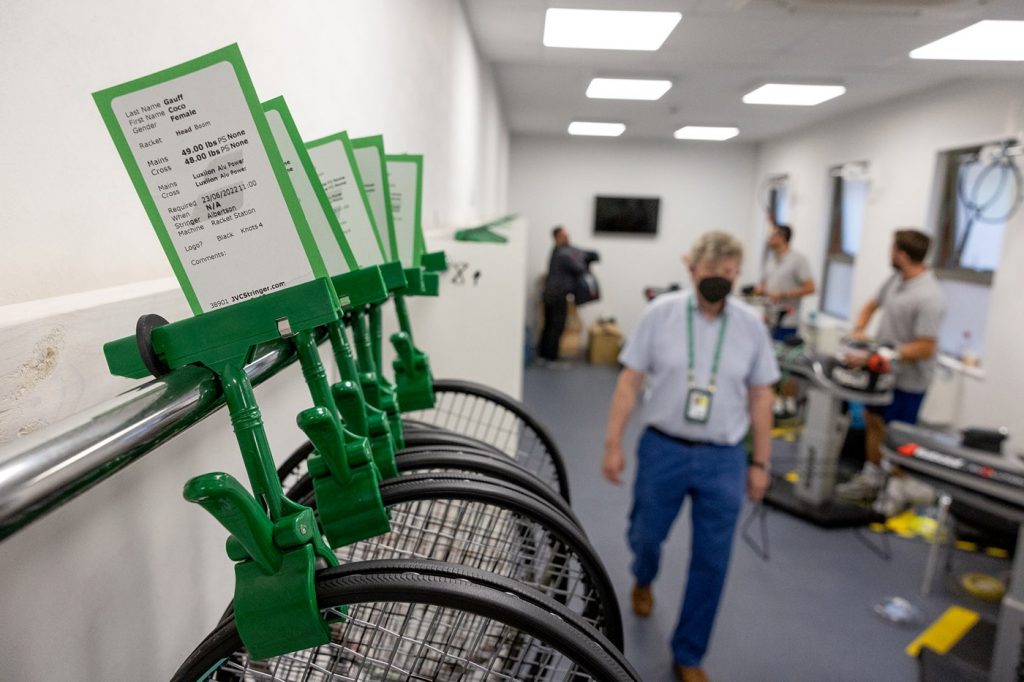 Quarter 3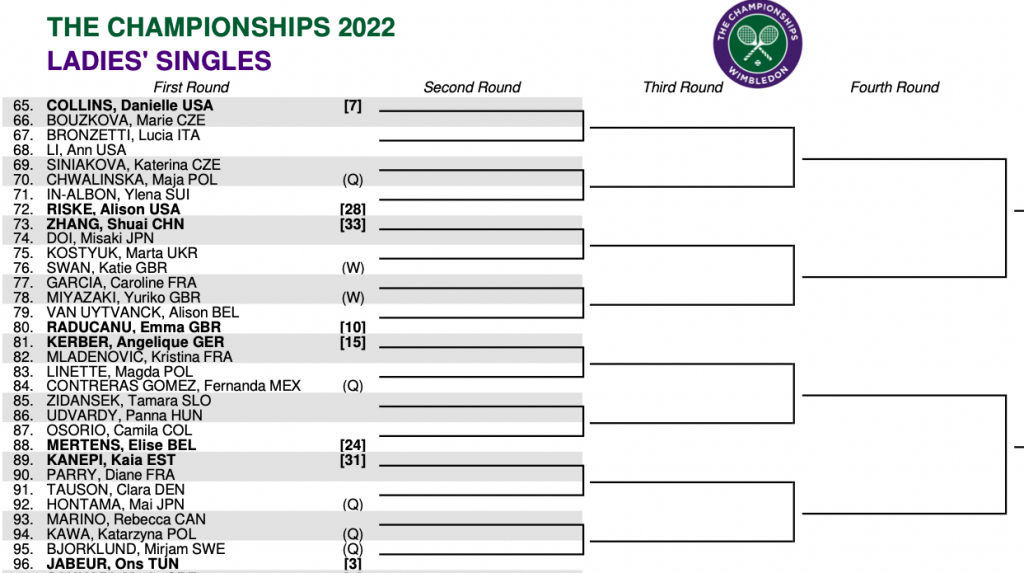 This part of the draw is not as strong as quarter 2, but there are some exciting match-ups. Emma Raducanu got a rough draw in Uytvanck, who has won two titles before Wimbledon. So I don't see her winning that one. Caroline Garcia comes in fresh with a title and will be my prediction to reach the quarter-final. My second pick would be Ons Jabeur, who seems to be in great shape and loves grass courts.
Below you have Emma Raducanu's strings and tension for Wimbledon. You can read about her racquet here.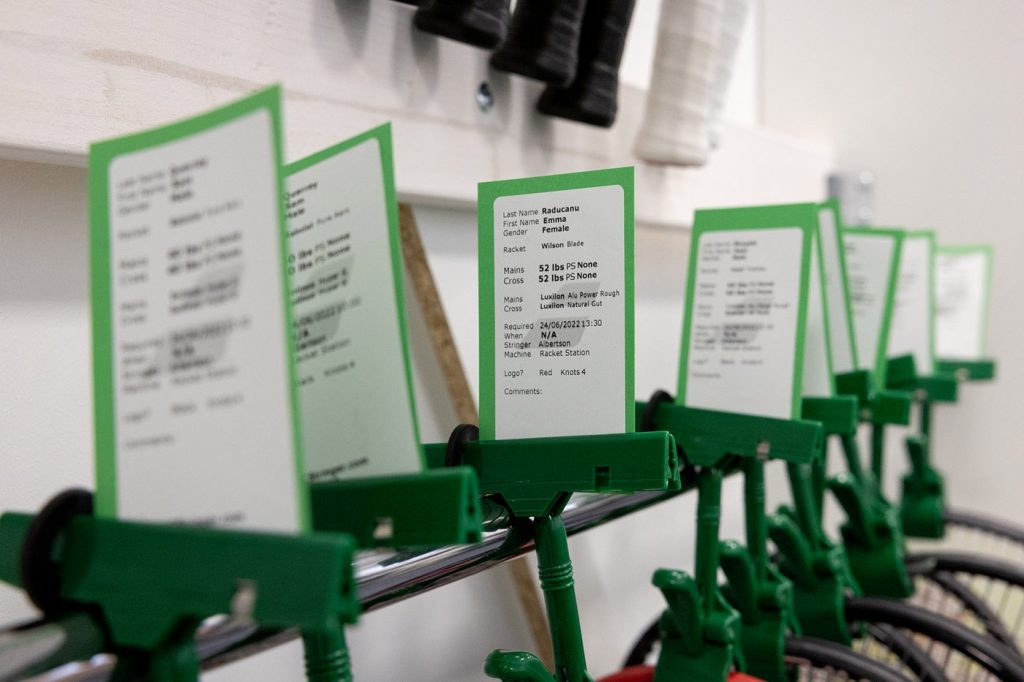 Quarter 4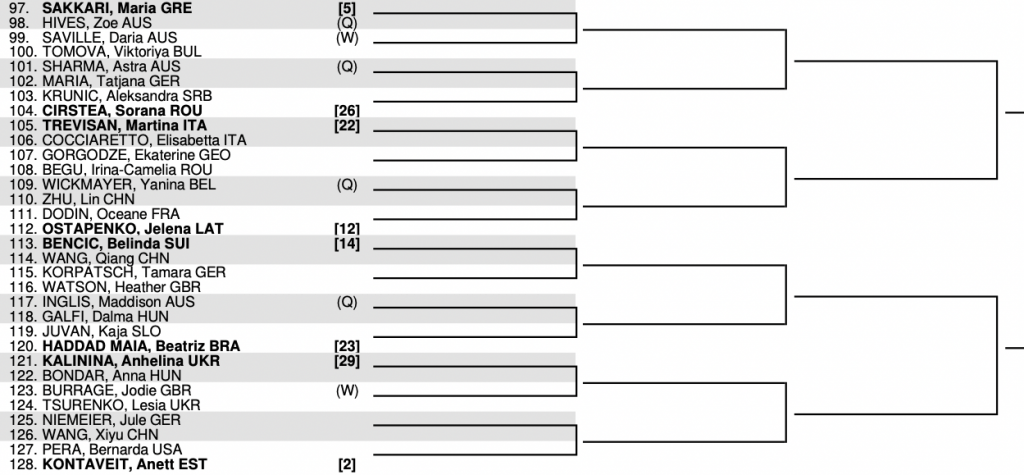 The bottom of the draw has a few in-form players that do well on grass. Ostapenko lost the Eastbourne final to Kvitova, Bencic performed well at the Bett1Open, Beatriz Haddad Maia won two grass-court titles in the lead-up. Kontaveit has not played any official grass-court matches and will therefore not be my pick for the quarter-finals.
I think Sakkari is pretty solid on grass and I predict her and Haddad Maia to reach the quarters from this section in the draw.
Summary
My predictions leave me with the following quarter-finals:
Swiatek vs Andreescu
Kvitova vs Pliskova
Garcia vs Jabeur
Sakkari vs Haddad Maia
Semi-finals
Swiatek vs Kvitova
Jabeur vs Sakkari
Finals
Jabeur defeats Kvitova
This draw was difficult to predict! I went for in-form players with good results on grass. I think this is mainly on grass and clay – you need to love the surface to do well.
What are your thoughts? Am I crazy? Do some of this make sense? Who do you think will win?