Let's step away from racquets and look at other great tennis purchases in 2023. This includes shoes, accessories and tools for tennis.
Great tennis purchases in 2023
I have tested some excellent products in 2022 aside from all the tennis racquets. You can see my favorite racquets of the year in my yearly Gear of the Year. But many other items can make an impact on your game.
The Gravity Belt 2.0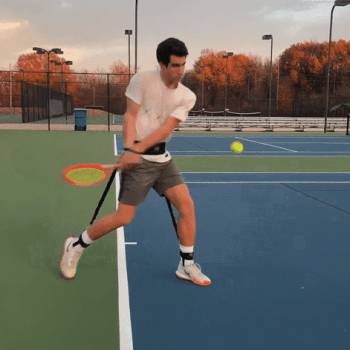 This is perhaps my favorite tennis tool in 2022. As a player returning to tennis at a later age, this has helped me strengthen my legs and focus on staying low to the ground. A cleverly designed product with a game-changing result if you keep working with it. Most players, especially those who didn't start tennis early, struggle with footwork and balance. The Gravity Belt 2.0 forces you to stay low and balanced. Your tennis will thank you. Learn more about the Gravity Belt review here.
You can get 10% off the Gravity Belt 2.0 using my link.
The Saber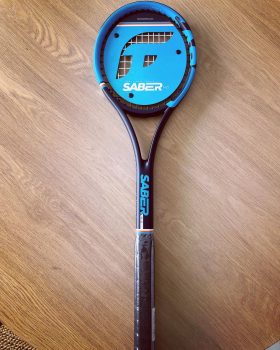 The Saber is one of the most hyped-up tennis tools in 2022. It's the smallest head-size racquet on the market at 37 sq inches, and it forces you to work on your sweet spot. Warming up for ten minutes or more with the FT Saber will make your regular racquet feel huge and easy to use. The idea is excellent, but the execution is what matters in the end, and the Saber is a great playing frame and a fun tool to use.
Check out my Saber review here.
You can get the FT Saber here. (At the time of writing it is sold out but available on pre-order.)
Nordic Dots Apparel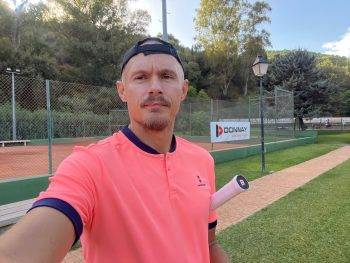 If you have seen some my recent YouTube videos, you might have noticed I wear some classy outfits. My friend is the founder of Nordic Dots and when he gave me a box of outfits to try I was impressed by the durability and fit of the kits. They are apparently selling loads through the official website, but you can also get them from the usual online retailers.
In short, I will keep using them until someone comes in with a nice sponsorship fee 🙂 Try them and see what you think.
You get 10% off at the Nordic Dots store using my code TENNISNERD10.
K-Swiss Ultra Shot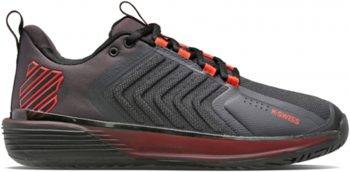 I have been testing a bunch of different shoes in 2022. The most impressive shoe for hard courts has been the K-Swiss Ultra Shot. I have been getting good stability, comfort and traction on these shoes. You can check out my K-Swiss Ultra Shot shoe review here.
You can purchase these shoes from Tennis Warehouse, Tennis Warehouse Europe or Tennis Only.
Yonex FusionRev 4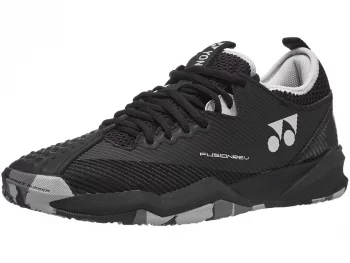 The shoe I have enjoyed the most on the clay courts is the Yonex FusionRev 4. They have been nice to my knees, gives me good stability and traction and seems ultra-durable.
Check out my Yonex FusionRev review here.
Geau Sport Backpack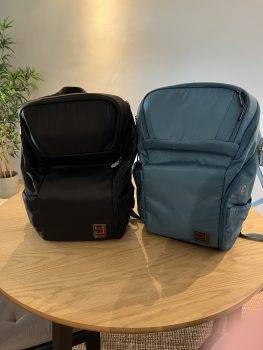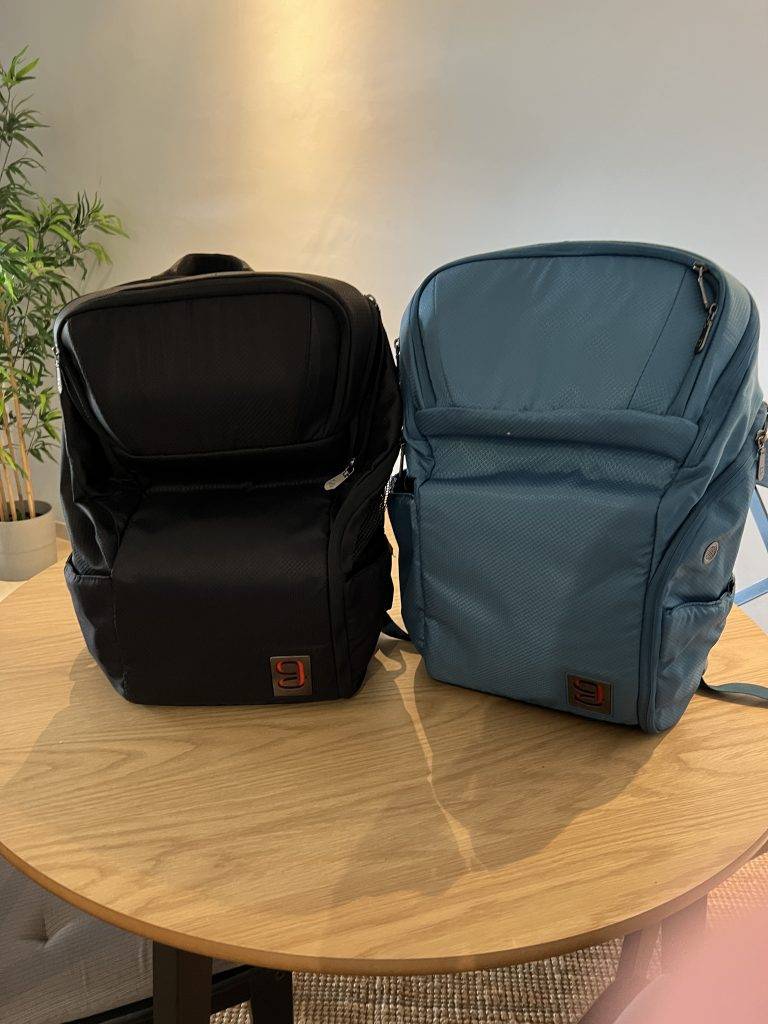 I reviewed the 2.0 Geau Sport bags not long ago and have been impressed by their durability and attention to detail. I have used the backpack for over a year for all my travel, so that has to be my favorite bag of 2022. I will likely switch to the backpack 2.0 now as it has some subtle improvements, but the 1.0 is still going strong!
Check out my Geau Sport Axiom bags 2.0 review here.
Get 10% off Geau Sport bags using my link.
Did I miss any great accessories or gadgets for 2022? Let me know in the comments below!