Stefanos Tsitsipas tweeted that he believes in coaching during matches. Should on-court coaching be allowed?
I posted my vlog "Should on-court coaching be allowed?" on YouTube and Instagram last night and the response is pretty clear. The majority thinks it shouldn't be allowed. Most tennis fans are quite traditional though, so I don't think that response is surprising. I am a bit torn myself as I lay out in my vlog (watch it below). Overall, I think there are pros and cons and that the concept could be tested at a few ATP 250 tournaments to study the reaction and the impact.
Should on-court coaching be allowed?
On-court coaching on the WTA tour and in men's events like the Ultimate Tennis Showdown and the Next Gen Finals. The pros and cons of on-court are the following:
Pros
Increased drama
You get an insight into a player/coach relationship
Potential increase in momentum shifts in a match
(It goes on anyway…)
Cons
Where should it be applied? Will "richer" players get a better tactical coach?
You remove the element of tennis being an individual sport
You break the long-standing tradition of the sport
I'm not a fan of tradition for tradition's sake, but I think there is an argument in there somewhere.
Why not try?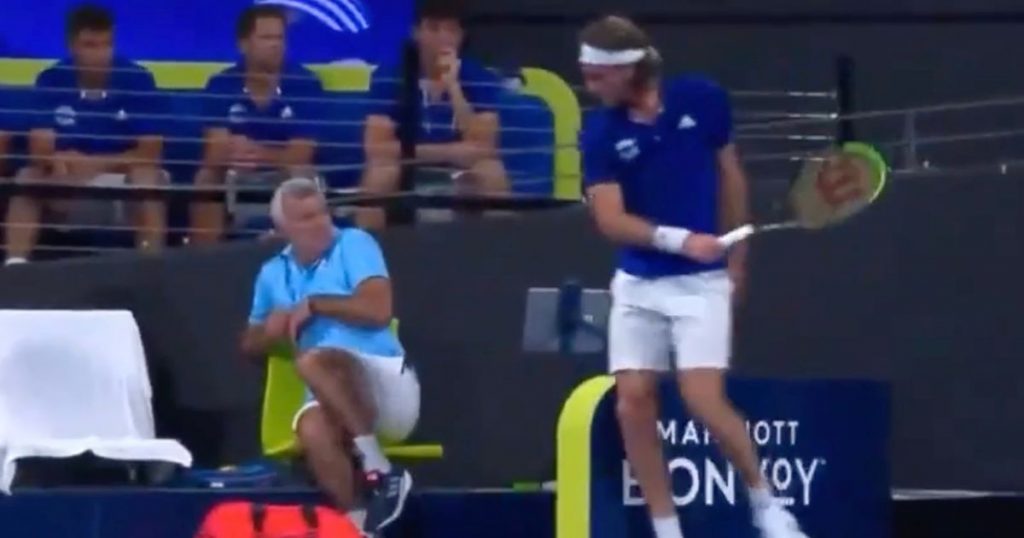 I don't see many arguments for not giving this a try in more exhibition tournaments or in certain tournaments during a test period. Tennis, like all other things, needs to evolve, and this could be a part of its evolution as a sport. I think most people agree that team events like the Laver Cup are better thanks to the coaching element from the coaches as well as the team members. But it hasn't been properly tested in the individual format on the ATP tour. I think the general consensus on the WTA is that it's overall a positive thing, but how it would be implemented throughout the tour is not clear.
Keen to hear your thoughts hear. I go for the "why not try?".