The rumours have been all over the internet the last few days, almost overshadowing Nadal's fanTastic Undecima feat. Will Roger Federer sign with Uniqlo? Some news sources (GQ for example) write like it is already a fact while Federer himself has called it "rumours".
Federer has been sporting Nike pretty much ever since he started on the ATP World Tour, but it is a fact that his deal with Nike ran out in March and he is currently practicing with an old Nike collection in Stuttgart. This means that nothing is yet certain and the question is open: Will Roger Federer sign with Uniqlo?
Well, if there is one thing I have learned while working in marketing for over 15 years, it would be the fact that cash is king, and if Nike is not following to match Uniqlo's offer, it is more than likely that we are going to see Federer do what pretty much everyone else is doing – follow the money. Apparently there is a $30 million annual deal for ten years on the table from Uniqlo, so it is entirely up to Nike to match that offer. I am not sure if that deal is based on Federer playing for ten years, but I doubt it. Just look at Michael Jordan. The Federer brand will live on for many years after he has stopped playing and I think Uniqlo sees a way to capitalize.
Will Roger Federer sign with Uniqlo – And who cares?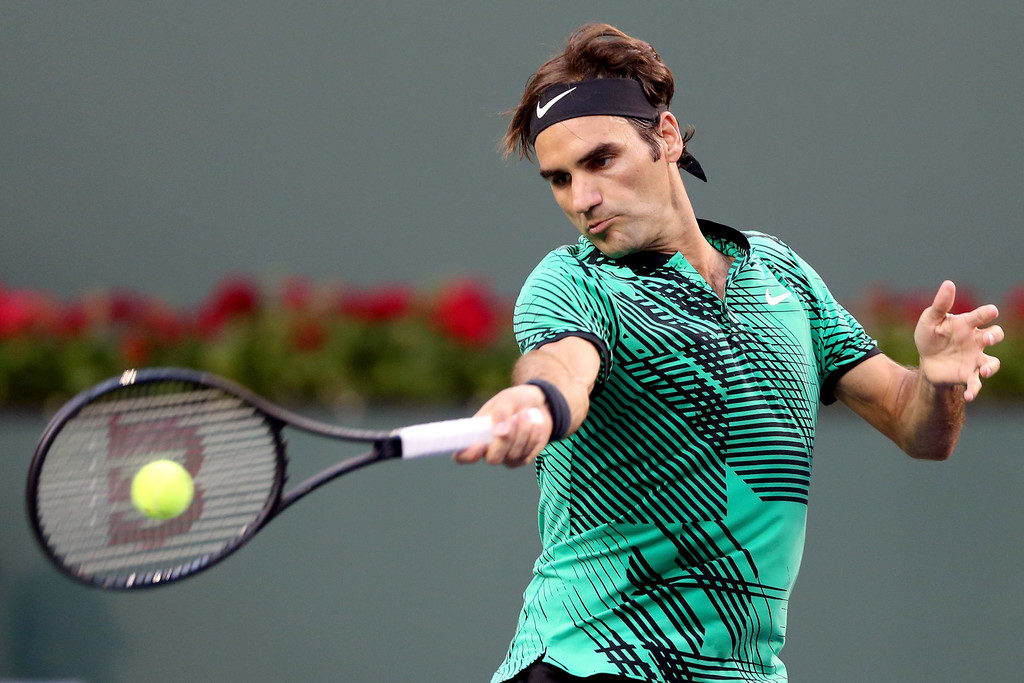 Should we care what clothes Roger Federer wears on the tennis court? After all, he is a tennis player, not a fashion model, right? (Please comment with your opinions on this below). Well, it seems like many fans feel strongly about his connection with Nike and would cringe if Federer shows up in Uniqlo attire for this year's Wimbledon. Not only that, Nike actually owns the "RF" brand and without knowing the ins and outs of that agreement, this might give them some extra negotiating room. I also doubt that Federer himself would like to opt out of his long-time collaboration with Nike, but money talks and considering Nike's success, they obviously have the financial muscle to match Uniqlo's offer. Why would they not?
Is it only the fact that Federer will not play for close to ten more years that is bothering them? Or are there other reasons the collaboration has gone sour? We can only speculate, but it will be interesting to see what news come out the following days and if Federer plays Halle or Wimbledon in Uniqlo instead of Nike. I think it would definitely be a good strategy for Uniqlo. They want to move closer into tennis and tried it with Novak Djokovic, and already has Kei Nishikori among their players. Who better to get as a brand ambassador than Roger Federer?
Will Roger Federer sign with Uniqlo? – What about the footwear?
There is a twist to this tale. Uniqlo does not make tennis shoes. This means Federer needs to use another brands for his footwear. Adidas have been mentioned as a possibility here. In that case Federer would cash in both from Uniqlo and Adidas which would mean a great financial deal for him. It would obviously be up to Adidas then to create the same fit and shoe he is familiar with, but with the Adidas logo on it. To be fair, most pro's use different shoe models than they are endorsing anyway, so that would not be anything new.
What do you think about this situation and would it feel strange to you to see Federer sporting a different brand for the grass court season? Please comment below.
***
Do you like Tennisnerd? Do not miss a word or video by stalking us on social media. Every like and follow is appreciated!

YouTube
Instagram
Twitter
Facebook Page
Amazon Influencer
Buy tennis gear
EU
Racquet Depot
Pro Direct Tennis

USA
Tennis Express
Do It Tennis
Amazon.com
Racquet buying guides
Here is a great racquet buying guide to get you started.
What tennis racquet should I buy?
Top tennis racquets to buy right now
The Gear of the Year 2017
The Gear of the Year 2016
Tennis racquets for juniors
Tennis racquets for kids
Popular posts
What the ATP pros play
Questions about pro stock tennis racquets
Is a pro stock racquet better than a retail one?
Do professional players change racquets?
Racquet Commitment Issues