Kei Nishikori has been an Adidas Barricade tennis shoe
user for as long as I'm familiar, but in recent footage found on the ATP World Tour website he is sporting red Nike Vapor Tour 9.5s
. Nishikori is using a Wilson racquet and Uniqlo tennis wear.
The Nike Vapor Tour 9.5 are one of my personal favorites to wear on the tennis court. Light, stable and pretty awesome looking, they really are an excellent option for both male and female tennis players. There is no coincidence that so many players on the ATP World Tour uses the Nike Vapor Tour 9.5 (Roger Federer is a good example).
Buy the Nike Vapor Tour 9.5 and other Nishikori's Gear at Tennis Express.
Buy the Nike Vapor Tour 9.5 at Amazon
If you wonder what other top players are using, just check out our WHAT THE PRO'S PLAY section.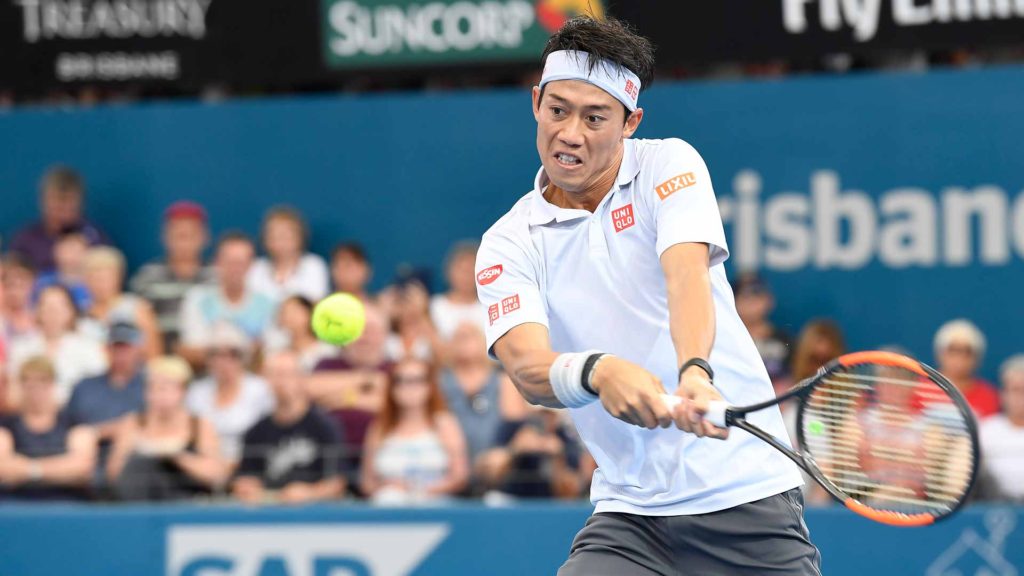 The Nike Vapor Tour 9.5 is, like I said, one of my personal shoe favourites out now, but I'm still sticking with the Asics Gel Resolution 6
(if you wonder what else is in my racquet bag, click this link). It actually seems like more and more players are moving towards Asics tennis shoes. Just off the top of my head:
Asics tennis recently released their Asics Gel Resolution 7. (Wait, how did this post come to be about Asics tennis?).
What is your favourite tennis shoe? Please comment down below.