I saw a post featuring Rublev hitting with a Prestige. Can we start talking about Andrey Rublev's new racquet? Is he making a switch?
Andrey Rublev switched over to the HEAD Gravity after using a Wilson Six One 95 pro stock for many years. Yesterday he was spotted hitting a Prestige and when I posted it on the Tennisnerd Instagram, most people were shocked/confused/curious. However, Andrey Rublev's new racquet might just be Karatsev's racquet, which he borrowed during a hitting session. Although, he has been known to flirt around with racquets in the past when he wanted something different from his Six One 95.
Let's say he tried Karatsev's racquet? Why would he try that unless he was somewhat unhappy about how he is playing with his current Gravity Pro pro stock? Or maybe he is just racquet-curious and enjoys trying other players' racquets like Fernando Verdasco and Grigor Dimitrov?
Will he make the switch?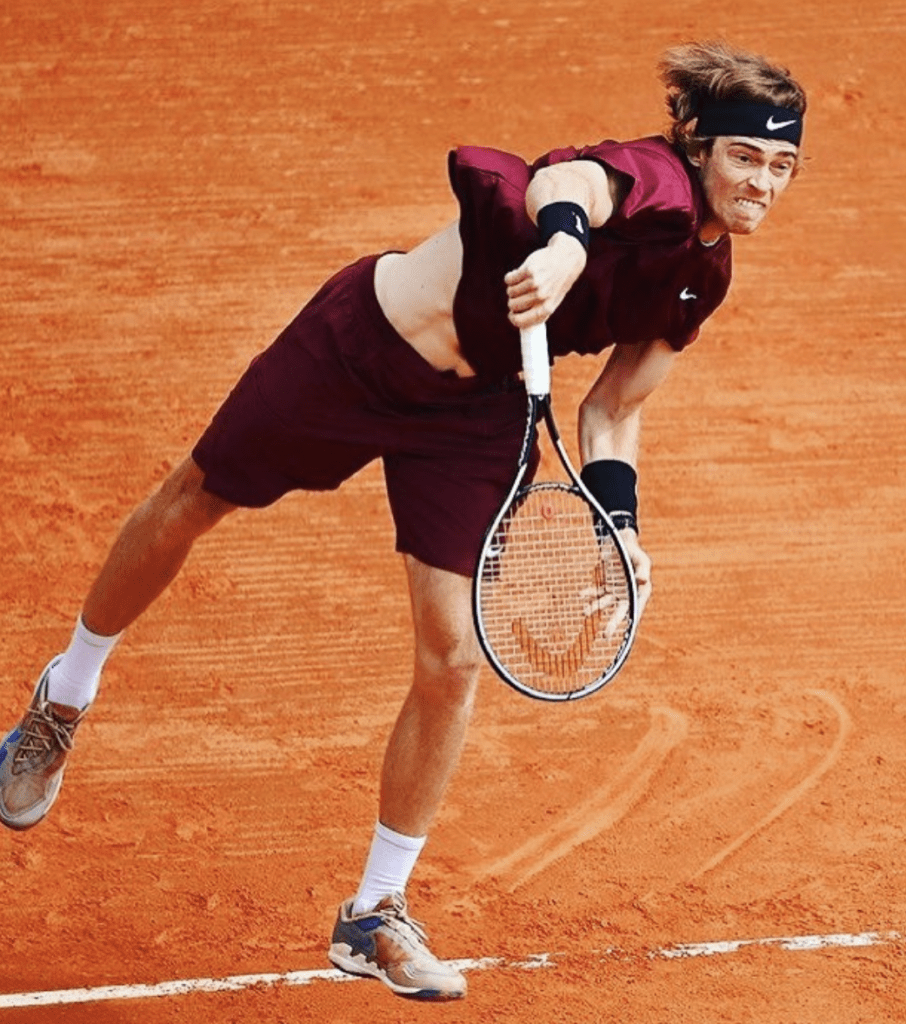 It's unlikely that Rublev will switch from his Gravity Pro. He has played really well with it and had some striking results. However, if you have played with a 95 sq inch racquet for most of your life, the jump to a 100 sq inch racquet like the Gravity Pro will require some work and at times he might feel he can't whip it around as fast as with the 95.
Another scenario is that HEAD wants to move him over to endorsing the Prestige line of racquets since they only have Cilic endorsing that line and they have Berrettini and Musetti for the Extreme, Novak, and Gauff for Speed, Barty, and Zverev for Gravity and so on. There is room for a high-ranking ambassador for the HEAD Prestige racquets and Rublev would be a logical choice.
But what racquet would he endorse/use? MP? Tour? Pro?
What do you think about Rublev's racquet choice? Will he make the switch?