His contract with Wilson has expired and it's now official. Andrey Rublev switches to HEAD Gravity Pro.
Rublev has been using the Gravity Pro for quite a while, but he has been under contract with Wilson and has, as you might have seen, played with a blacked-out racquet. Monte Carlo Masters is the first tournament where he is using the official paint job of the HEAD Gravity Pro.
It's hard to know what specs he is using. HEAD specialist Dr325i on the TW Forums have mentioned 340g and 300 SW unstrung which makes sense since his standard frame some years ago was the Wilson Six One 95, but I've also heard that his frame could be extended, which would likely give it a higher swing weight.
Rublev was using Luxilon Adrenaline strings before, but maybe it's time to switch to Lynx Tour? 🙂
No matter what the specs are, he sure hits the living daylights out of the tennis ball.
The HEAD Gravity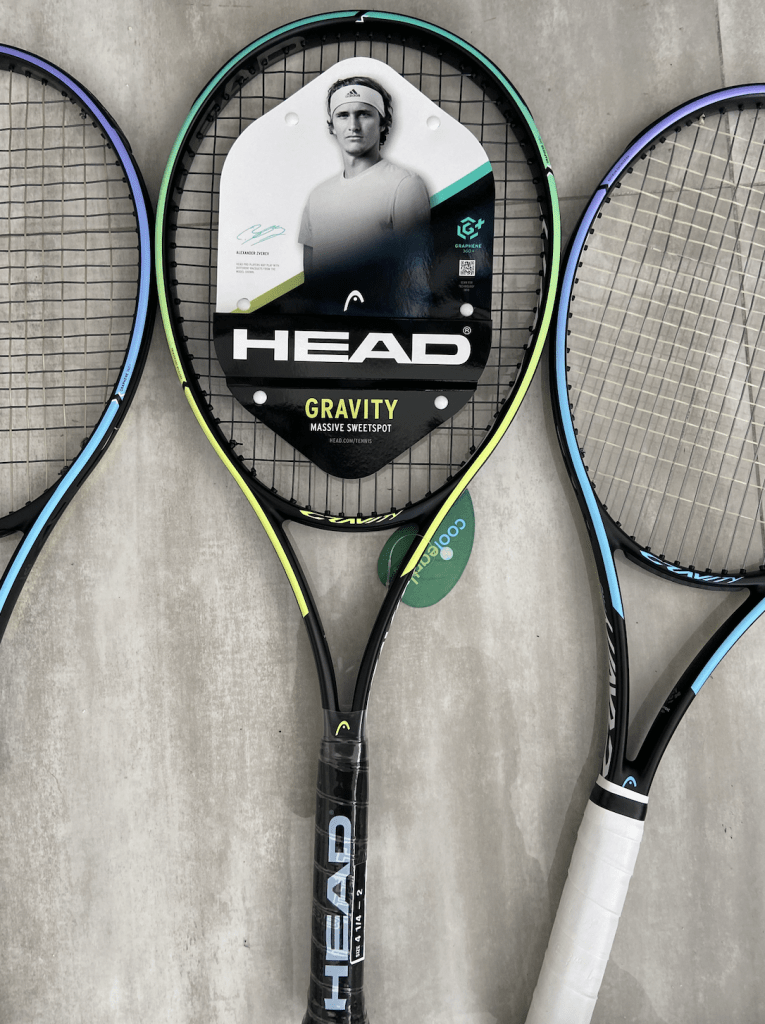 Along with the Wilson Clash, the HEAD Gravity has been one of the most impactful racquet releases of recent years. The racquets offer great playability with the above-average sweet spot size, but the thinner beams and tighter string patterns will give the player good control and since the stiffness rating is rather low, you generally don't need to worry about arm issues with the Gravity racquets.
When I talk about arm-friendly racquets for a wide player base, I like to mention the Gravity line, the Clash racquet and also the Prince Phantom series. They are all user-friendly and offer great comfort for players who don't like stiffer, more powerful racquets.
Now HEAD has a couple of great ambassadors for the Gravity line: Andrey Rublev, Alexander Zverev and Ash Barty. They all use some form of the HEAD Gravity Pro, which is the most demanding racquet in the line-up.
Have you tried the HEAD Gravity racquets?