I often get questions on how to tackle tennis elbow. Both for strings, tensions and racquets. Here are a few good racquets for tennis elbow.
If you suffer from tennis elbow, it's important to do warm-up and do treatment on the elbow. If the pain and discomfort is strong – don't play and work on rehabilitation and treatment until you're feeling better. Strengthening the muscles around the elbow is key and I usually recommend a Flexbar for that (I use mine every day). The stiffness of your racquet and string also makes a massive difference, as does the tension. If you use polyester strings, always go for a low tension. As a general rule I would advice you to NOT go above 50 lbs or 22.5 kg. If you use multifilament strings or natural gut, you can use a slightly higher tension, because the string is softer. But let's also look at some good racquets for tennis elbow.
Good racquets for tennis elbow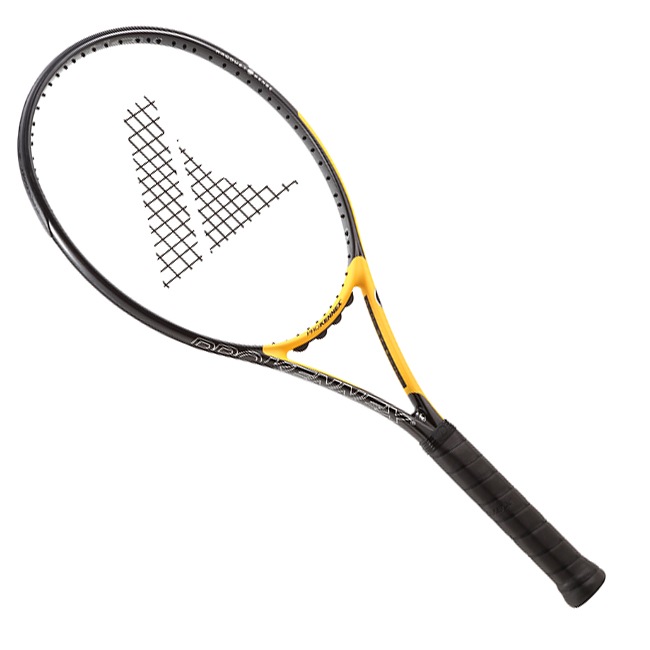 The number one factor for racquet comfort is the stiffness, measured in RA. It doesn't tell the whole story, but a chunk of it. If you don't know the stiffness, you can usually tell that a racquet is stiff by the thickness of the beam. Anything above 23 mm is getting into a thicker/stiffer territory. The Clash is an exception, with its 24.5 mm beam and extremely low RA at 55.
Talking about the stiffness rating, if you do struggle with tennis elbow, don't go above 64 strung (the RA drops by 3 pts approx, when you add strings). And if you want to make really sure your racquet is not contributing to your tennis elbow, try to look at racquets below 60 RA strung!
Here are a few examples of nice, arm-friendly racquets:
Wilson Clash series (I'm a big fan of the 98 Tour at the moment). I go through them in more detail in my recent video about Wilson Tennis Racquets.
HEAD Gravity – not quite as arm-friendly as the Clash series, but low stiffness ratings and a nice controlled response.
Prince Phantom series – Really low flex on these!
ProKennex Racquets – ProKennex have their Kinetic tech, which makes their racquets quite unique and comfortable. The ProKennex Black Ace has an RA of 55!
Dunlop CX Racquets – Pretty arm-friendly racquets for control-oriented players
Angell K7 Racquets – The aramid in the layup creates a nice, arm-friendly feel.
I will compare these racquets in an upcoming video on my YouTube channel.
Buy arm-friendly tennis racquets
If you would like to buy an arm-friendly tennis racquet, please consider doing so with one of my affiliates:
Tennis Warehouse
Tennis Warehouse Europe
Tennis Only
Angell Tennis
Do you have an arm-friendly racquet you want to recommend? For comfortable strings, check out this post.