If you are suffering from any kind of arm pain after tennis, you should perhaps change to a softer string setup. Here are my top 3 comfort strings.
A lot of players are suffering from arm pain these days. It is a combination of factors. It could be poor technique or footwork (hitting the ball late is a common issue). But it could also be a combination of a stiffer racquet and a stiffer string (if you like stiffer strings, here are my top 3 recommendations for spin or control). Players also tend to use tensions that are too high.
I would not recommend these softer strings for string breakers. Players who hit hard enough to make the strings move a lot should ideally use hybrid setups with polyesters (monofilaments) or a full string bed of poly.
If you are not sure what string and/or racquet you should use, check out my racquet and string consultation service.
Comfortable strings = Powerful strings
Strings that are comfortable are generally more powerful than control strings. There are multifilament strings that are more powerful than others, but we will look at the different options here.
HEAD Velocity MLT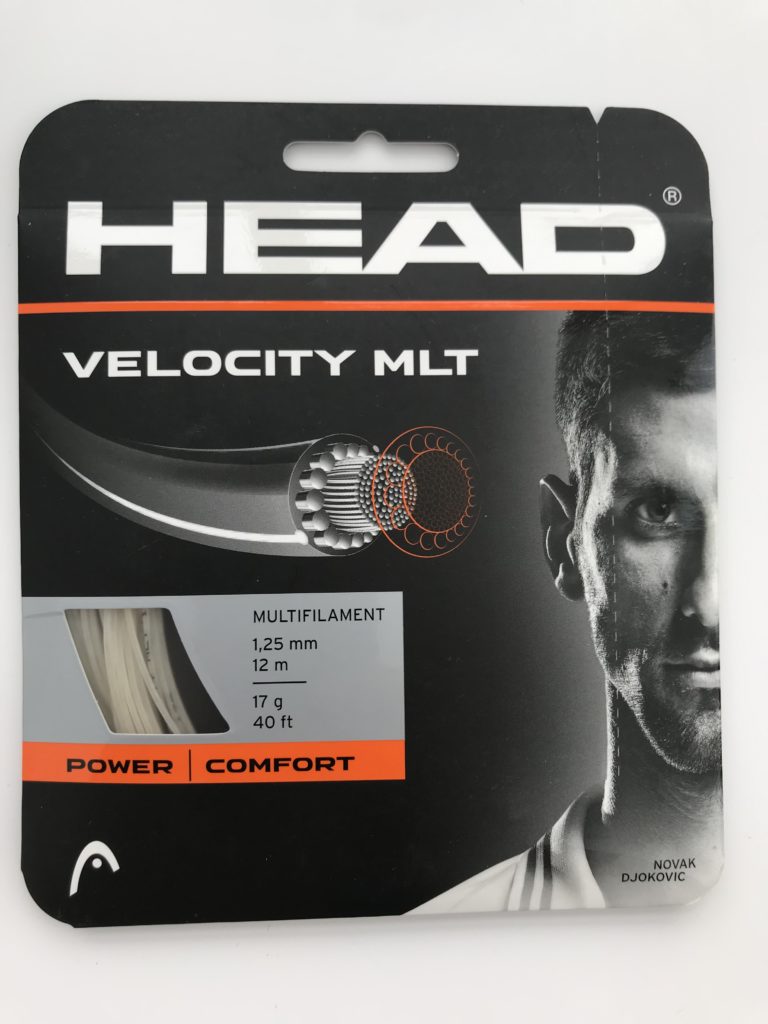 HEAD Velocity MLT is one of the more control-oriented multifilament strings on the market. I like more control from my strings and find Velocity MLT to offer good control, hold tension well, and be remarkably durable. I like it both as a hybrid and full bed in control-oriented racquets. If you are looking for a comfortable string that can still offer good control – this is a great choice.
For more control, go for a thicker gauge (1.30) or a higher tension (54-55 lbs or 24-25 kg). For more power, go for a thinner gauge (1.25) or a lower tension (51-52 lbs or 23 kg).
Buy HEAD Velocity MLT
on Amazon. This string is offered at a good price.
Tecnifibre X-One Biphase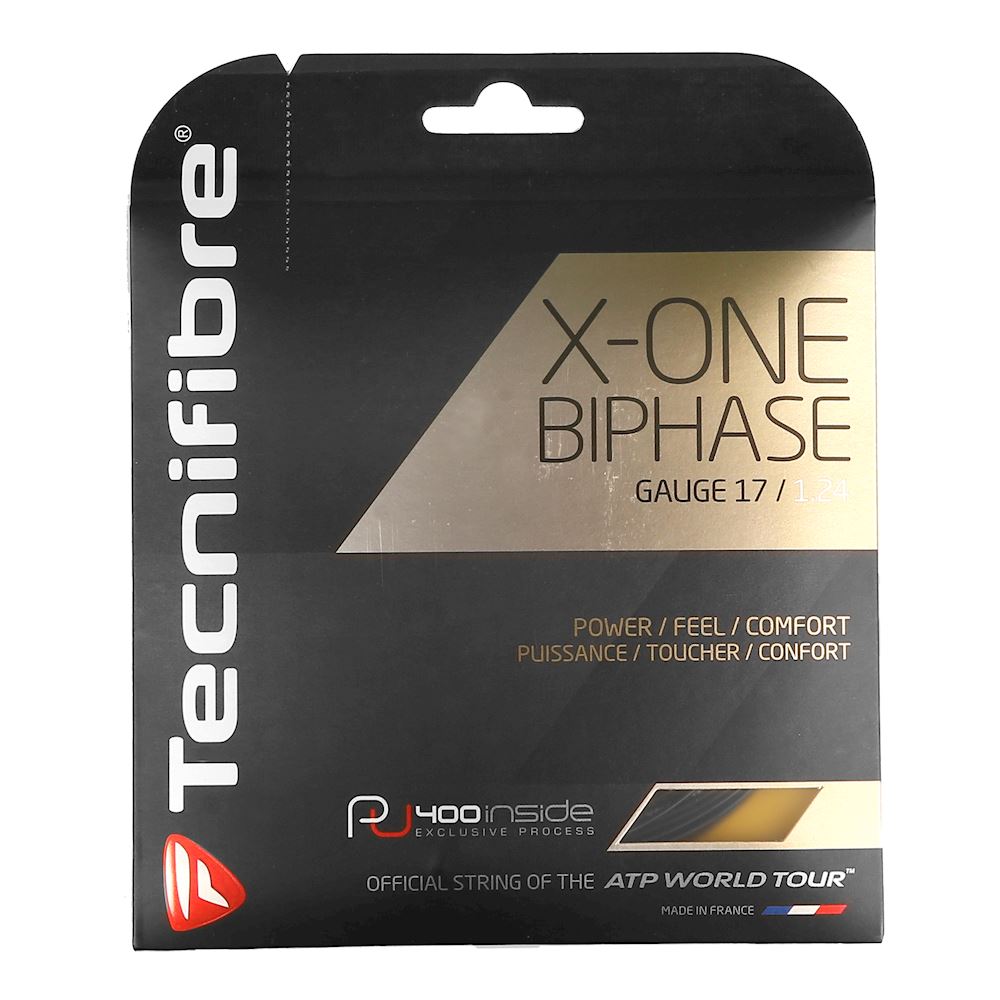 If you want a more powerful string, there is nothing better than Tecnifibre X-One Biphase
. It is very soft on the arm and sends the ball over to the other side with great depth. Yes, like most multifilament strings it is not the most spin-friendly string, but if you like power and a softer feel – this is the one to get.
You might want to bump up the tension on this one a bit to get better control.
Buy a reel of Tecnifibre X-One Biphase (or a set) from All Things Tennis and get 5% off with the code TENNISNERD
Babolat Xcel
and Wilson NXT
are two other good options.
Solinco Tour Bite Soft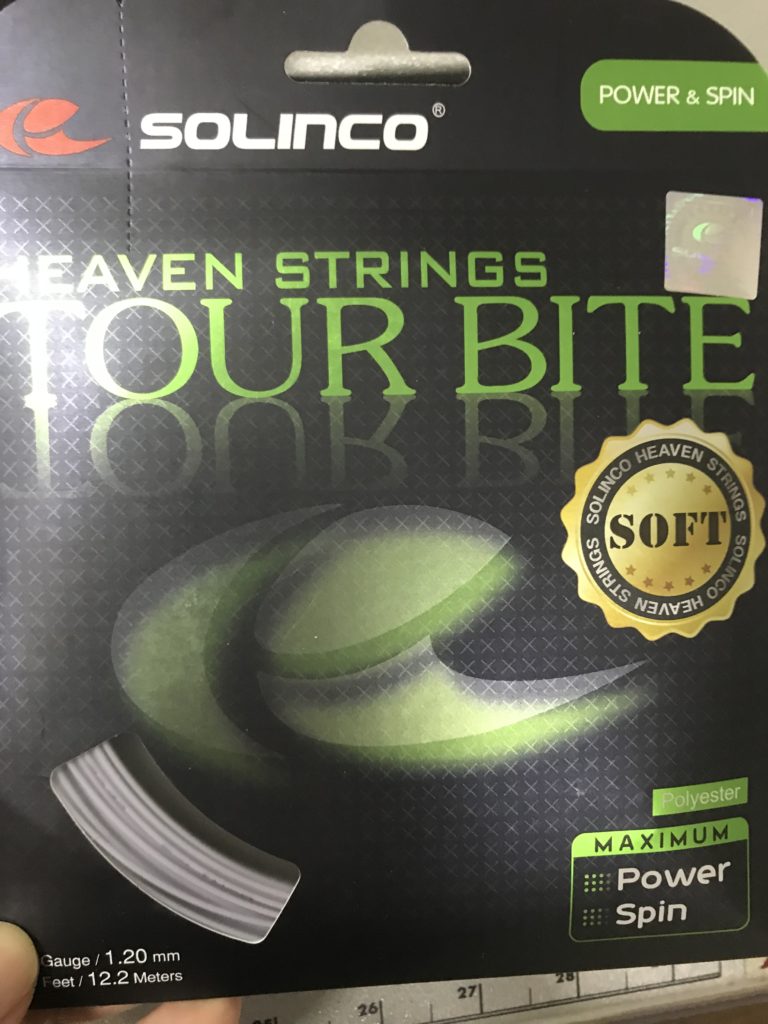 I wanted to add a softer poly in here too for players who want a softer feel but still appreciate more spin. Solinco Tour Bite Soft is my favorite soft poly that offers good spin, control, and decent durability. This is not as arm-friendly as the strings above, but it is not harsh either. So if you don't want to move over to a multifilament string, check out Solinco Tour Bite Soft
.
Depending on your racquet, I would recommend a tension around 51 lbs or 23 kg for this string. At least as a reference point.
String Project Magic (click to read my review), Volkl Cyclone Tour
, and Wilson Revolve Spin
are other good options for soft polys.
Summary
If you want to play with a comfortable string, there are many good options out there. I chose three to make the choice relatively simple. My main takeaway from this would be for you to consider your own game and what works for you. Many non-string breakers use polyester strings for no real reason. They could easily use any of the multifilament strings above and play well. It is all about understanding who you are as a player and what you need.
If you are not sure what to use, consider getting a personal consultation via e-mail here.
What is your favorite comfort string? Please comment below.