If you are an advanced player, you are probably looking for a control-oriented poly string. Here are my current top 3 control strings.
A word of warning before I dive into my top 3 control strings, if you are not an advanced player who can generate a lot of power from your technique, these strings are probably not the best choice for you. One way to tell is if you break a lot of strings or not, if you are not breaking strings frequently, there are better choices for you. I will get to that in a future post. Or, if you want recommendations for your game, check out my racquet and string consultation service.
Control Strings = Stiff Polyester Strings
If you are looking for a control-oriented string, your best bet is a stiffer polyester string. It means that the strings are quite dead and not likely to move very much. There are softer polyester strings that are more lively. We will get to them in another post.
The kings of control-oriented strings are:
Luxilon 4G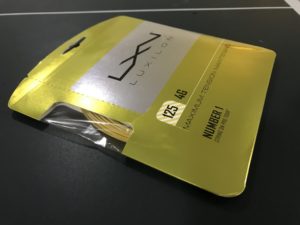 Luxilon is the number one string brand in tennis and for a reason. They have been around for a long time and is the most popular string brand among the pros. They do create many high-quality strings, and their Luxilon Alu Power Big Banger is an icon in the tennis world and likely the most popular string.
Luxilon Alu Power could also be on this list, but there is one string in their line-up that offers even more control, and that is Luxilon 4G (read my review). Stiff, control-oriented, and the choice of players like Stefanos Tsitsipas and Alexei Popyrin, this string delivers maximum reliability and tension maintenance. But like I wrote above, it is not for players who prefer a softer string bed.
I prefer this string in a hybrid setup with a natural gut or a high-quality multifilament or synthetic gut myself.
Solinco Confidential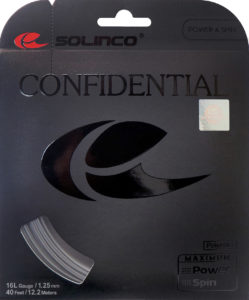 Solinco is one of my favorite string brands, offering many great strings like Hyper-G and Tour Bite. But their latest string is their premium control string, in my opinion. It is quite spin-friendly too, which is a plus. Some might say that Tour Bite is deader and stiffer, but I find this string more refined, which makes it on my list of top 3 control strings.
You can read and watch my Solinco Confidential Review here.
You can buy Solinco Confidential from my buddy at All Things Tennis and get a 5% discount. Just use the code TENNISNERD at checkout!
Babolat RPM Blast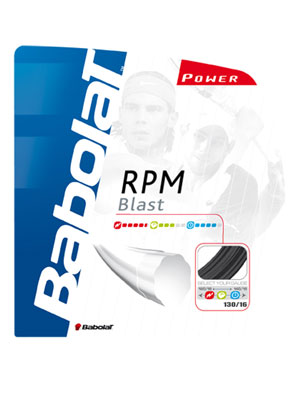 This is Rafa's string choice these days, and you understand why. This string is stiff and offers lots of control. Despite having a shape to it, it provides pretty good spin as well thanks to great snapback. Like with all these strings, the thicker you go in gauge, the more control and durability you get. Nadal uses 1.35 gauge, which is not really recommended for anyone who isn't Rafa.
My review of RPM Blast is very old, so it might be time for a re-review soon.
You can buy RPM Blast on Amazon.com, and a tiny commission goes to Tennisnerd.
Summary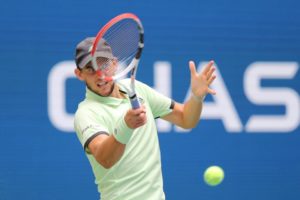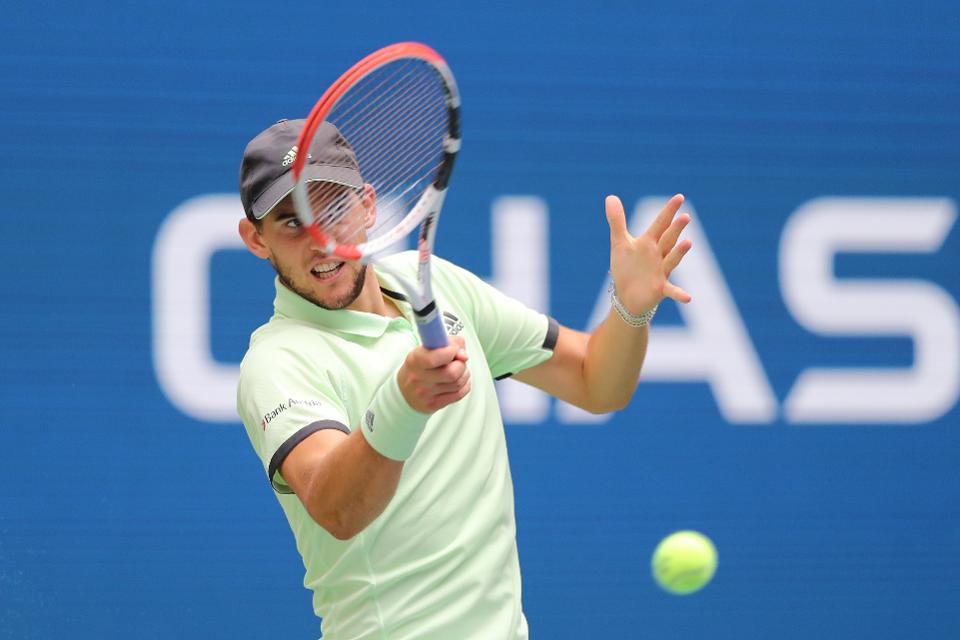 So these are my top three picks if you want maximum control from your string bed. If you keep breaking strings and you are not already playing with any of these – give them a try. There are plenty of other brands that make good control strings too, but I wanted to make the list short.
For some other options, you can check out: MSV Co Focus Hex Ultra, Volkl Cyclone
, RS Paris Octagon.
More posts on strings to come very shortly. What is your favorite string setup?