I have been enjoying two strings from the new Italian brand String Project. A multifilament called Gold and a monofilament called Magic. Here is my review.
I did write about these strings briefly before, but since I have been enjoying them so much, I wanted to create a more in-depth review. This also includes a video review that you can watch below.
There are a lot of new string brands on the market. The competition is tightening, but perhaps there is room for more as long as you can create a quality product. Besides more focused string brands like MSV, Diadem, Solinco and Signum Pro (there is also Laserfibre and a bunch of others that I am forgetting) and the flagship tennis brands like HEAD, Wilson and Babolat, there are now Grapplesnake, Mayami and String Project. In short: it is not easy to choose a string! (But luckily we have our string and racquet consultation service to help you!).
Ps. You can buy String Project strings on their official website here DS.
String Project Magic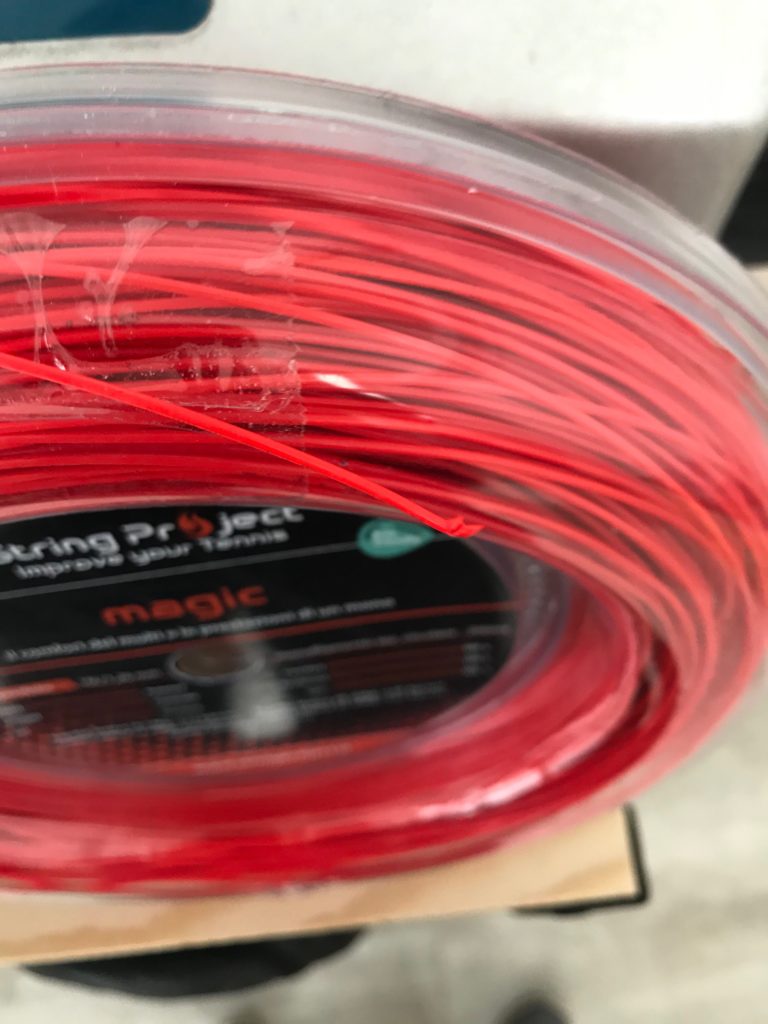 String Project Magic is a soft poly made of seven different materials (only 30% are polyester). The idea is to create a soft string with good control and a nice snapback for more spin. I tested this string at various tensions in the following racquets: Wilson Blade 98 2015 16×19, Yonex Ezone 98 Prototype, and the Prince Graphite Classic 107.
I think the string performed great in all three. I liked it best around 52 lbs or 24 kg, but I am a control freak. These are some bullets around how this string plays:
Good control for a softer poly
Nice snapback giving a decent amount of spin for a round poly (no spin monster though)
Tension starts dropping after 8-10 hours, which is around average for softer polys
The string is springy and a bit "plasticky" like Yonex Poly Tour Pro
Really comfortable even at higher tensions
Be careful when unwrapping the string as it wants to turn into a "ball of yarn"
Available in gauges: 1.26 and 1.30 (the thicker, the more durable, but less feel/power)
String Project Gold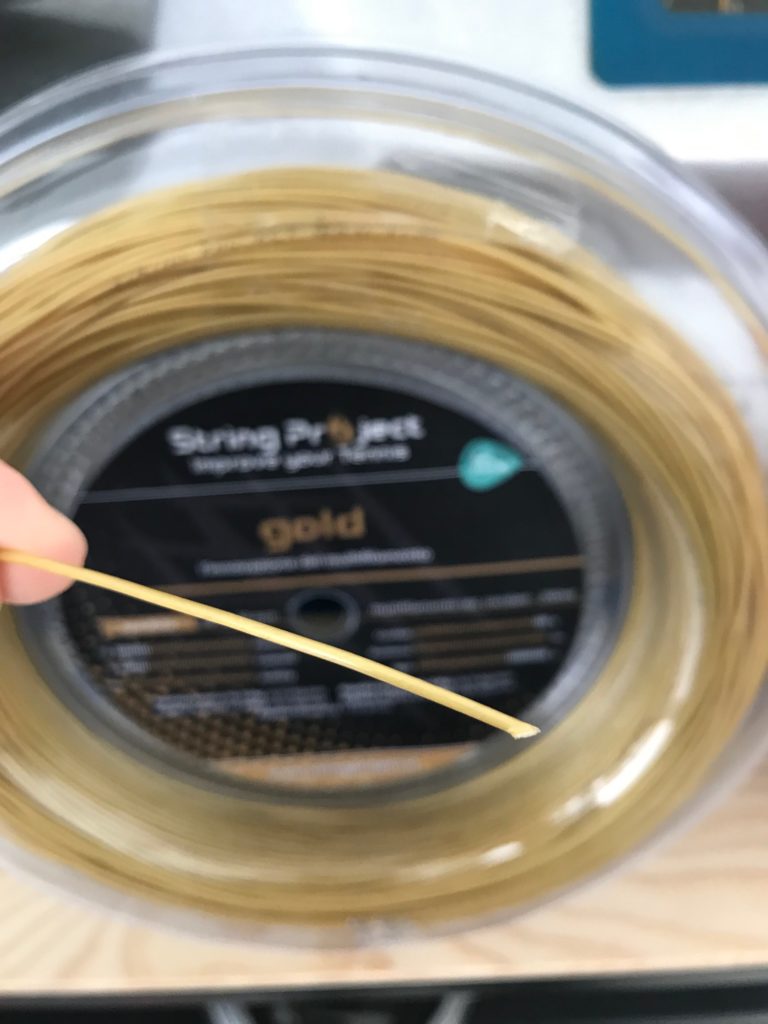 String Project Gold is a multifilament string that offers high durability and control for a multifilament. It does feel a bit like uncooked spaghetti at the touch. Kind of coarse and resistant. But in the racquet, it performs very well and despite being in my HEAD LM Radical Tour for more than 12 hours of tennis, it is still going strong! In a more open string pattern, it started moving quite quickly, similar to pretty much any other multifilament on the market. Some bullet points about String Project Gold:
Impressive durability for a multifilament string
The gold color looks cool and is quite innovative
Pretty easy to install
Holds tension well
Comfortable (as most multis)
Low level of spin – better for flatter hitters
Available in gauges: 1.25 and 1.30 (the thicker, the more durable, but less feel/power)
I liked it at 25 kg or 55 lbs, but you need to bump it up a bit in a power racquet.
Summary and Video Review
All-in-all, two very solid strings. You can go for Gold in a more control-oriented racquet and Magic in a more open-patterned racquet. Comfort is good with both strings, but the Magic offers better spin potential. I do think that Gold holds tension better though. And I will need to work hard for this string to snap!
Have you tried String Project strings? Thoughts?