MSV was founded in 2000 by Dr. Karl-Eberhard Mauve. They offer strings, grips and more. Let's have a closer look at MSV strings.
MSV Strings
In 2018 MSV strings and grips were sold in 48 countries around the globe. The bestseller MSV FOCUS-HEX achieves a satisfaction rating of 90+% (source: stringforum.net, March 2018, 403 ratings). More than 1 million string jobs were done with this string.
I have been testing many MSV strings over the years. You can find some of my reviews below.
MSV Swift
MSV Bussard
MSV Focus Hex Ultra
MSV Go Max
Besides strings, they also offer a wide variety of grips and overgrips (and also ball machines and other tennis accessories). You can check out their grip guide here.
MSV Grips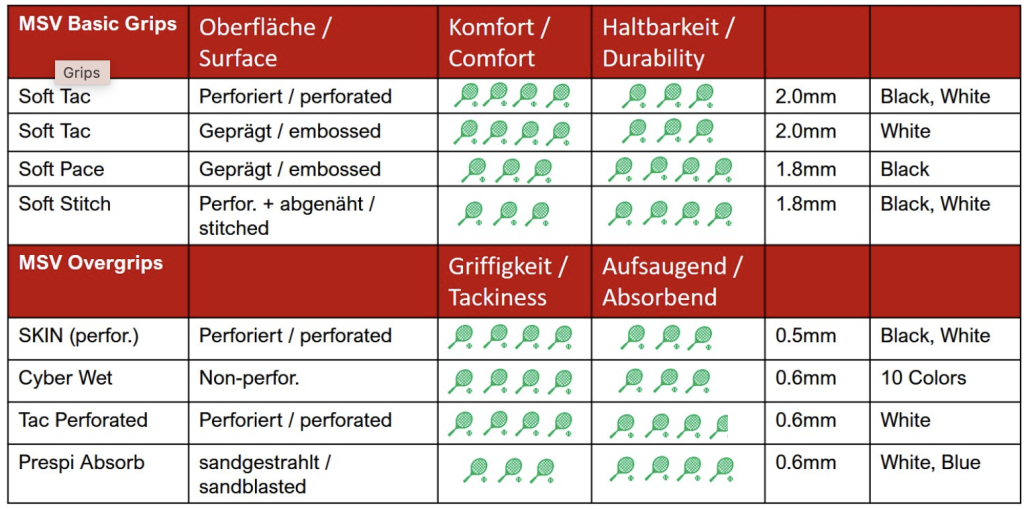 MSV Strings
MSV currently offers 130 strings in various materials, profiles, gauges, and colors. The below is a great way to understand what might work for your game.
The MSV Focus Hex might be the flagship string among MSV strings, but there are many good ones to choose from. MSV Co Focus Hex, is the round string made from the same material, while Hex stands for hexagonal (six-sided).
I wish all brands would offer an overview like this for their products. It gives the customer a lot more information about what string could suit his or her style. Focus Hex is a stiff string, for example, while Swift is controlled yet more comfortable. This is why MSV Swift became a favorite of mine. It gave me the best of both worlds and that was in the relatively powerful Wilson Shift.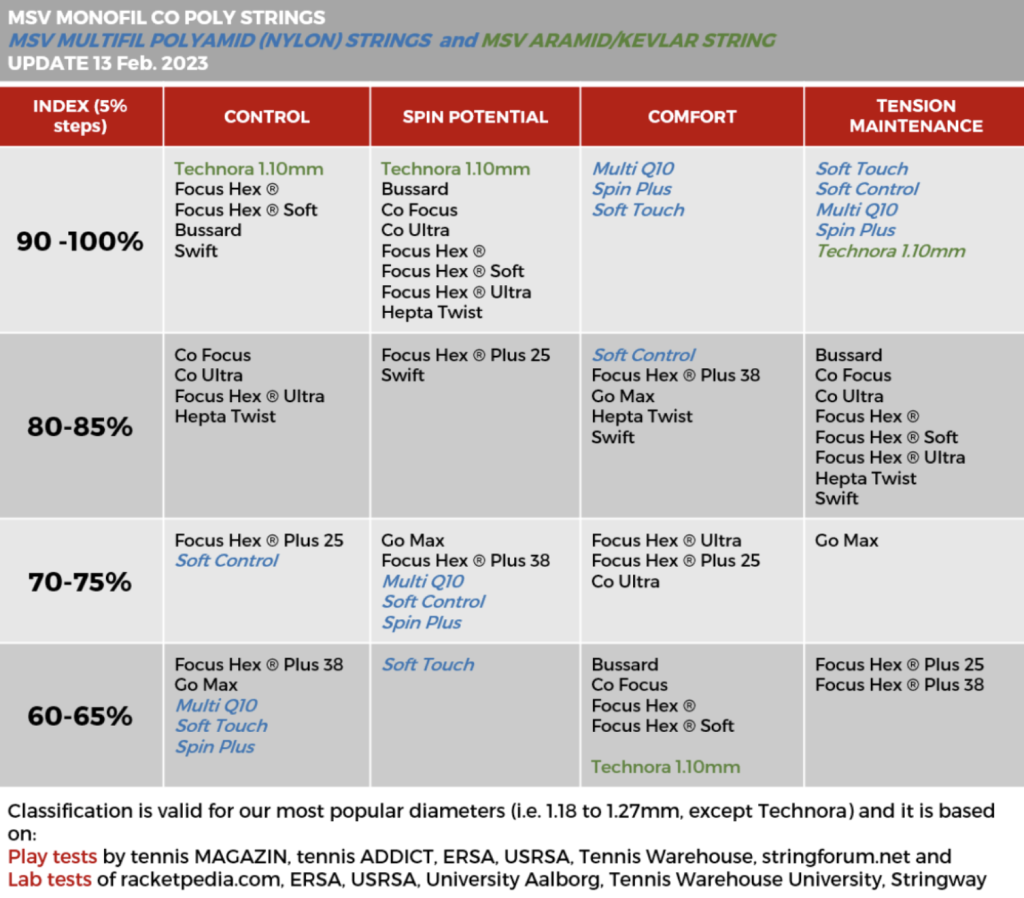 Where to buy MSV?
One of the most appreciated things about MSV is that they offer quality strings at a relatively low retail price compared to main brands. You can get a whole 200m-reel of their bestseller MSV Focus HEX for €89 on their official website. They also carry their products on certain popular retailers like Amazon. And of course from our friends at Tennis Warehouse, Tennis Warehouse Europe and Tennis Only.
What is your experience of MSV? Have you used their strings or grips?