It is always nice to see new players in the tennis industry. Laserfibre is a US-based tennis string and accessory company with ambitious plans. Now they have released JB Tour 100, the signature string for ex-pro player James Blake. Here is the Tennisnerd's Laserfibre JB Tour 100 string review.
I was a big fan of James Blake when he was on tour so I thought it was nice for him to finally get a signature product. Blake played with Luxilon Alu Power when he was active, so I expected the Laserfibre JB Tour 100 to play in a similar way. In some ways it does, but it is definitely softer on the arm and more powerful than Luxilon Alu Power
. I can already say that if you are looking for a comfortable and powerful poly, you should definitely check out Laserfibre JB Tour 100! But let us dive deeper into the Laserfibre JB Tour 100 string review.
According to Laserfibre, "JB Tour 100 utilizes a quick bonding Titanium Dioxide co-polymer formula that strengthens and enhances the strings performance, offering increased durability and tension maintenance. It utilizes a proprietary additive that enhances snap back, ball pocketing and feel. JB Tour 100 offers a great balance of power and control and is ideal for high-performance players." Sounds good, right?
Laserfibre JB Tour 100 String review – Characteristics
The string is silver-colored similar to Alu Power but the feel to the touch is slightly different. It has a waxy, softer feel than Alu Power and was pretty easy to string. The only thing I noticed while stringing was that the string is very soft and quite easy to damage. So be careful when stringing.
For the play-test I strung it up around 22-24 kg in a Wilson nCode Six One 16×18 (one of my favorite racquets), a HEAD TGK 238.1 pro stock (used mainly by one of my hitting partners) and a Babolat Soft Drive with plenty of lead tape. I thought these racquets would give a good idea how this string plays.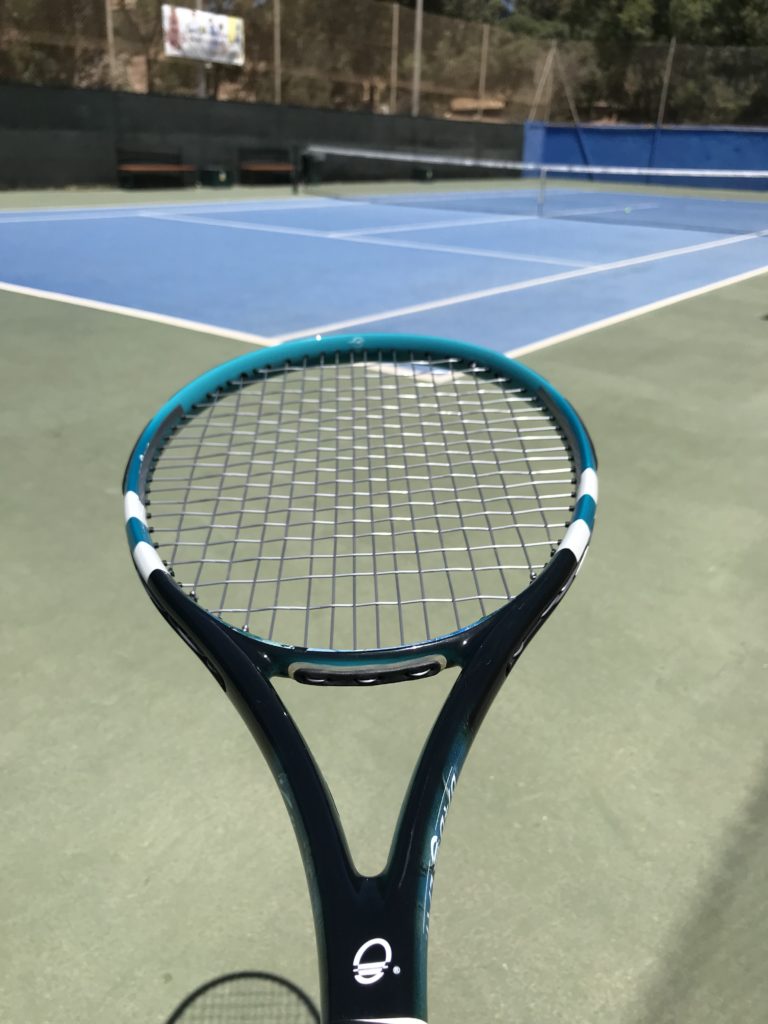 Laserfibre JB Tour 100 String review – Play-test
I was not alone in this play-test. My hitting buddy Ainars wanted to try out this string and was handed the HEAD TGK 238.1 pro stock racquet. Ainars usually plays with the PT57E, but fell in love with this racquet/string combo so much that he actually bought it from me (it was for sale anyway!). We both really enjoyed the string's performance in the 95 sq inch racquets, but I felt that I needed to string it much tighter in the Soft Drive. Compared to the HEAD Hawk Touch
that I like in these power racquets (read my review here), it was a bit like a rocket launcher, so I would definitely string it at 25 kg next time instead of 23.
The Laserfibre JB Tour 100 has a really nice feel on impact. It is a powerful string, but the comfort (for a poly string), makes it possible to go up a little bit in tension depending on what you are used to or what racquet you play with. For a control-oriented racquet this could definitely become a regular for me. It offered good control, but a slightly more lively response than Alu Power
or RS Lyon. It is not as comfortable as a multifilament so if you have arm problems, I would stay with natural/synthetic gut or multi strings, but if you prefer slightly softer poly strings, the Laserfibre JB Tour 100 is a solid choice. Also the durability is good, so considering it is slightly cheaper than the beloved Luxilon Alu Power – it is definitely a great alternative!
Laserfibre JB Tour 100 string review – Ratings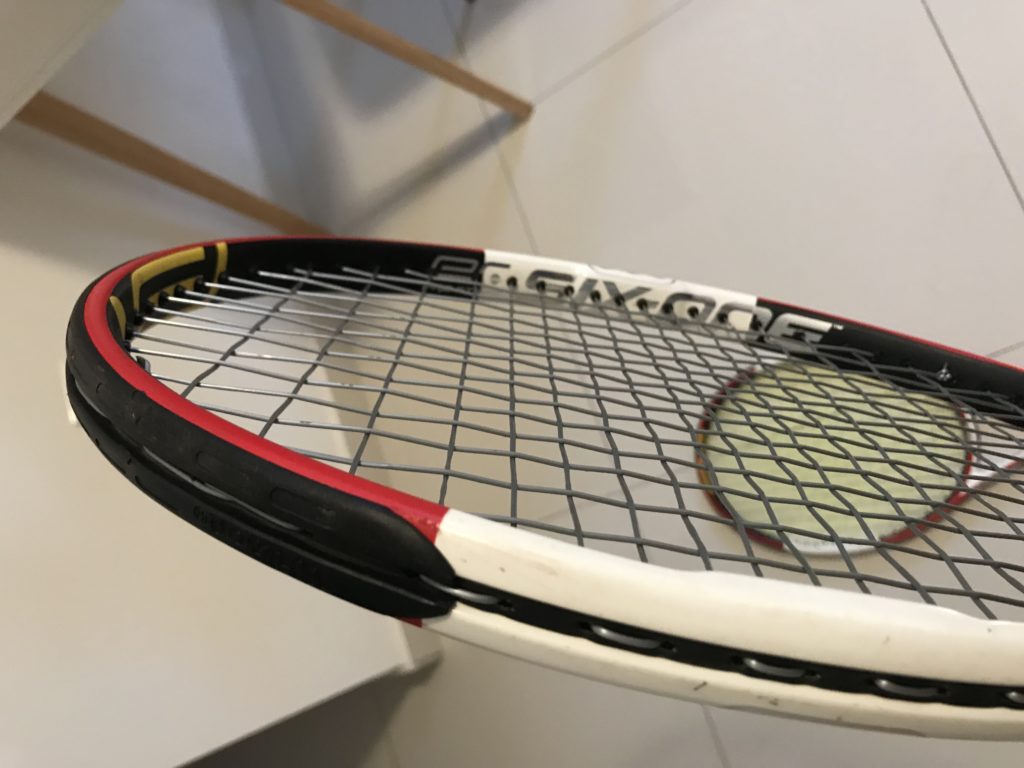 It is always hard to set points on performance, but I will give it a try.
Power: 8/10 – Certainly a key feature of this string.
Control: 6/10 – The tradeback for power. Not bad, but here Alu Power is a bit better perhaps.
Comfort: 7/10 – Good comfort for a poly string. Really like the feel on impact.
Durability: 8/10 – This poly maintained playability for me past the ten hour mark. So great!
Feel: 7/10 – This is a nice feeling string for sure. You can really feel the string pocket the ball.
To summarize, Laserfibre JB Tour 100 is a great string for people looking for a bit more powerful and cost-friendly alternative to Luxilon Alu Power. I am sure this string will find a strong following among discerning tennis players.
Here is the video review:
Have you the Laserfibre JB Tour 100? What did you think of it? Please comment below!
***
Do you like Tennisnerd? Do not miss a word or video by stalking us on social media. Every like and follow is appreciated!

YouTube
Instagram
Twitter
Facebook Page
Amazon Influencer
Buy tennis gear
EU
Racquet Depot
Pro Direct Tennis

USA
Tennis Express
Do It Tennis
Amazon.com
Racquet buying guides
Here is a great racquet buying guide to get you started.
What tennis racquet should I buy?
Top tennis racquets to buy right now
The Gear of the Year 2017
The Gear of the Year 2016
Tennis racquets for juniors
Tennis racquets for kids
Popular posts
What the ATP pros play
Questions about pro stock tennis racquets
Is a pro stock racquet better than a retail one?
Do professional players change racquets?
Racquet Commitment Issues