It's been a bit of a dry-period for racquet releases, but besides the new Prince racquets, we also get the Angell ASI 2.0 launch.
What is the Angell ASI 2.0? It's a new racquet from custom racquet maker Angell Sport, who wowed me with their K7 Lime and Red racquets. Angell calls the ASI 2.0 racquet a hybrid racquet. Why? It combines high modulus carbon fibre with an injection moulded lower body. The claim is that it connects you directly to the sweet spot of every shot.
This is how Angell describes it on their Angell ASI 2.0 website.
Injection moulded from a dual polymer, the lower body runs from endcap to bridge, where it connects directly with the central 6 main strings.
High modulus carbon chassis ensures a high level of power and stability whilst the lower body puts you in direct control and reduces vibration.
ASI 2.0 Racquet Features and Specs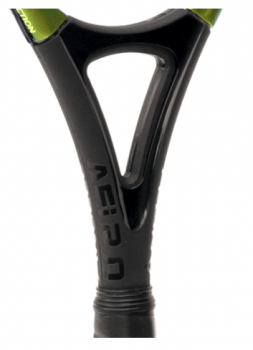 Hybrid Construction
Dual Polymer Injection Moulded Body High
Modulus Carbon Chassis
Injection moulded handle with integrated endcap
Unstrung Specifications
Headsize – 100
String Pattern – 16×20
Weight -317g / 11.2oz
Balance – 305mm / 12 pts HL
Swing Weight – 262
Stiffness – 64RA
Length – 27." / 688mm
I am curious about the swing weight on this racquet. The strung swing weight will be in the 290s, partly because most of the weight of the racquet (12 pts HL) is in the handle. Not sure how this will work in practice, but keen to find out. My concern is stability and power, but I can't say before I've actually played with it. I am getting a demo soon, so watch this space and my YouTube Channel for an upcoming review and first impressions.
Where to buy?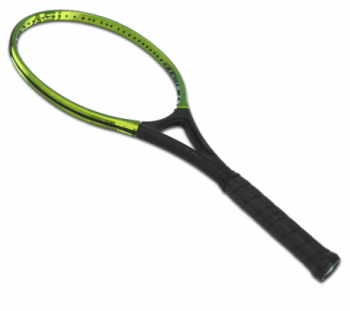 You can only buy the Angell ASI 2.0 from the official website. The price is more expensive than previous Angell racquets and listed at 250 GBP currently. Not sure if it's related to post-covid supply chain issues or that it's just more expensive to produce. I will try to find out.
I'm keen to hear your thoughts about the Angell ASI 2.0. Are you interested? What do you think of the design? My first impressions will, per usual, first appear on my Patreon page, so please join there if you're extra curious.