I previously reviewed the Furi Arma Pro favorably, but its 101 sq inch head size was too powerful for me. Here is my Furi Arma Pro 98 racquet review.
I am always curious when a smaller brand comes out with a new racquet. We see it a lot in the string market, where it's to develop a new product, but creating a new racquet mold is not simple. It costs more money, more time with research and development and it's definitely a bigger challenge, especially for a small company. When Furi brought out the Furi Arma Pro (click for my review), I was pleasantly surprised with its feel and performance. The mold was new and not something you see on Alibaba. That is why I was extra curious about this Furi Arma Pro 98 racquet review.
You can only purchase the Furi Arma Pro 98 via their website (as far as I know).
Furi Arma Pro 98 Racquet Review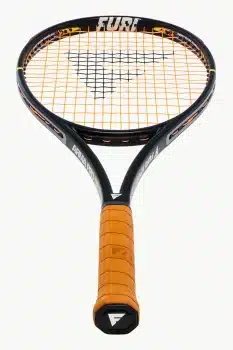 The shape of the racquet is the first thing that strikes you. A box beam with a more aerodynamic-looking profile than a Pro Staff. But if there is one racquet you think of when you see it, it's a Pro Staff 95 (6.0).
Let's look at the tech info available on the Furi Sport website.
Technology
Proprietary material – a stronger material than graphite to provide a smoother playing experience
Energy Return Technology (ERT) – using cutting-edge technology, energy is transferred from the racquet head to the ball for effortless power, added control, and unique playing experience
Vibration Reduction Technology (VRT) – innovative tech designed to eliminate racquet vibration during ball impact
It's difficult to say what is meant with these buzz words. It could be something simple as weight at 10 and 2 locations and silicone or foam in the handle. Unless the technology is kind of ground-breaking or unique, like in the case of the ProKennex kinetic tech, it's more valuable to focus on how the racquet plays and the specifications.
The shape of the racquet is a bit wider towards the sides, so not quite a traditional frame, but more towards a teardrop shape like a Gravity.
Specifications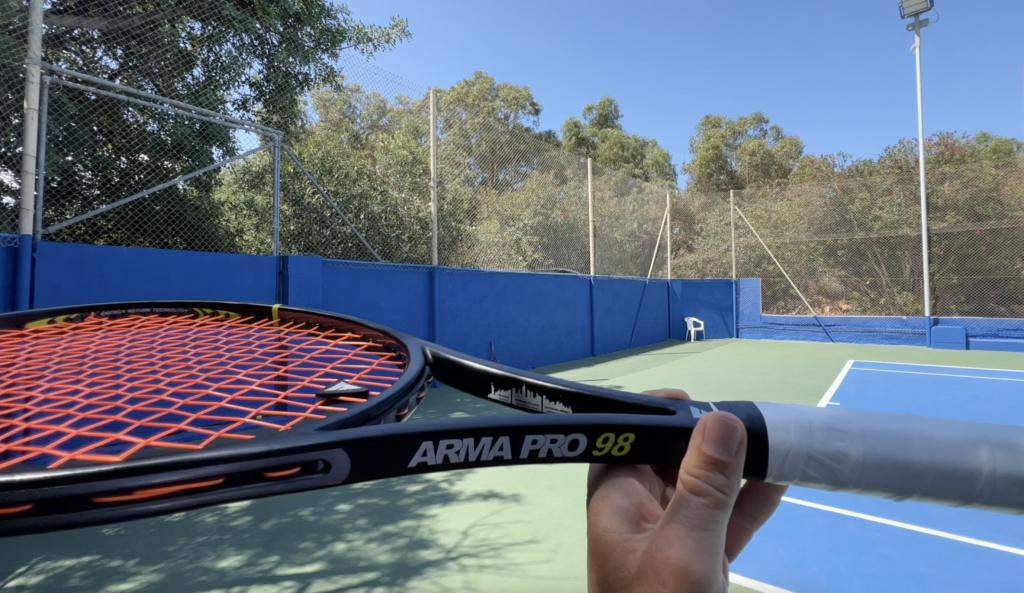 Head size: 98 sq in / 632.26 sq cm
Unstrung weight: 10.8 oz / 305 g
Unstrung Swing Weight: 290 +/-10
Length: 27 in / 68.5 cm
Balance: 12.2 in / 31 cm
Beam Width: 24mm / 23mm / 22.50
Stiffness: 64 +/- 2
String pattern: 16 x 19
Recommended string tension: 50-60 lb / 22-27 kg
The specifications are interesting for most high-level intermediate to advanced players. It looks like a Pro Staff with a thicker beam and slightly lower RA stiffness. The beam thickness is more like a Ezone, while the looks is more like a Pro Staff and a Gravity.
How does it play?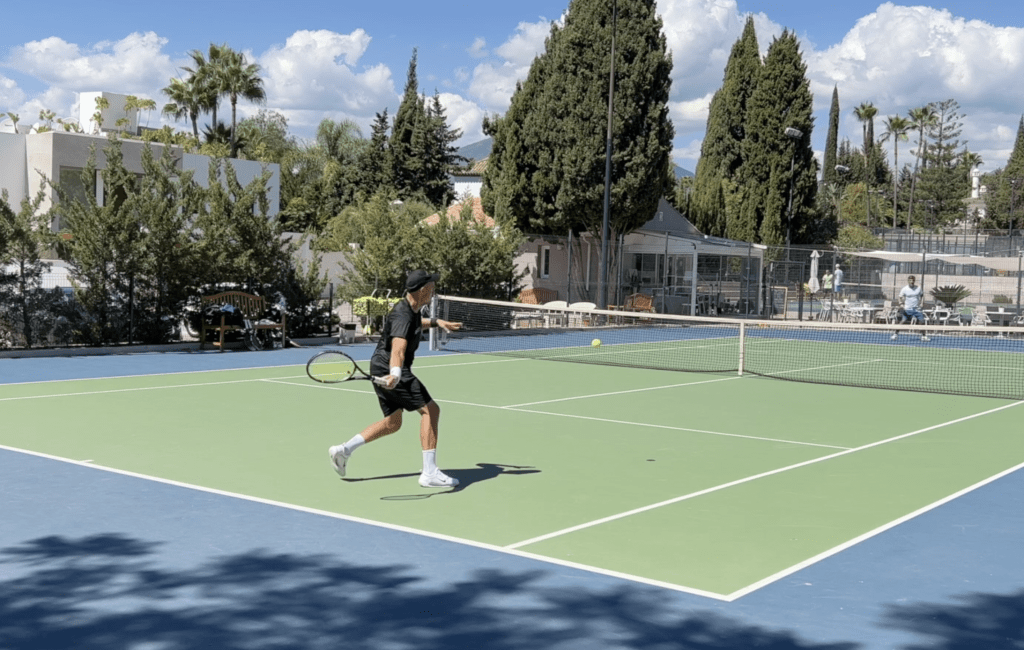 The Furi Arma Pro 98 impressed me from first hit. It felt solid on impact, but had some nice flex where you feel the sweet spot well. The sweet spot is not huge, so it's not the most forgiving frame, although quite similar to a Pro Staff 97. Comparing to Wilson's legend, it offers a bit more power than the Pro Staff, which will appeal to many players.
I felt like I had an excellent balance of power and control when strung with a poly. I tried both the Furi C4 string, which is a bit more lively and Dunlop Explosive Bite, which is more control-oriented. The stiffer Explosive Bite at 52 lbs, did feel a bit stiff on the arm according to some of my fellow play-testers (all strong players). But once the tension dropped a bit, it felt better. I experienced no harshness with the softer C4 string.
The Furi Arma Pro 98 is a solid performer. It offers a balanced blend of spin, power, control and stability. Comfort is decent if you avoid stiff polys. I think a hybrid setup with natural gut or a quality multifilament like Tecnifibre X-One Bi-Phase should be perfect for this racquet.
As you can hear, I was really impressed by this racquet. I did hand it over to my friends Matthew Cassar Torregiani and Nikki Roenn, who feature in many of my videos, and although they liked it, they were not quite as sold as I was. Nikki felt the sweet spot was a bit small (uses a Radical MP) and Cassar Torregiani wanted a bit more power (Aero VS). Like with everything, a racquet is about style/level/personal taste.
Summary and stroke by stroke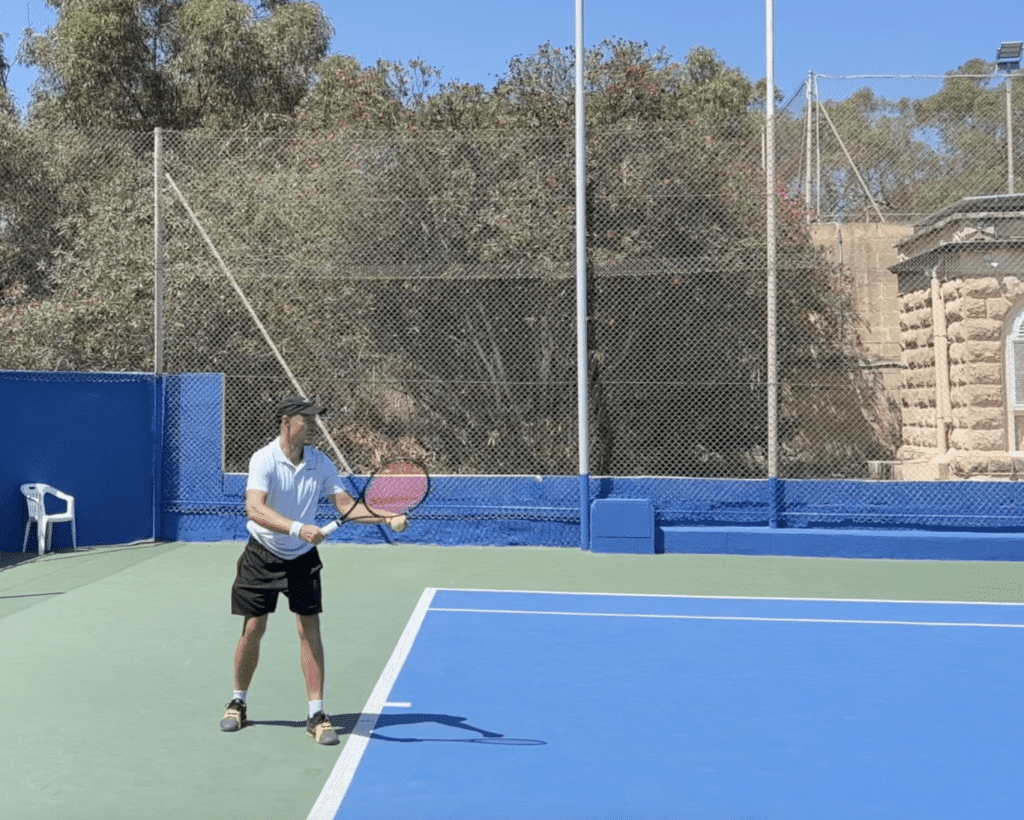 I think players who enjoy classic racquets with a bit more power and spin potential will enjoy the Furi 98. I thought the racquet performed well in all areas. It competed well with some of my recent favorite racquets like the HEAD Extreme Tour.
Serves
I find good power for this style of racquet and could whip through the contact zone well.
Volleys
Solid at the net, easy to direct pace.
Groundstrokes
Feels natural on the one-hander, easy to whip up topspin.
Slice
Excellent to carve up a nasty slice.
Touch
I had good feel on drop-shots and touch volleys.
All-in-all, an excellent control racquet with a bit more pop than a Pro Staff or Blade.
Let me know if you have tried the Furi Arma Pro 98 in the comments.