The new Ezones are revealed and can already be pre-ordered. Here is my Yonex Ezone 98 review (2022). An excellent update.
Many pros enjoy the Ezone series. We have Naomi Osaka using the Ai 98, Nick Kyrgios using the Xi 98, Marton Fucsovics using the DR 98 and Lloyd Harris using an Ezone 98. The Yonex Ezone 98 2022 is the 7th generation in the line and they all share characteristics, but this is perhaps the most refined racquet in the series yet. Find out why in my Yonex Ezone 98 Review.
Why do so many pros and recreational players like the Ezone? Well, the racquets offer easy power, but for the 98 sq inch head size version you still get excellent control. It's a nice blend of power/spin/control and the racquet combines these factors well while offering surprising playability.
If you want to pre-order the new Yonex Ezone 98, check out my affiliates Tennis Warehouse, Tennis Warehouse Europe and Tennis Only.
What's new?
For the 2022 edition of the Ezone, Yonex has added 2G NAMD SPEED to the shaft, resulting in a more powerful response with better ball feedback. They have also retooled the beam construction, adding a thicker, more convex cross section in the shaft (for stability) along with a thinner frame face (for a softer response).
The racquet does feel more stable and controlled compared to the predecessor. The comfort is good without making the racquet too muted, which is something that plague many racquets today.
Specs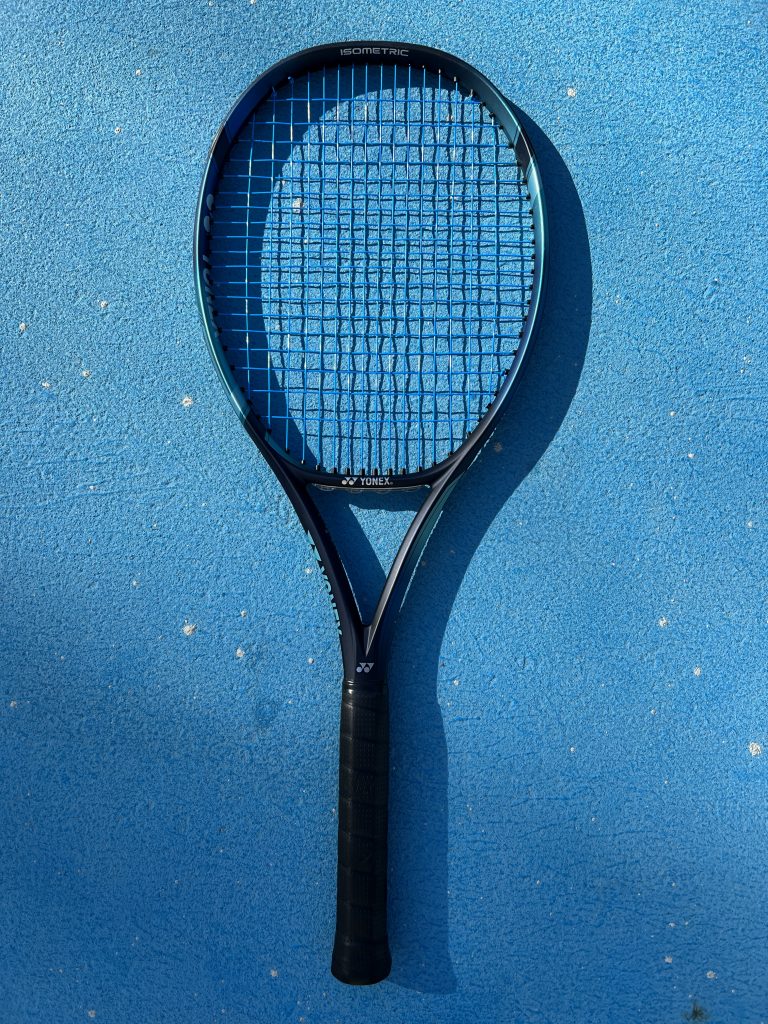 Head Size: 98 in / 632.26 cm
Length: 27in / 68.58cm
Strung Weight:11.4oz / 323g
Balance: 12.79in / 32.49cm / 6 pts HL
Swingweight: 318
Stiffness: 65
Beam Width: 23.5mm / 24.5mm / 19.5mm
Composition: 2G-NAMD/HM Graphite
Power Level: Low-Medium
Stroke Style: Medium-Full
Swing Speed: Medium-Fast
Racquet Colors:Blue
Grip Type: Yonex Synthetic
Everything looks pretty standard for a modern racquet with the open pattern, mid-60 stiffness, thick-ish beam and low-ish swing weight. This is not a big change from the Yonex Ezone 98 2020, but rather a refinement and improvement.
How does it play?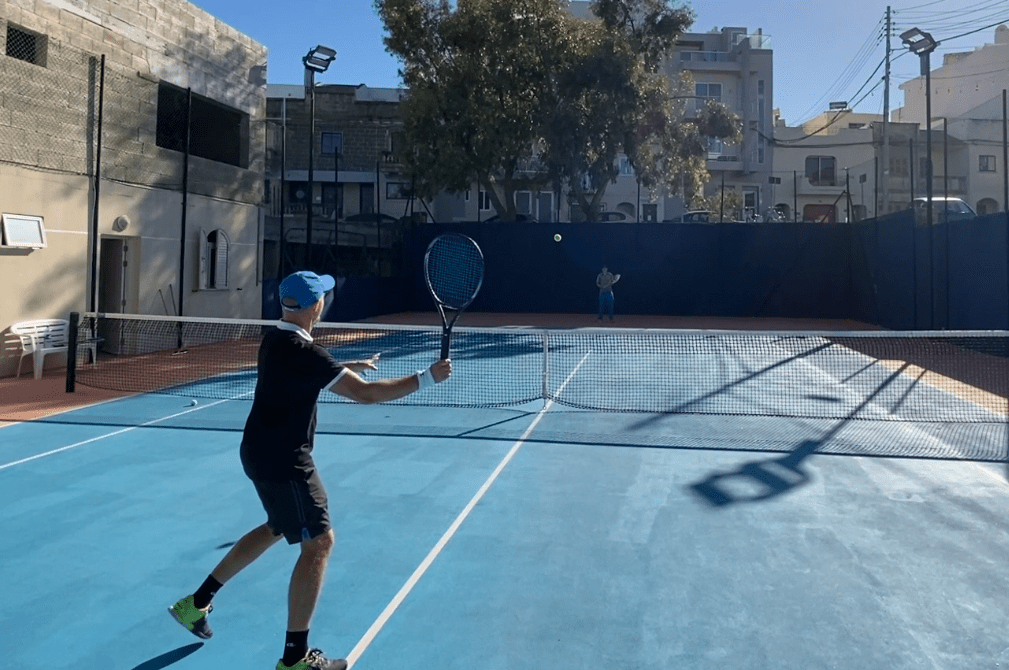 The idea behind the Ezones is that they should be easy to use and that's definitely the case with the 2022 Ezone 98. A generous sweet spot, good comfort, easy power (but not too much) and a controlled launch angle. I found this racquet offered a better connection to the ball and improved control over the previous version. I felt like I could play aggressively with confidence, slap at the ball and move towards the net to put away the volley. It's not a serve weapon, but performed well there. Where it impressed me the most was the controlled power. It was perfect for attacking short balls.
I really liked heading towards the net with a carved slice and could rely on the racquet being stable enough to block a tough passing attempt despite the low swing weight. My racquet measured at 308 (279.5 unstrung) in strung swing weight with a full bed of Yonex Poly Tour Pro Blue 1.25.
It sounds a bit too low for my liking, but I haven't felt the need to add any weight to my racquet yet. I might experiment with that soon, but for now it plays well as is.
Summary
The Yonex Ezone 98 has been a good racquet ever since the first generation. It has gone through some changes over the years and although the 5th and 6th generations weren't my favorites, I think they have landed in a nice place with generation 7. It offers good playability, easy power but under control, decent comfort and touch and surprising stability for its maneuverability.
If you ask me if I prefer this or the Yonex VCORE 98, I will pick this one any day of the week without the VCORE being a bad racquet by any means. The comfort and control are in my mind both better with the Ezone.
I will be back with a review of the Yonex Ezone 100 (2022) as soon as I've had some serious time with it on the court…