There was a lot of fuzz about Gael Monfils new racquet, the Artengo TR 960 Control Tour when he played some of his best tennis at the Australian Open 2022.
Gael Monfils new racquet, the Artengo TR 960 Control Tour was delivered to my house yesterday for testing. It's not his personal racquet (obviously), but the model he endorses. I would hope he uses the same mold that they then customize for him to his specs, otherwise it would be a bit sad. But based on the comparing the pics of Monfils playing and the racquet I am testing, they look to be the same thing. Monfils used to use quite heavy specs, so I'm sure there is a lot of weight added to it, but as long as it's the same mold, I'm happy.
The TR 960 Control Tour is a precision racquet made for advanced players. Its specs are quite close to the Wilson Ultra Pro that Monfils used endorse. It's a racquet that needs some weight to get a good level of power and stability.
Artengo TR 960 Control Tour – Unstrung Specs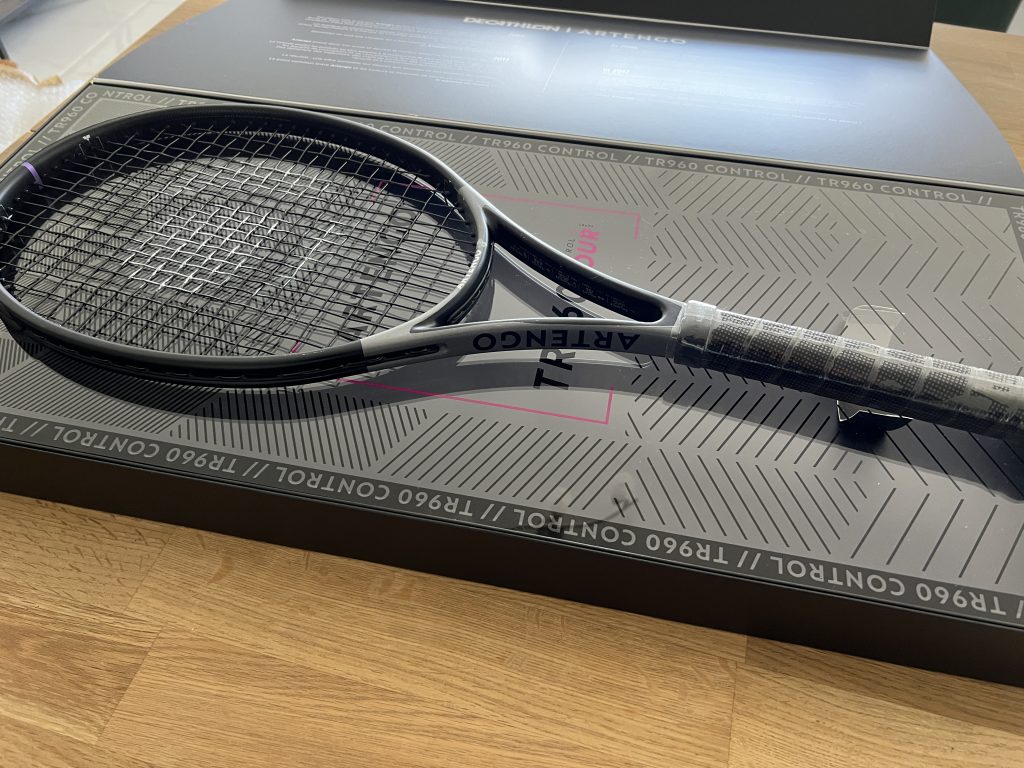 Head size: 97 sq inches
String pattern: 18×20
Weight: 307g
Balance: 31.5 cm (9 pts)
Beam: 22 mm
Length: Standard
RA: 62 according to Decathlon
Swing weight: 285
The racquet showcased on Decathlon is offered in 16×19 string pattern at the moment, but as far as I understand it will be offered in two string patterns, 18×20 and 16×19. This is similar to the Ultra Pro (from Wilson Pro Labs) and the Dunlop CX 200 Tour series.
I review the racquet below (you can also watch it directly on my YouTube channel) The racquet will be released in mid May and retail at €110.
TR 960 Control Tour Review
I was very happy with the TR 960 Control Tour after some customization (4g at 12 and 6g in the handle). This brought up the specs to around 340g, 32 cm balance and 330 SW, which is my wheelhouse.
I think it's important to test a new racquet with similar specs to what you're used to. I did try it in stock form too, but I find that these control racquets with a lower static weight lack stability, power and plow-through without customization.
But once I had customized the racquet it offered exceptional feel, control and some power (similar to a Wilson H22). It's a demanding racquet to use and you don't get any power for free, but if precision and feel is what you're looking for, you'd be hard-pressed to find a better racquet than this at the price point.
My positive play-test with the TR 960 Control Tour makes me curious about other racquets in the Artengo line-up. What is your experience with Artengo racquets?