I've seen this topic elsewhere but just wanted to weigh in on it from my perspective: Has Roger Federer's new racquet helped him reclaim the number one position in the ATP rankings?
The start of 2018 has, like 2017, proven to be a spectacular and significant success for Roger Federer's career. He defended his Australian Open title, making his Grand Slam count to 20 titles and in Rotterdam last week, he won his 97th ATP title, making him the oldest number one ranked player in history. Quite an achievement considering that some years ago, people wondered when he was going to retire.
Before 2017, Federer won his latest grand slam title in Wimbledon 2012, then playing with his Wilson Pro Staff 90 racquet
. According to prostocktennis.com, that racquet had the following specs: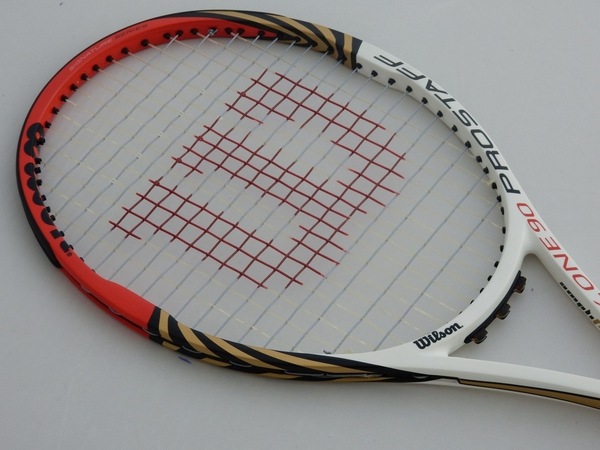 Roger Federer's Pro Staff 90 specs:
Head size: 90 sq. in. / 581 sq. cm.
Length:27 in. / 68.6 cm.
Strung weight:12.5 oz. / 355 gr.
Strung balance: 321 mm
Stiffness: 58
Grip size: L3 (4 3/8)
Grip type:Leather + Wilson Pro Overgrip
String pattern:16 Mains / 19 Crosses
Paint: Pro Staff Six.One 90
Silicone:No
Lead:No (Not visible)
What stands out from these specs is obviously the stiffness rating of 58 RA compared to the retail model which has 66. Granted, Roger doesn't need the power, but if this is the case it shows that the pro's in a majority of the cases play with lower RA racquets and the retail-buying racquet community end up with sore elbows and wrists.
This was the racquet Roger was playing to win 17 grand slams. But the last three he has been using the Wilson Pro Staff 97 Roger Federer Autograph
, which Wilson launched in 2014 with a massive success when it comes to sales ratings. In my Roger Federer racquet post you can find the specs of that racquet, which has a 7 sq inch bigger head-size and a thicker and stiffer frame giving Federer and its users more free power.
This increase in power and the size of the sweet spot has been visible in Roger's game the last few years. First with Stefan Edberg as a coach when they launched the so called SABR attack where Federer attacked the net straight after the return and secondly with Ivan Ljubicic who has been instrumental in creating a far more aggressive and stable one-handed backhand. That one-handed backhand has now become a weapon instead of the liability that it was before, especially against Rafael Nadal's looping top spin.
The larger racquet has definitely helped Roger on the backhand wing. The extra head-size has definitely reduced the number of shanks and the more generous power has really helped him become more aggressive and he hits far more winners of that wing now. The smaller head-size usually helps with control, but you don't really see Federer missing more because of the increase in power.
So to the question if Federer's racquet has helped him become the number one tennis player in the world again, I will definitely have to answer: "Yes".
This obviously not the only reason for his success. His enormous desire to keep improve as a tennis player, his love for the game, his solid, intelligent and stable team and his amazing talent are the key drivers for his success, but the racquet has certainly helped.
We're not all so lucky to have a racquet company design a racquet for our needs and game and it's important to remember that the Wilson Pro Staff 97 Roger Federer Autograph
is not for everyone, but finding a racquet that accentuates your game and minimizes your weaknesses, is definitely worth the journey. I'm sure Roger would agree.
How do you think Roger's new racquet has affected his game? And do you have a similar experience of a new racquet or string making a drastic change to your tennis?
***
Do you like Tennisnerd? Don't miss a word or video by stalking us on social media. Every like and follow is appreciated!

YouTube
Instagram
Twitter
Facebook Page
Amazon Influencer
Buy tennis gear
EU
Racquet Depot
Pro Direct Tennis

USA
Tennis Express
Do It Tennis
Amazon.com
Racquet buying guides
Here is a great racquet buying guide to get you started.
What tennis racquet should I buy?
Top tennis racquets to buy right now
The Gear of the Year 2017
The Gear of the Year 2016
Tennis racquets for juniors
Tennis racquets for kids
Popular posts
What the ATP pros play
Questions about pro stock tennis racquets
Is a pro stock racquet better than a retail one?
Do professional players change racquets?
Racquet Commitment Issues