Last Thursday, I was invited to an event in Paris with HEAD. It was the launch of their brand campaign: Your Game is Our Game.
HEAD – Your Game is Our Game
The launch event in Paris was the start of many activations of the HEAD Your Game is Our Game campaign. You can follow the campaign development on their "Make a Racket" hub on the official website. The idea behind the campaign is to unite the growing love for racquets sports. Not only tennis, but also padel and pickleball.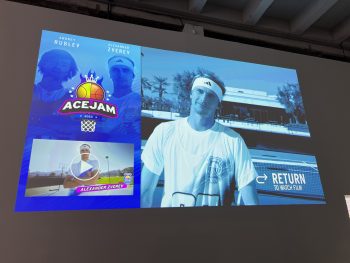 The event, which was co-hosted by Racquet Magazine, was fun with loads of players joining, Djokovic, Rublev, Musetti, Gauff, Krejcikova and a bunch of other players. The main event was the players being interviewed on the stage, but the best part for me personally was meeting fellow tennis nerds and content creators like Dylan from Tennis with Dylan, Max from Backstage Tennis, and Ashley from the Tennis Mentor. Besides getting the chance to get to know each other and talking about the process and life as content creators in the tennis space, we also got to play on an ultra-fast concrete tennis court.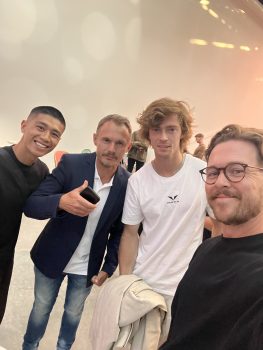 It's an old cliché, but these events are always about personal connection. It was also fun to meet more people from Team HEAD (Dennis Fabian, for example, you might have seen/heard on the Tennisnerd podcast). The great part of being in the tennis "industry" is that pretty much everyone you meet is a fellow tennis lover or tennis nerd.
A bonus of the event was mingling with the HEAD players. The players were impressively relaxed, considering the tournament was just around the corner.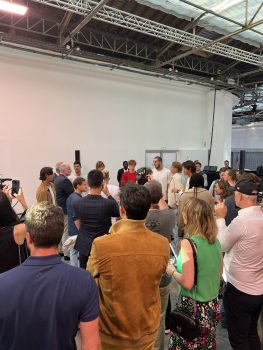 No French Open…yet
Sadly, this trip did not allow any time to visit the French Open, but I will do that this week. This was my first time properly experiencing Paris and I'm happy to come back for more the week after :)What a spectacular city!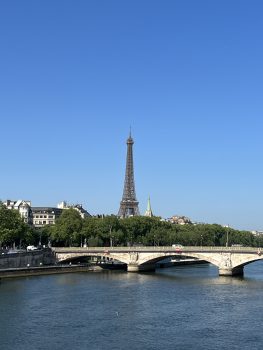 If you have any Paris tips, please put them in the comments below.
And…if you are a HEAD player, I'm curious about which racquet you use and why. Please comment below!