I got a few questions about Karolina Pliskova's racquet. It doesn't look like the most recent Pure Drive so what is it?
Karolina Pliskova's racquet is most likely what she has used since her junior days. An older version of the Babolat Pure Drive. Going back in time, you can see pictures of her using the 2009 GT version for example. But it can technically be even older than that. Most pros use the same racquet mold, layup and setup every year, but get their racquets painted to look like the latest retail version. It's an obvious way to sell racquets. They are not actually "using" the current version, just endorsing it. It's an important distinction.
So I don't know what Karolina Pliskova's racquet actually is, but she is endorsing the Babolat Pure Drive Lite Wimbledon edition (which can be bought from Tennis Warehouse via the link). Many WTA pros use lighter racquets these days, but I doubt that Pliskova is using a Pure Drive Lite and not the standard edition, which is one of the most popular racquets on the WTA tour, used by Clijsters, Muguruza, Kenin and more.
Pliskova strings her Babolat Pure Drive with a hybrid string setup consisting of RPM Hurricane and Babolat VS Touch natural gut. I don't know the tensions, but a similar hybrid setup with a natural gut has become quite popular on both the ATP and WTA Tour. You can find those strings and more Pliskova gear on the Tennis Warehouse Pliskova page.
Why do so many players use the Pure Drive?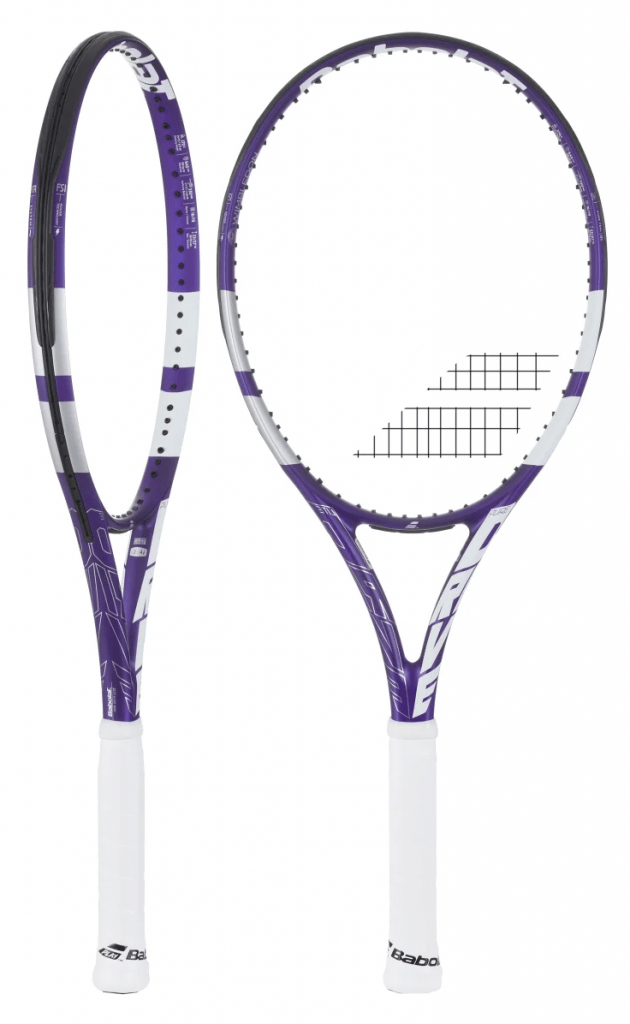 The Pure Drive is one of the more iconic racquet models. It's powerful, has a large sweet spot, good access to spin and is relatively easy to use. The downside is the lack of comfort which can lead to tennis elbow, which is probably one reason Pliskova strings it with a hybrid setup.
If you want free power, there are also a bunch of other racquets you can check out. Read or watch my list of the powerful racquets here.
What do you think of Pliskova's game?