I got a cool box in the mail the other day. In it was a blacked-out racquet with the text "YOU GOT THIS". It's a new secret racquet from HEAD.
I like getting a racquet that is blacked-out, without listed specs or technologies, without any information attached to it. That's why I call it a "new secret racquet from HEAD", it's going to be a part of a new line of racquets launched early next year. The box also had a new unnamed string in it, transparent/grey without any info attached. I strung up the racquet and put it on my HEAD 3-in-1 machine.
Racquet specs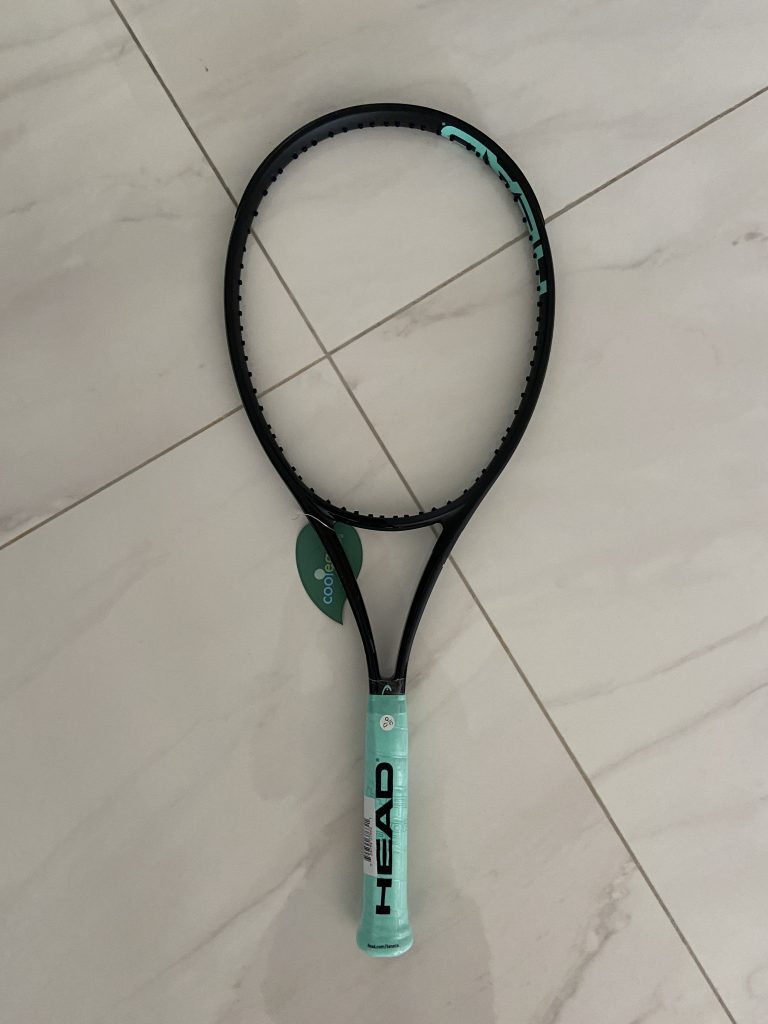 The racquet is 100 sq inches by the looks of it, has a 16×19 string pattern, an interesting beam shape that seems close to "Isometric" at the top, and a semi-thick beam (24-25 mm by the looks of it).
The unstrung swing weight was 275, which is pretty low. When I had added strings it measured at 307, which is still a bit low for my liking. I added an overgrip (a HEAD Prime Pro that came in the box) and 2-3 grams of lead tape at 12 o'clock to increase the swing weight to 318.5 When I add a dampener, it's 320+, which is right where I want it for a "tweener style" racquet.
How does it play?
Because this is a power racquet, of that there can be no doubt. Still, the feeling on contact is plusher than most powerful frames and it's not all the way up to an Instinct, Ultra, or a Pure Drive. It has quite a nice sensation when hitting, which is important for discerning players and I didn't feel any harshness or bad vibrations with the string that was in the box.
The string pattern is open, so you do need to play with topspin to reap the most benefit from this type of racquet. I felt it could launch the ball at times, but that might be exacerbated by the soft string. A more control-oriented polyester string like Hawk or Lynx Tour, should give a more controlled response if that is what you're looking for.
Otherwise, the racquet reminds me of a mix between a HEAD Speed MP and the older HEAD Liquidmetal Instinct MP. A relatively nice and controlled racquet but with some power and spin when you accelerate. I look forward to playing more with this frame and testing different string setups before I'm ready to do a full review.
But it does make me curious ahead of the new series of racquets to come from HEAD.