Today the new Wilson Clash V2 Racquets were revealed on Wilson's social media channels. The launch campaign is called #Clasharoundtheworld.
The new Wilson Clash V2 racquets were warmly received judging by my Instagram followers. The color-shift style cherry red, which follows the paint job scheme set by the Wilson Blade V8 will surely help Wilson sell many Clash V2 racquets.
I have been testing the Clash V2 racquets for a couple of weeks. I'm testing these four models: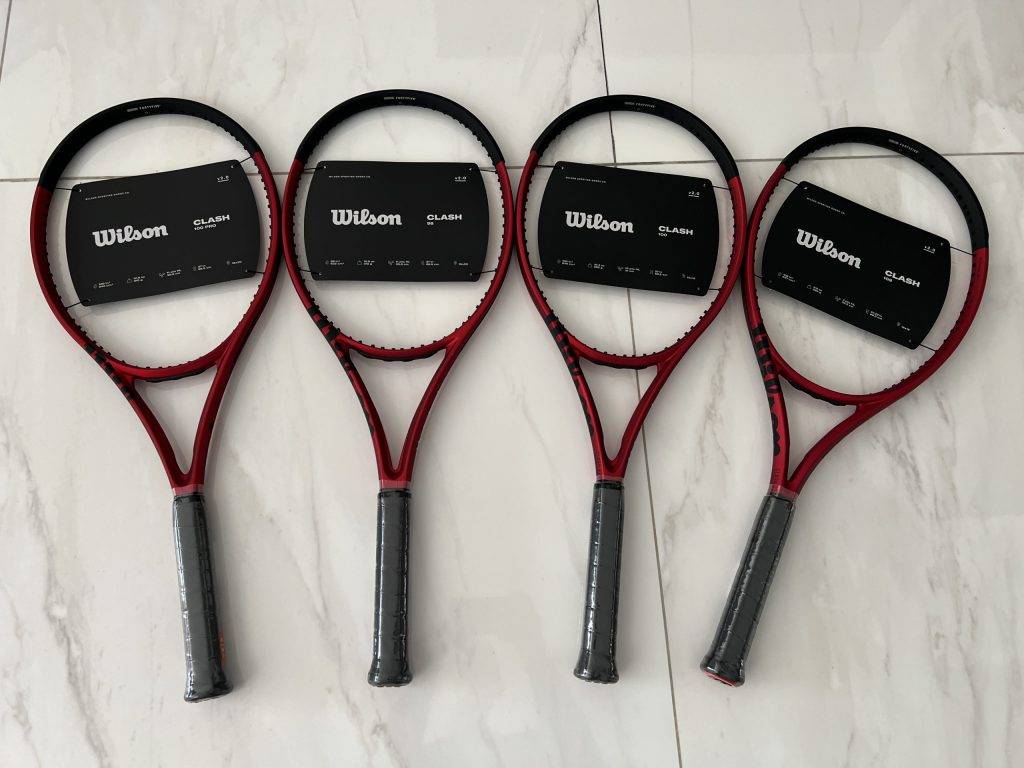 Wilson Clash 98
Wilson Clash 100
Wilson Clash 100 Pro
Wilson Clash 108
They will be available for purchase from February 18 (as far as I understand) from Wilson.com, Tennis Warehouse, Tennis Warehouse Europe and Tennis Only.
What's new?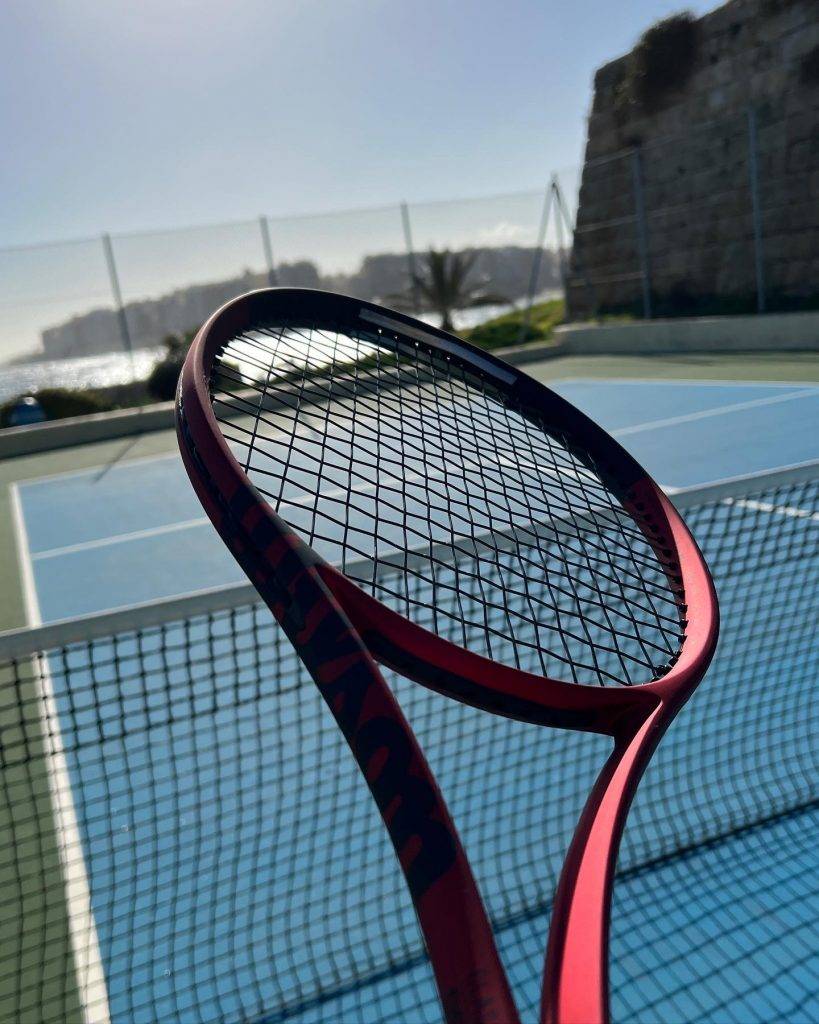 Besides the cherry red paint, there is the addition of Forty-Five, the technology present in the Wilson Blade V8 racquets. This is how Wilson describes the Forty-Five tech:  In addition to increasing stability, it helps the racquet bend in ways that compliment the modern game.
Another welcome change to the Wilson Clash is that the Clash 98 and the Clash 100 Pro will come in 16×20 string patterns instead of 16×19. The extra cross string will help control and reduce some of the volatile string movement of the previous Clash racquets. Otherwise the specs are unchanged from the previous generation.
If you're interested in my opinion about the new Clash racquets, please join my Patreon page where members get fresh content every week. It helps the site stay alive and gives you the lowdown on new racquets and other things ahead of everyone else.
More news about the Wilson Clash V2 to come on Tennisnerd, my YouTube channel and Instagram soon.
Do you like the new design and what are your general thoughts about the Wilson Clash racquets?