There are a couple of new Wilson Ultra racquets on the way. The Wilson Ultra Pro (used to be called Tour) and the Wilson Ultra 100 in different iterations.
If you want to read about the older Wilson Ultra models and other Wilson tennis racquets, check out my Wilson page here.  For the new generation of Ultra tennis racquets, it seems like the Ultra CV 95 that Kei Nishikori endorses is discontinued.
The new Wilson Ultra racquets are the following. You can read more about them on the Wilson official website and I also hope to review them at some point.
New Wilson Ultra Racquets – Specs and Tech
The technology in the Ultra version 3 racquets are:
Integrated PWS takes the volume of the current PWS (Perimeter Weighting System) and blends it over a larger area to open up the string bed, allowing for more power off the strings while maintaining stability.
The Sweet Spot Channel features a cavity on the inside of the frame to extend cross strings by 3.5mm for more power and responsiveness off the string bed.
Inverted Power Rib geometry increases torsional stability for easier power and reduced frame twisting.
Design and Review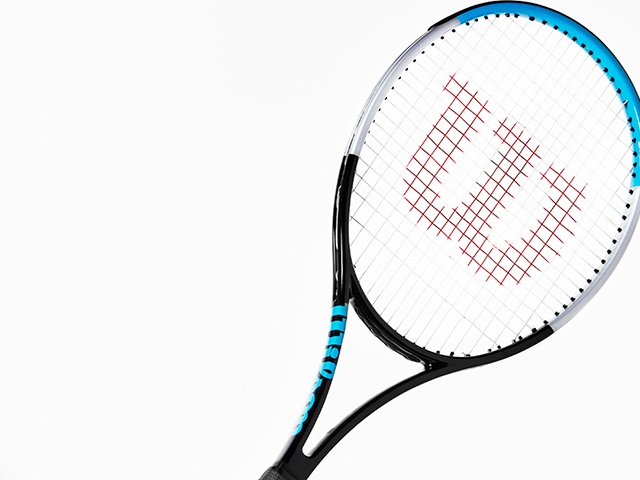 The new Wilson Ultra racquets follow the design pattern set by the Clash series. Grey on the sides, the signature color of the series at the top of the hoop and black at the bottom of the frame. The signature color of the Ultra series is blue and the design looks pretty fresh to me, although I have not seen them up close yet.
I hope to be able to review some of these racquets soon. Judging by the specs, the Ultra Pro looks pretty much exactly like its predecessor, but perhaps the new technologies affect the playability. Wilson will now also rebrand their Clash Tour as the Clash Pro in an effort to align their naming convention. Not sure why Pro was chosen over Tour, but that is another story.
Are you excited about the new Wilson Ultra series and which model are you most interested in?