The American hard court swing has started and soon the questions will start, what is Novak's new Speed racquet? It's a new blacked-out cosmetic.
Novak's new HEAD Speed Racquet
As you can imagine or already know, the pros don't change racquets whenever the manufacturers want to release a new cosmetic. So click the link if you're curious about Novak Djokovic's racquet. Novak's new HEAD Speed racquet cosmetic will be available for the HEAD Speed Pro and the HEAD Speed MP. I have reviewed the HEAD Speed Pro Auxetic here and the HEAD Speed Racquets review on YouTube.
You can check out the new HEAD Speed racquets from our friends at Tennis Warehouse.
The new HEAD Speed limited edition
Regarding the new HEAD Speed cosmetic, I am keen to hear what you think. Novak is known for not enjoying the predominantly white cosmetic on some generations of the HEAD Speed racquets and tends to enjoy a more blacked-out design. This is likely why we have seen a small tradition in black cosmetics for the HEAD Speed line, especially towards the US Open.
So this new cosmetic option will not come as a shock to most racquet nerds. It is classy and looks great, but it is also somewhat expected.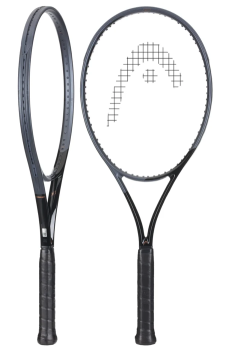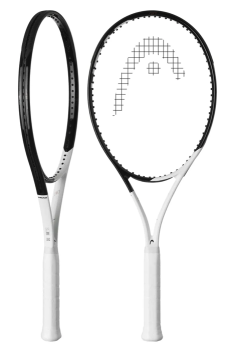 Which HEAD Speed cosmetic do you prefer, the original or the limited edition one?