Not long ago I reviewed the old-school Prince CTS Synergy DB 26 and here is something quite different – The Prince Synergy 98.
The Prince Ripstick took a heritage name and brought something new and different. The Prince Synergy 98 does the same thing. Prince again throw something different into the mix with a 98 sq inch racquet with 60 RA stiffness and an 18×18 string pattern!
I have played the Prince Synergy 98 for a while and it's a racquet I really enjoy. It reminds me a bit of the Tecnifibre Tfight RS 305 in the way it is pretty maneuverable despite the high swing weight. Still, players who like a whippy response from their racquets, might feel like the Synergy 98 is a bit too demanding to swing.
If you want to buy the Prince Synergy 98 (or something else), check it out at one of our affiliates and a small commission goes to Tennisnerd.
Tennis Warehouse (US), Tennis Warehouse Europe, Tennis Only The racquet is currently available on pre-order only at Tennis Warehouse US, but should be available in a couple of weeks at both TWE and Tennis Only.
Spec check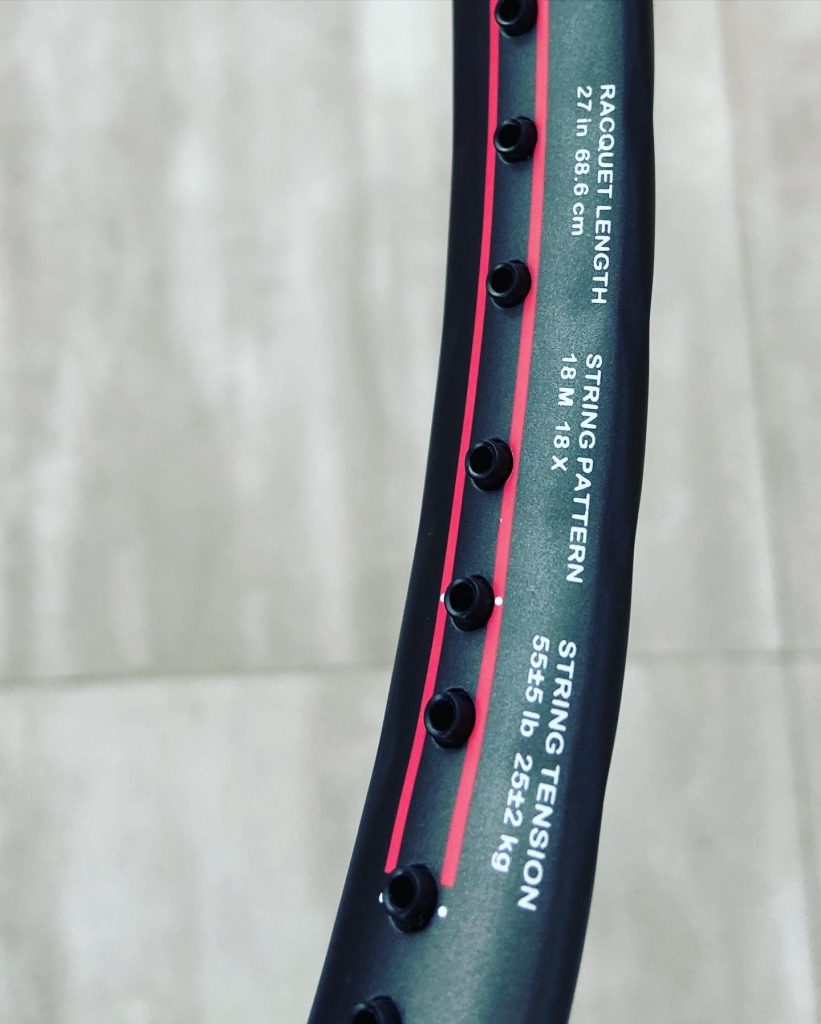 Unstrung specs
Head size: 98 sq inches
Length: 27 in (standard)
Beam: 21/23/25 mm (CTS)
Weight: 305g / 10.75 oz
Balance: 32 cm / 12.6 in
Swing weight: 299
String pattern: 18×18
Stiffness: 63 RA
I strung my Prince Synergy 98 with Solinco Hyper-G Soft 1.20 at 51 lbs and got the following:
Strung specs including overgrip
Weight: 324.7g / 11.45 oz Balance: 32.3 cm / 6 pts HL, 330 SW
How does it play?
This racquet really plows through the ball well thanks to the heavy swing weight. The 18×18 pattern offers a good mix of control and spin and it's pretty reminiscent of what you normally get from 16×20 pattern with perhaps a bit more spin potential/higher launch angle.
It's a solid and control-oriented racquet with a plush yet spin-friendly feel. I find it hard to fault, but, as I mentioned above, the high swing weight might be an issue for some players. It shines from the baseline and feels a little bit slower at the net.
On serves you get nice power and weight on your shots as long as you can get the racquet in motion fast enough.
More to come in my video review (coming soon).