I have been testing the Hyper-G Soft over a couple of weeks and here is my Solinco Hyper-G Soft String Review.
Solinco Hyper-G is a popular but pretty stiff string. But like with Tour Bite, Solinco has now introduced a softer version. I don't know the difference in stiffness, but the string is definitely softer and more comfortable. Solinco Hyper-G Soft comes in four different gauges: 1.15, 1.20, 1.25, and 1.30. Check out more about Solinco Hyper-G Soft on their official website.
You notice its softness already while stringing. The string bends and kinks more easily than regular Hyper-G, but that's obviously normal for a soft string. I didn't find any issues stringing it.
I tried Solinco Hyper-G Soft in quite a few different setups:
1.15 gauge in HEAD Pro Tour 2.0 at 51 lbs
1.20 gauge in Babolat Pure Storm Tour GT at 53 lbs
1.25 gauge in Yonex Ezone Tour at 53 lbs
1.30 gauge in Babolat Pure Drive GT 2012 at 55 lbs
1.25 gauge hybrid crosses 54 lbs with synthetic poly 56 lbs mains in the Heysil Tour 98.
Hyper-G Soft is a relatively soft string, but still a poly. If you are using it in a stiff racquet, it will still play pretty stiff in my experience. But let's say you put it in a Clash racquet or a Phantom 100X, then you have a nice, controlled and comfortable setup.
I would put a thinner gauge in a tighter/smaller string bed and a thicker gauge in a more open head size and string pattern. As you can see, I went with 1.15 in the HEAD Pro Tour 2.0 and 1.30 in the Pure Drive GT 2012.
How does it play?
On average I got around 10 hours before the string started losing some tension. So I would say that is a pretty good mark for durability. I hit fairly flat and don't really break strings. If you hit with a lot of topspin, it will probably break/lose too much tension faster, but for me, this is above-average playability for a polyester string. Since I string my own racquets, I don't worry too much about one or two hours of play-time. If I enjoy a setup, I try to get 3-4 racquets and make sure to string relatively frequently as I normally play 4-5 sessions of 90 min a week (6-7 hours).
It did work well also in a hybrid, but I generally prefer round polys not to saw into the softer string (which I usually put in the mains). I think this is a perfect string to use in a thin gauge to open up some more spin in a 95-97 sq inch racquet with a tighter pattern.
The string is pretty controlled or its lively color. The general rule is: the crazier the color, the slightly more lively the string is (strange but true). I found yellow strings to (on average) be very lively. This neon green is somewhat lively too, but I would say it's pretty controlled for a softer string.
Spin potential is good, but not Weiss Cannon Ultra Cable levels. It would be sufficient for most players.
Comfort is good, but can't compete with a multifilament string. If you have arm problems, a poly might not be your best friend unless you use it in a soft racquet.
Summary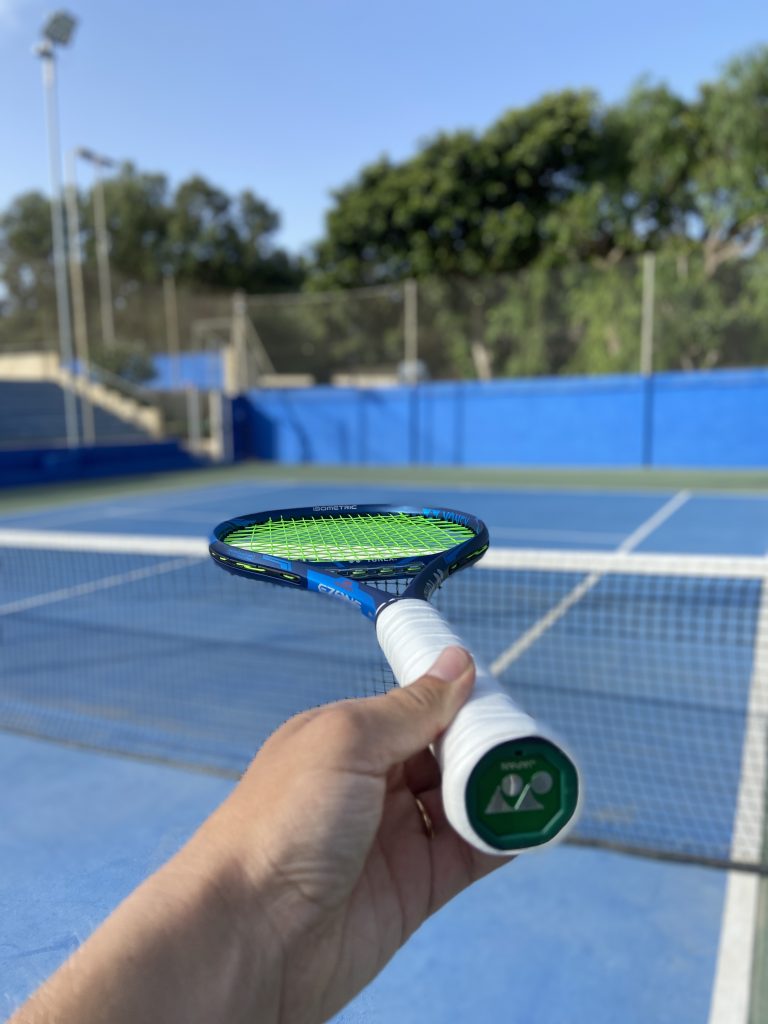 I will very likely get a reel of things string and make it into a regular. I have a few go-to strings I use regularly and this one has just made the cut. From recent reviews, I really like HEAD Lynx Tour, Mayami Tour Hex, and for a softer string String Project Armor.
For this string, I prefer a thin gauge like 1.15 or 1.20 in a tighter pattern and 1.25 or 1.30 in a more open string bed. If I would get a reel, I would probably get a 1.20.
I have always been a big fan of Tour Bite Soft, but this offers a bit better control, durability and spin potential and is now my current Solinco string favorite.
Have you tried this string and what did you think about it?