It started badly, but in the end, I really enjoyed this Prince Twistpower X100 Review. An excellent tweener!
I've been asked about this Prince Twistpower X100 review many times since they announced this racquet some time ago. Tennis Warehouse reviewed it in October 2020, so I guess you can say I was a bit behind on this one. Luckily, Tennis Warehouse Europe could send over a demo racquet.
Specs and tech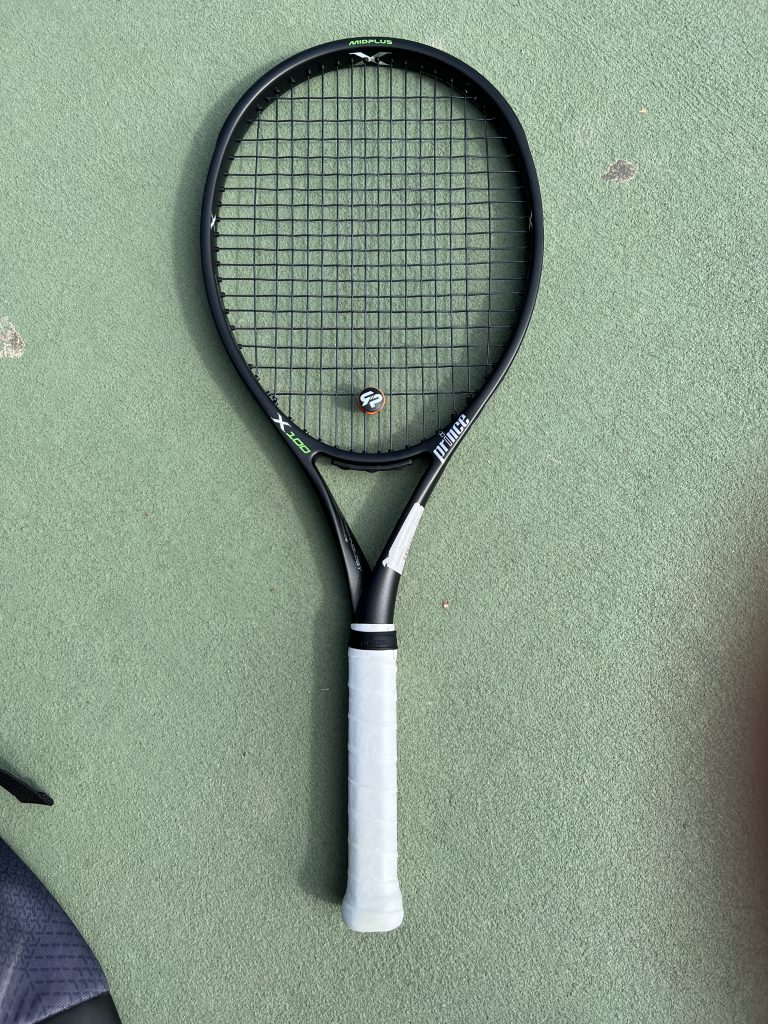 The specs are nothing extraordinary with the Twistpower, but rather common "tweener" specs.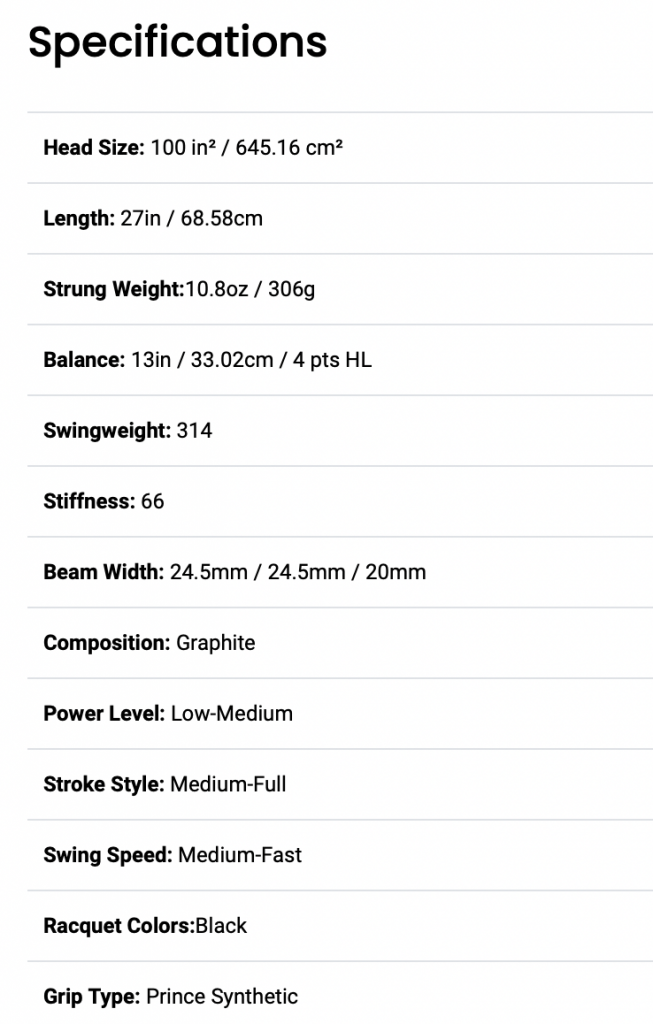 The idea with the twisted shaft design is to "help the racquet bend optimally at impact". I have no idea whether this is a marketing gimmick or actually works as intended, but the racquet has a surprisingly nice feel for this type of frame. I felt very connected to the string bed for volleys and as long as I hit with spin, I felt the control was good and a lot of the time the ball dipped in with some vicious topspin.
How does it play?
My first couple of hits with the Prince Twistpower X100 weren't pretty. The string bed is lively and spin-friendly and I had a hard time adjusting the depth and height of my shots. I came to this racquet straight from my Extreme Tour, which has a far lower launch angle and works better for a flatter and more traditional game style. But I don't like giving up on racquets and since my hitting partner Sziij enjoyed the frame, I decided to keep trying.
After I adjusted my normal forehand grip from Eastern/SW to SW/Western, something clicked. I was able to control the ball and although the string bed can still be seen as somewhat lively, I could use the power to my advantage and hit some dangerous forehands with good margins.
Something about the feel and performance of this frame took me back to the Aero Pro Drive Original, which is one of my favorite tweener racquets of all time. As long as I adjusted my grip and added more topspin to my shots, I got pretty much everything I wanted out of this racquet.
Summary
This racquet is an excellent choice for players who play a modern game infused with heavy topspin. Flatter hitters with more traditional s strokes will likely feel that the racquet is a little wild, similar to a Clash or TF-X1. On the other hand, most players today seem to use western to semi-western grips and a windshield wiper forehand motion, and then this racquet is like a hand in glove.
Pros: Spin-friendly, nice feel, good balance of power/control
Cons: Lack of plow-through, control on flatter shots
If you have arm issues, I'd avoid most tweeners, likely including this one, but I would say the comfort is above average for the category, so it's not a harsh racquet by any means.
A must demo for you spinners out there!
You can demo or buy the racquet from Tennis Warehouse and Tennis Warehouse Europe