It's soon time for the tennis season 2018 to start and we're already spotting some racquet changes on the practice courts. Dimitrov has been seen with a new paint and Troicki with a new racquet.
Dimitrov is, as some of you loyal readers of this blog already knows, using not the endorsed Wilson Pro Staff 97S
 (which I really enjoy myself), but a smaller head size that's not available in stores: a Wilson Pro Staff 93S (same 18×17 string pattern). Whether his new gold-black paint is just exactly that – paint or if he's testing and tweaking his racquet again, is too soon to say,
I don't think it makes a lot of sense however for him to change when his confidence must be riding on a high after winning the ATP World Tour Finals in November, so my guess is he's still playing his Pro Staff 93S, but just endorsing the Wilson Custom paint shop.
Below you can see an image from prostocktennis.com who is selling a Dimitrov pro stock racquet with a balance of 33 cm and a weight of 352 grams.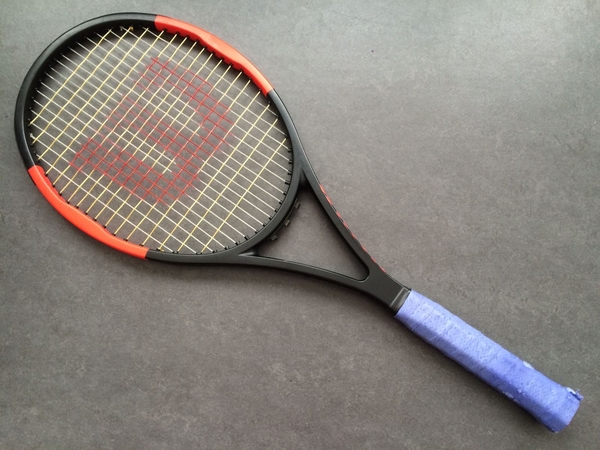 Viktor Troicki with a Yonex DR 98 Blue?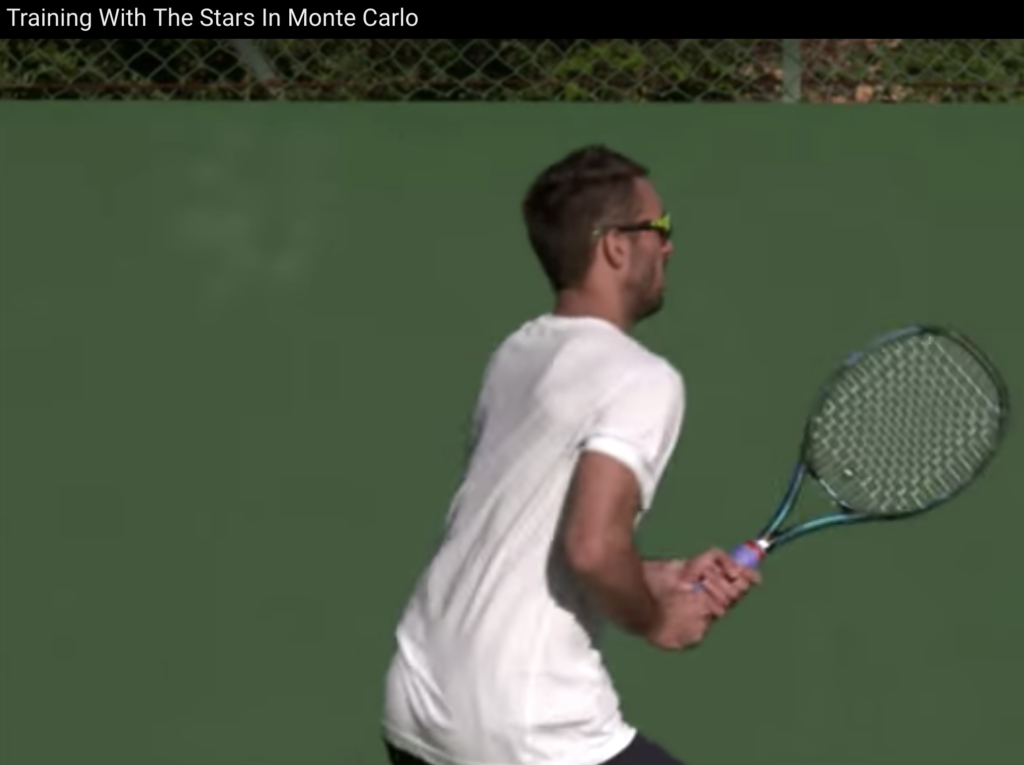 Viktor Trocki has been a longtime user of the Pure Aero VS Tour (Pure Storm), but has been seen testing a Yonex DR 98 Blue
. I don't know for sure if he's made the switch yet, but it seems unlikely since Yonex would then have shipped him a batch of the new Yonex Ezone 98
. That's why my hunch is that he's just in a phase of testing a new racquet, perhaps looking for more comfort than the notoriously stiff and boardy VS Tour.
Other racquet switches etc
Doubles professional (with a famous brother) Jamie Murray has switched to Srixon Dunlop CX 2.0
.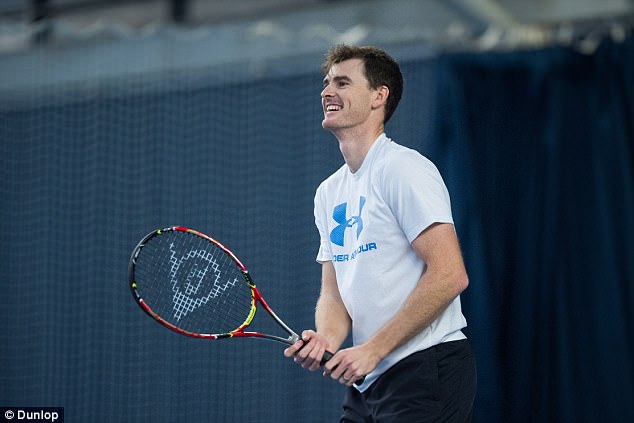 Genie Bouchard has gone from Babolat to the new HEAD Graphene Touch Radical MP
.

Feliciano Lopez has instagrammed a pic of a reverse paint Wilson Ultra Tour
(read my review). Will we see this cool paint job in the shops? Maybe! Does he really use the Ultra Tour or H19 though? Click his name to find out what he plays.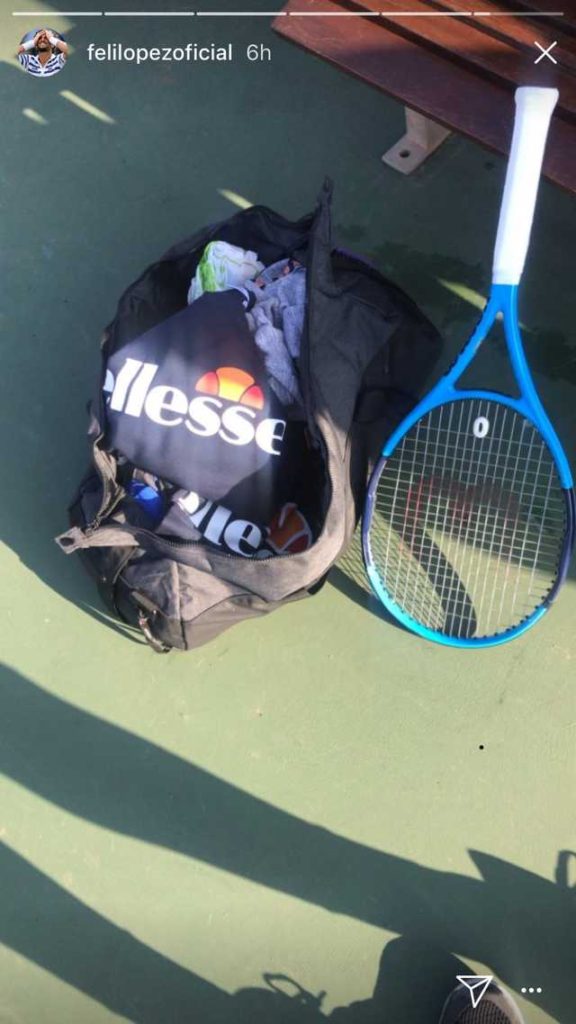 French Open WTA champion Ostapenko was testing the HEAD MxG 3
 (read my review) in November, but is now back with her Wilson Blade 101L
.
As you can see there's a lot of testing going on in the off-season and sometimes during the season as well. This goes to show that also professional players keep tweaking, testing and changing their equipment to get that extra percentage on court or get back some potential loss of confidence. This makes it a bit easier to be a racquetholic that starts doubting the equipment every time you have a bad tennis session!
If you want to see the Training with the Stars in Monte Carlo video from the ATP World Tour, it's embedded below.
My latest YouTube video – Angell K7 Red and MSV Hex Focus Ultra
I also posted a video of my latest outing with the Angell K7 Red as well as some more hitting with the MSV Hex Focus Ultra
. Really like the Angell, so much that I'm starting to doubt playing with the Radical Tours! Maybe it will pass. Gotta stay strong. Gotta stay strong!
Which racquet will you be using in 2018? Are you in between frames or committed to one? Please comment below!
***
Do you like Tennisnerd? Don't miss a word or video by stalking us on social media. Every like and follow is appreciated!

YouTube
Instagram
Twitter
Facebook Page
Amazon Influencer
Buy tennis gear
EU
Racquet Depot
Pro Direct Tennis

USA
Tennis Express
Do It Tennis
Amazon.com
Racquet buying guides
Here is a great racquet buying guide to get you started.
What tennis racquet should I buy?
Top tennis racquets to buy right now
The Gear of the Year 2017
The Gear of the Year 2016
Tennis racquets for juniors
Tennis racquets for kids
Popular posts
What the ATP pros play
Questions about pro stock tennis racquets
Is a pro stock racquet better than a retail one?
Do professional players change racquets?
Racquet Commitment Issues