There are a few players on the ATP and WTA Tour who have played with many different racquets. What is Elise Mertens racquet?
If you check the archives for Elise Mertens tennis pics you will notice that she has tried many different racquets. In recent times she has gone from a HEAD Speed to a Babolat Pure Aero and now most recently to a Tecnifibre Tempo 298 IGA. Digging through the archives I also saw a Prince and a Pure Drive. I don't know Elise Mertens racquet specs, but on the WTA tour most players seem to play close to stock tweener specs. We're not seeing the kind of swing weights that ATP pros use, but even on the men's tour racquets are getting lighter.
Tecnifibre has done a good job in signing players the last couple of years. Iga Swiatek is now a pretty undisputable world number one, Daniil Medvedev is number 2 on the ATP Tour and they have some up-and-coming junior players using TF40 and Tfight racquets. Now Belgian star Elise Mertens joins team Tecnifibre.
Elise Mertens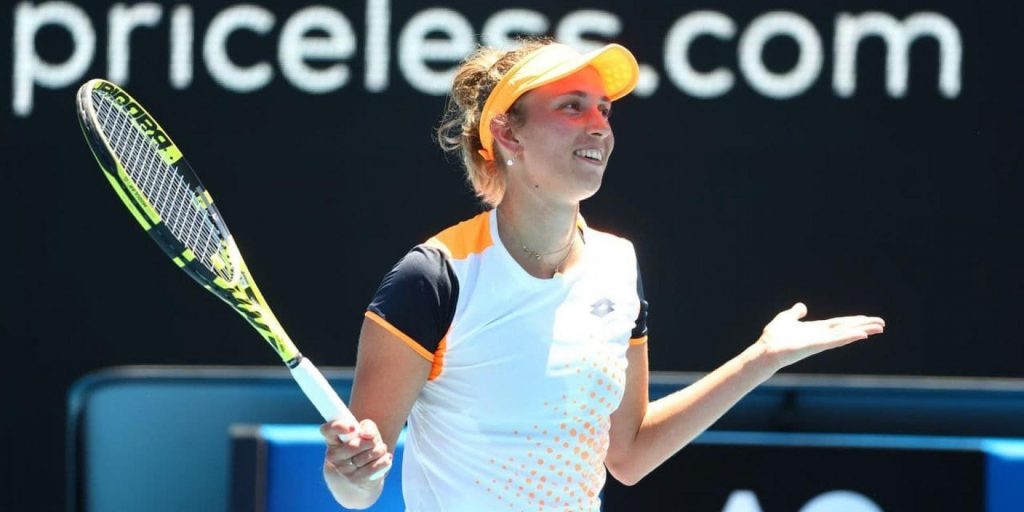 Elise is currently 33 in the world, but has been as high as number 12 and has already collected 12 WTA titles despite being only 26 years old. She recently returned to the tour after and injury in Strasbourg but lost in the quarter-finals to Kaja Juvan. It will be interesting to follow how she will perform at the French Open that starts on Sunday.
Why does certain pros change racquets? Well, it can depend on a number of reasons. They can have a new agent who wants to go after new commercial contracts to get more commission (this happens quite often). Or they can just be feeling that something is missing with their current setup and if the contract has expired, they might be testing to see what racquet/brand they want to go for next. Sadly, for the pros, they don't have a lot of time to test new racquets, since the off-season is short in tennis and there is pretty much a new tournament every week. So a new racquet might come at a cost of getting used to it and adapting their game.
We will see how Mertens does with her new Tecnifibre Tempo 298 IGA. If you want to check out the racquet, I'd appreciate if you use my links to Tennis Warehouse, Tennis Warehouse Europe and Tennis Only. Thanks.