Luxembourg tennis pro Gilles Muller has been around on tour for quite a while and made his best grand slam result with quarter-final in the US Open 2008. His career has had a few up and downs, but last year he had his best career season so far which is encouraging for many "older" ATP pros (Muller is born 1983). And in his first tournament of 2017, at the ATP 250 in Sydney, he got his first ATP tour title (beating Dan Evans in the final)! Big congrats to this tennis veteran for that accomplishment.
Muller's main weapon is a very dangerous leftie serve which he usually follows up to the net. There are some speculation around which Wilson racquet he uses. It does have the PWS (perimeter weighting system) so it's definitely an older model under a Wilson Ultra
 97 paint job. Probably a Pro Staff 6.0 95 or some other pro stock model.
He uses a hybrid setup with Luxilon Alu Power
and Wilson Natural Gut
.
These are his racquet specs:
Length: 27 inches / 68.5 cm
Weight: 11.85 oz. / 335.9 g (unstrung)
Balance: 303 mm / 12.5 pt HL (unstrung)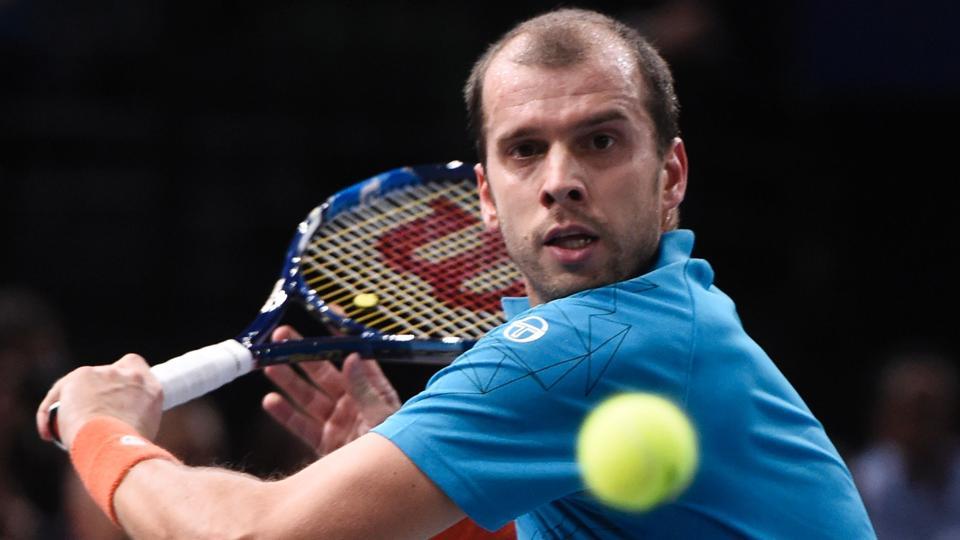 I've written a good number of posts on what the ATP professionals really use and here is the list so far – please let me know if there is a player missing here and I'll try to find out what he uses. I've also reviewed a lot of retail racquets and you can find a decent overview on this page and if you want to buy a new racquet – you'll find a few decent guides here:
Racquet buying guides
Here is a great racquet buying guide to get you started.
What tennis racquet should I buy?
Top tennis racquets to buy right now
The Gear of the Year 2016
Tennis racquets for juniors
Tennis racquets for kids