Hyeon Chung has just broken through the big-time tennis circuit by beating Novak Djokovic in the Australian Open. Last year he won the Next Gen ATP Finals. What racquet does he use?
Hyeon Chung endorses the Yonex VCORE Duel G 97
 (310) and actually plays with it too. There has been some speculation on the forums whether he uses a custom racquet and looking closely at pictures it is a 16×19 string pattern while the Yonex CORE Duel G 97 is a 16×20 pattern. In this case it's not custom drill pattern, but his stringer actually needs to skip a string.
According to a pro stringer who has strung his racquets: "Hyeon Chung specifically requests a 16×19 string pattern on his rackets and 4 knots, with a 10% prestretch on the mains but not the crosses. However, he is not fussy where the tie-off knots are situated; I quite like using the enlarged shared hole at 7T to tie off the crosses – it means you can do a Yonex loop on the outside 2 mains and there will not be any double-blocked holes."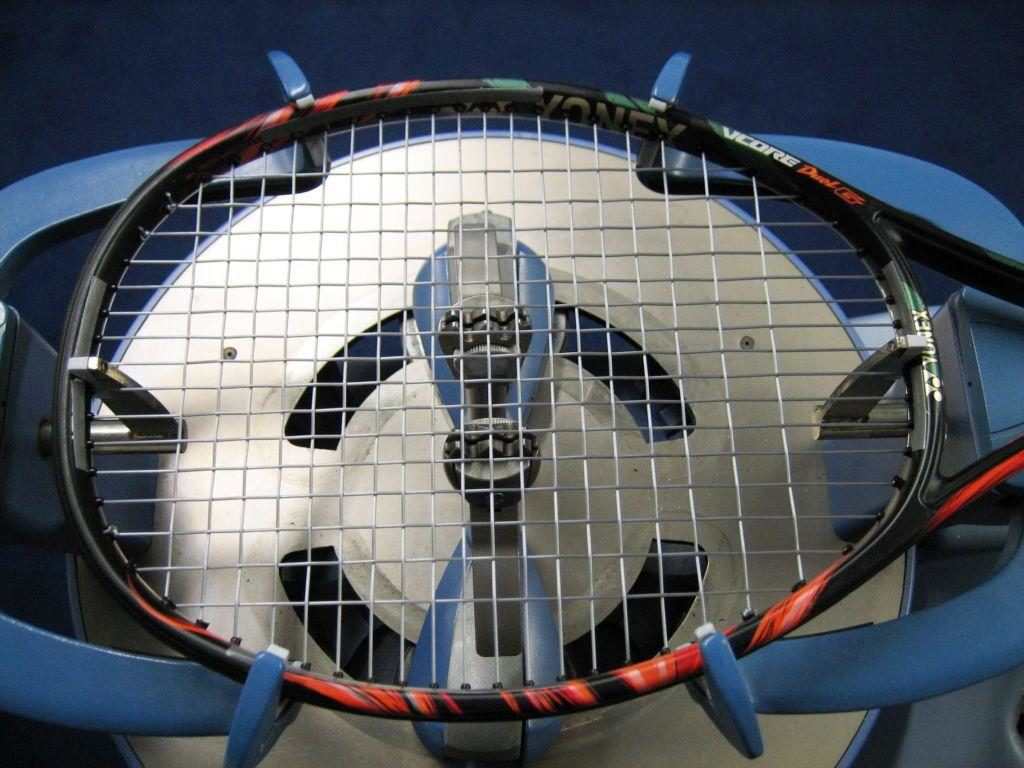 Chung strings his racquets with Luxilon Big Banger Alu Power 17
(1.25) with the main 56 LBS and 10% pre-stretch and the crosses 56 LBS and no pre-stretch.
The idea of the 16×19 string pattern on a 16×20 string pattern racquet, is to soften the string bed, increase ball pocketing and also the launch angle.
Chung is adding lead tape at 3, 6, 9 and 12 o'clock on his Yonex VCORE Duel G 97
to add stability, plow-through and power. (Check out my racquet lingo posts to know more about this kind of terminology). According to the forums the weight of his racquet is 329 unstrung, so around 345 grams strung. This would mean there is some weight in the handle as well, potentially that's just the leather grip he plays with.
No matter what racquet and strings Hyeun Chung uses (pronounced as "Hyun Jung" in Korea) we can all agree that he's an exciting player to watch with a bright future ahead of him. In the match against Djokovic you could really see that one of his inspirations for playing is the Serb with his long lunges and stretches to reach and flick balls past his opponent.
On another note, another player endorsing the Yonex VCORE Duel G 97
(which by the way is an excellent racquet in two different weights 310 and 330 grams) is Stan Wawrinka. He plays with the Yonex VCORE 95D however.
If you want to know more about Hyeon Chung's rocket career, read this article.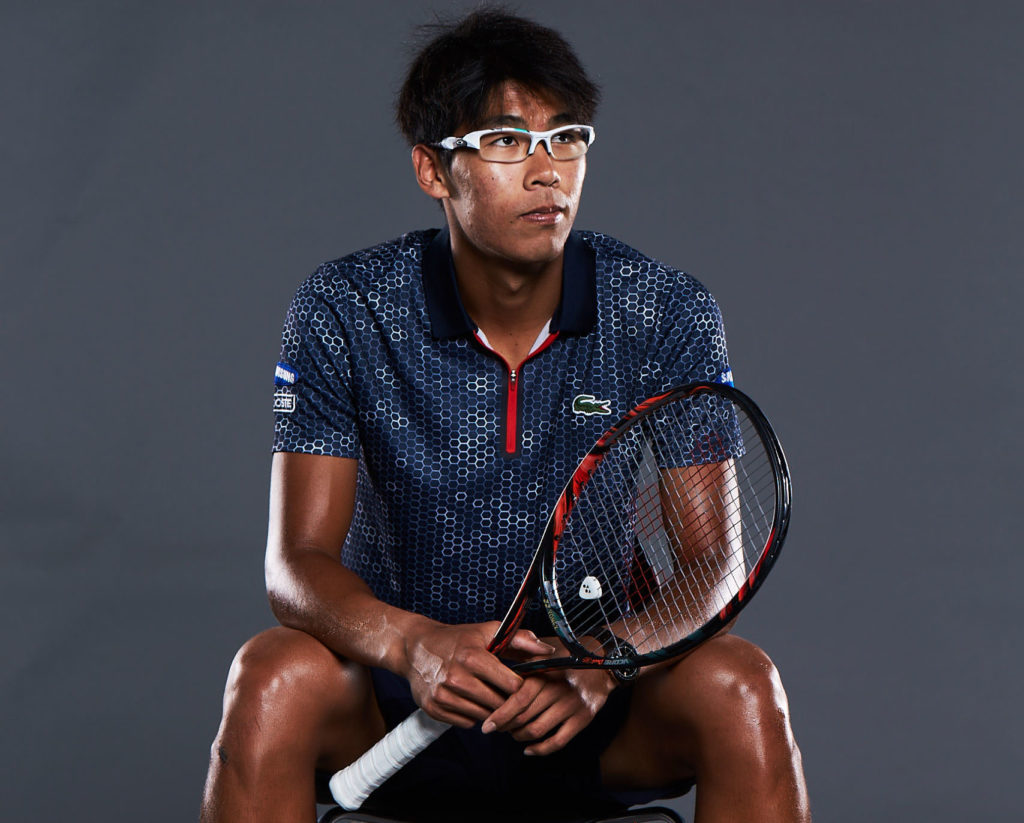 Do you like Tennisnerd? Don't miss a word or video by stalking us on social media. Every like and follow is appreciated!

YouTube
Instagram
Twitter
Facebook Page
Amazon Influencer
Buy tennis gear
EU
Racquet Depot
Pro Direct Tennis

USA
Tennis Express
Do It Tennis
Amazon.com
Racquet buying guides
Here is a great racquet buying guide to get you started.
What tennis racquet should I buy?
Top tennis racquets to buy right now
The Gear of the Year 2017
The Gear of the Year 2016
Tennis racquets for juniors
Tennis racquets for kids
Popular posts
What the ATP pros play
Questions about pro stock tennis racquets
Is a pro stock racquet better than a retail one?
Do professional players change racquets?
Racquet Commitment Issues