Marin Cilic has shown the tennis world that he is a force to reckon with now that he's made three grand slam finals and won at least one GS title, along with the Cincinnati masters title in 2016. But what racquet does he use?
A lot of people are wondering what kind of frame gives Cilic the power to hit through the court and his opponents like that? I can tell you it's a quite powerful frame, but not from the stiffness, but from being quite heavy in the head. The paint job is a HEAD Graphene Touch Prestige Mid
 (he used to use a Radical paint job for a long time), but the model is a pro stock with the code TGK 231.3 which means it is the mould from a Head Microgel Radical MP with an open string pattern.
I used to own and use one of Cilic's actual frames and another TGK 231.3 and they are really nice-playing frames with nice feel, but also good spin. There was a quite a bit of lead tape on Cilic's frame which increases the swing weight and makes it play more powerful, but without lead and silicone it wouldn't be the same. The Head Microgel Radical MP
is one of the most popular "platform" frames which are great for customizing with lead and silicone (or blu-tack). Cilic's frame also has a custom molded L4 grip, not in the rectangular Head shape, but more Wilson-like, similar to the TK82S pallets. (Since it doesn't come with pallets, you can't change the grip size.)
If I remember correctly, the specs were around 350 grams strung with a balance around 32,5 cm. He uses Babolat VS 16 Natural Gut
in the mains and Big Banger ALU Power 1.25
in the crosses. Tension around 25-26 kg depending on conditions.
Here are some pics of my Cilic frames: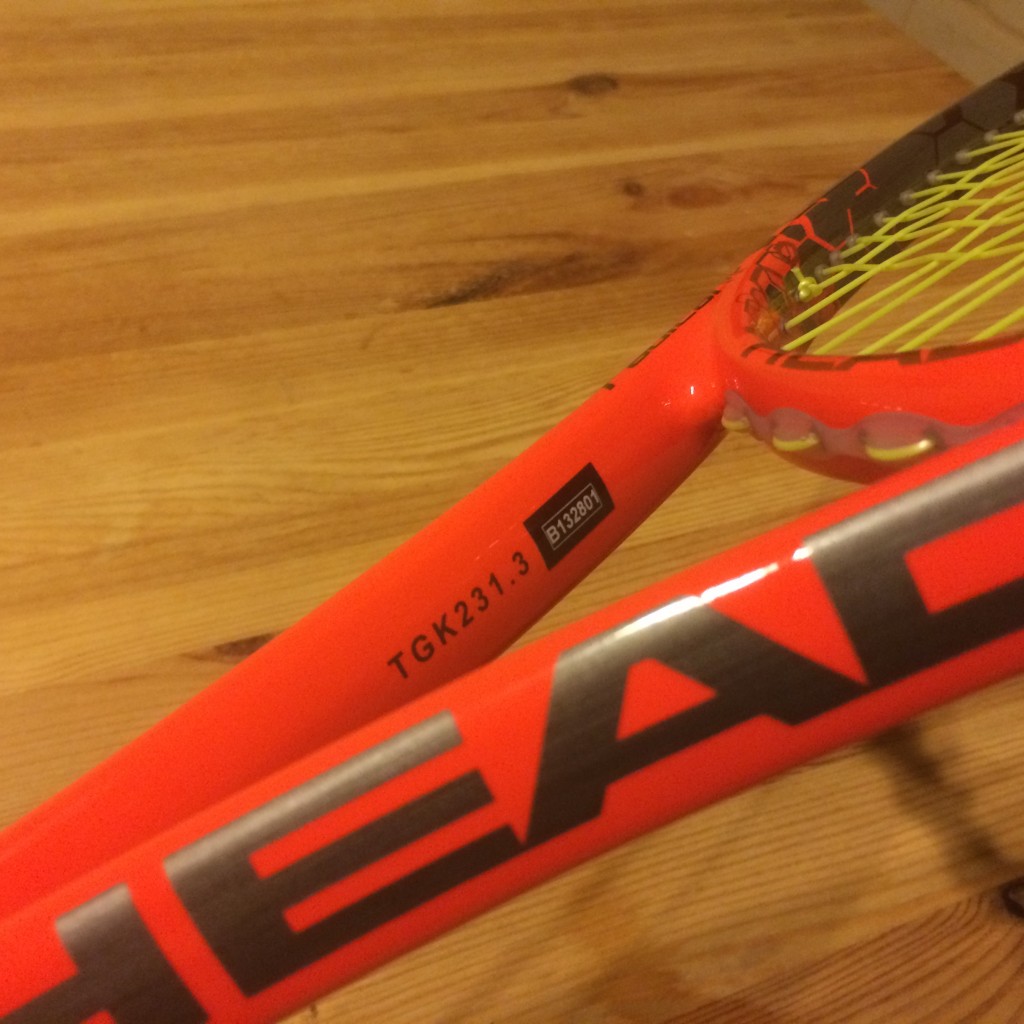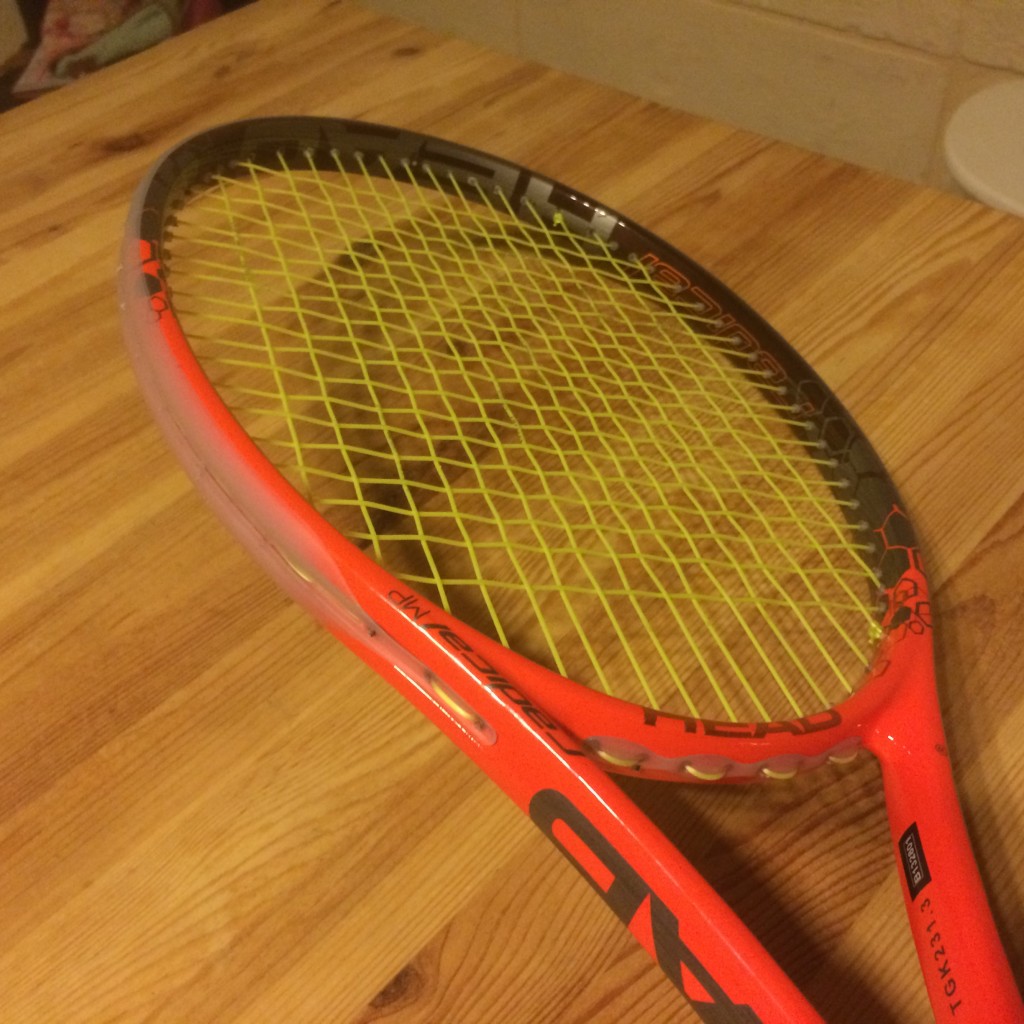 If you like the design of Cilic's racquet and would see it as too heavy to play with, you can get the HEAD Graphene Touch Prestige Mid
, which I've yet to review, but have written about here in my post about the HEAD Graphene Touch Prestige series.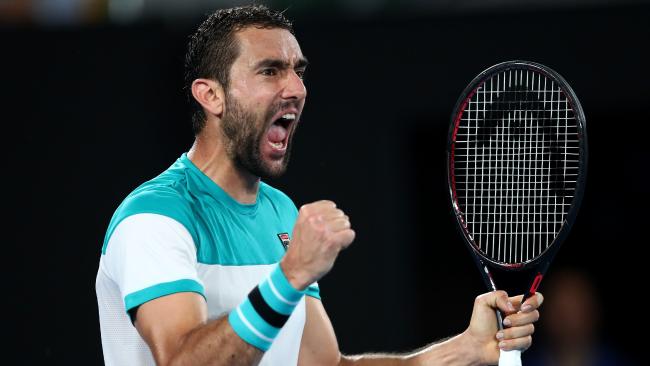 Do you like Tennisnerd? Don't miss a word or video by stalking us on social media. Every like and follow is appreciated!

YouTube
Instagram
Twitter
Facebook Page
Amazon Influencer
Buy tennis gear
EU
Racquet Depot
Pro Direct Tennis

USA
Tennis Express
Do It Tennis
Amazon.com
Racquet buying guides
Here is a great racquet buying guide to get you started.
What tennis racquet should I buy?
Top tennis racquets to buy right now
The Gear of the Year 2017
The Gear of the Year 2016
Tennis racquets for juniors
Tennis racquets for kids
Popular posts
What the ATP pros play
Questions about pro stock tennis racquets
Is a pro stock racquet better than a retail one?
Do professional players change racquets?
Racquet Commitment Issues