I had the good fortune to borrow and test Novak Djokovic's actual racquet last week. The pro stock name for it is the PT113B and it is one of the most elusive frames on the pro stock market. Is it as good as it is rare? Read on to find out.
It is good to point out that this was Novak Djokovic's actual racquet before he moved over to his slightly new version earlier this year. The new racquet has an 18×19 string pattern instead of the old 18×20, extended length of 27,25 inches instead of 27 and a slightly lighter weight. I would also guess it is slightly stiffer for him to be able to get more free power.
The racquet I borrowed had the owner's specs on it and not Novak's (the owner has a couple of these racquets and actually uses them!). This being: 340 grams and 32 cm balance strung with a hybrid of natural gut
at 25 kg and Luxilon 4g
at 24 kg. Djokovic is using Alu Power Rough
instead of the 4G in the crosses and strings it higher at 27/28 depending on the conditions.
You can find out Djokovic's old racquet specs here.
Novak Djokovic's Actual Racquet – How does it play?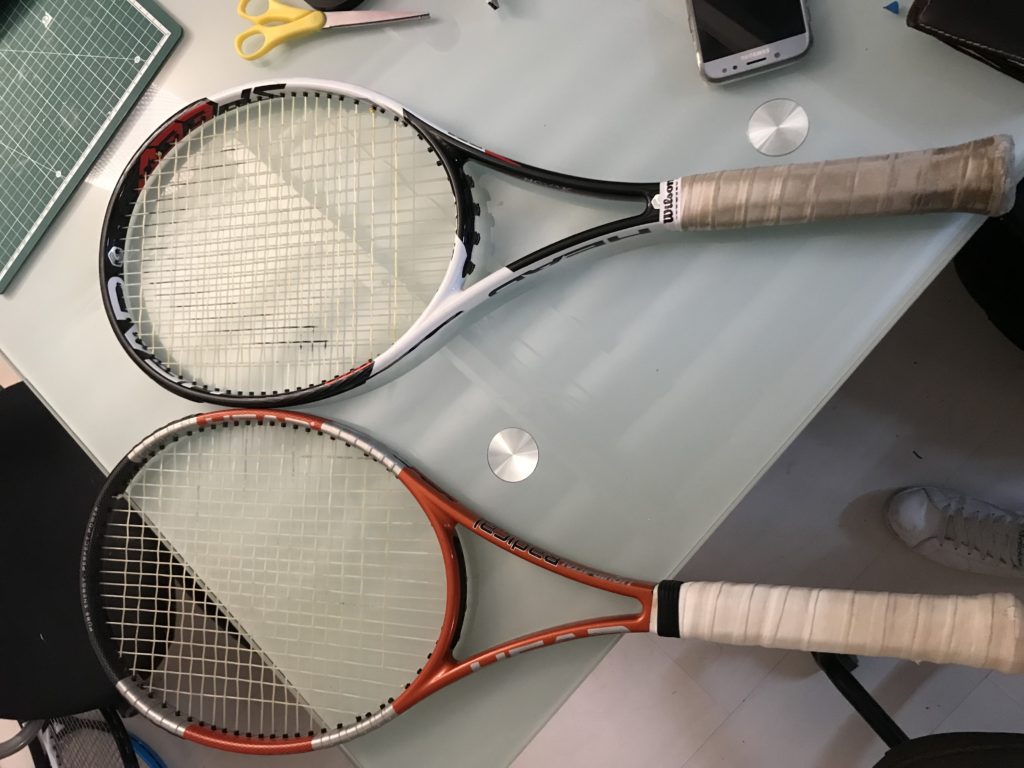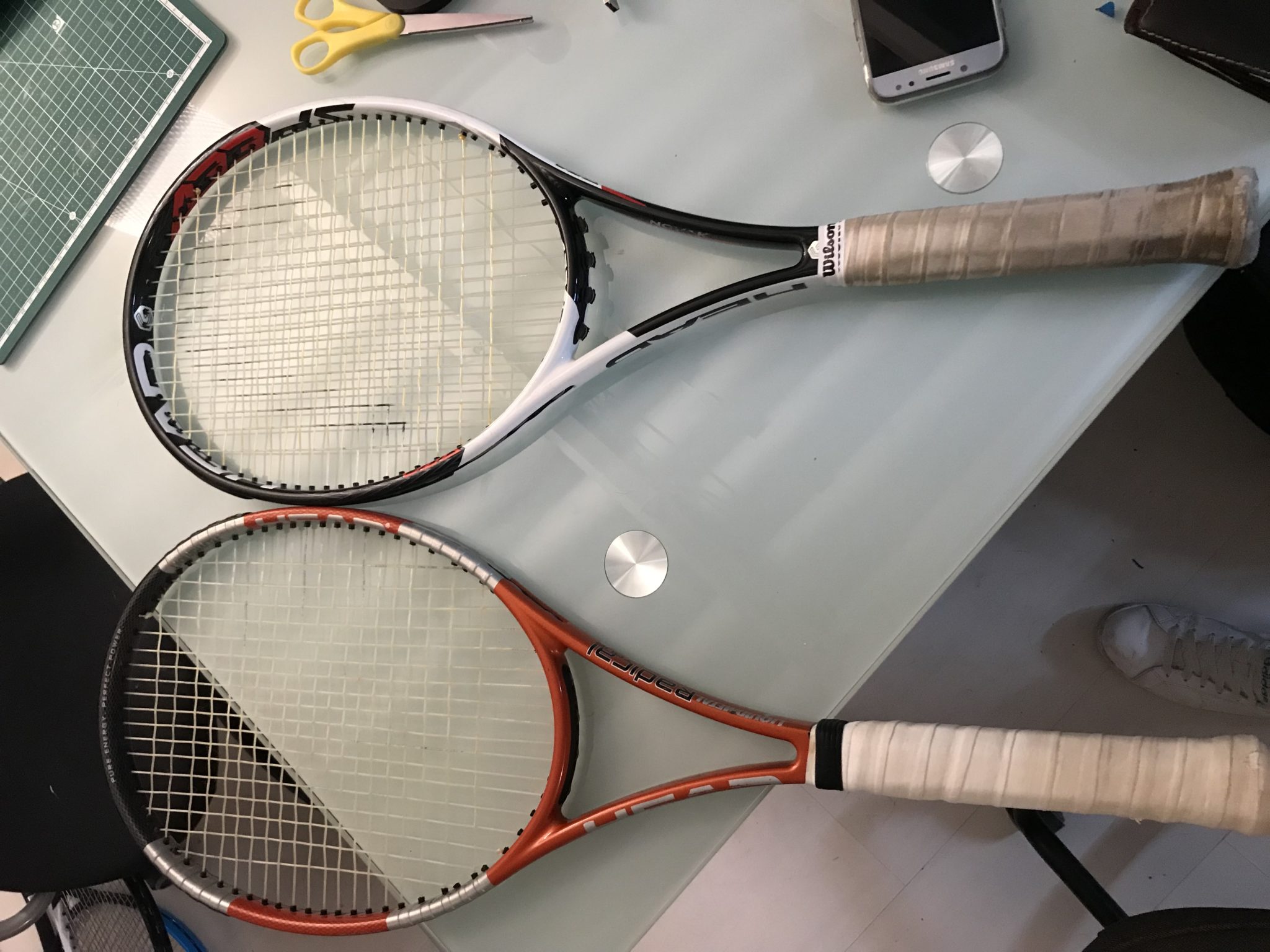 The PT113BTT as I think it is called, plays similar to the HEAD Liquidmetal Radical Tour that Djokovic used in his younger days and I myself use nowadays. It has pin-point control and a nice feel, the difference perhaps being that Novak's pro stock PT113B is more flexible. You really feel the ball sink in to the string bed when hitting with his racquet, while the response is slightly stiffer with the Radical Tour. I would say the Radical Tour is a little easier to use thanks to the slight increase in power, but Novak's PT113B has a better feel.
I would probably have added some lead tape to get it up to my preferred spec while increasing the power a bit, but it was still a joy to play with this racquet. I now understand why so many players and collectors want to get their hands on a PT113B. The mold is also used in various iterations by players such as Mischa Zverev (16×19) and Fernando Verdasco. There are probably more players using this frame, but it is not nearly as popular as for example the PT57A or TGT 292.3 (HEAD IG Prestige MP mold).
Novak Djokovic's Actual Racquet – Is it worth it?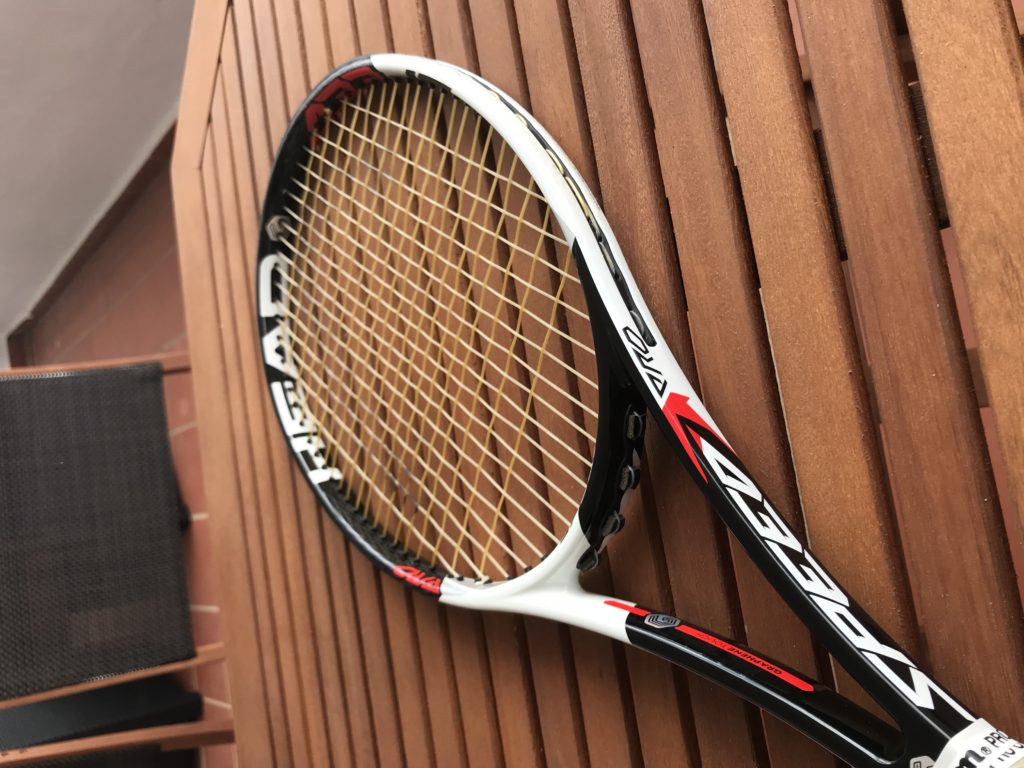 The million dollar (well not really, but it is expensive) question is if buying a PT113B (if you can find one) is really worth it. Well, if HEAD doesn't send this to you for free, meaning you are a very accomplished player, it probably isn't. It is a fantastic feeling frame, but there are other 95 sq inch, flexible racquets out there that are cheaper. I am a big fan of the mold, because it has a distinct flex, but it is still more even in my opinion than the PT57A, which makes the sweet spot slightly bigger. However, I am not sure I play better tennis with this racquet than with the slightly stiffer Radical Tours. My guess would be: probably not. And if I wanted a more flexible 95 sq inch racquets here are some cheaper options:
So unless you are a collector or a racquet purist of the most specific kind, I would say your tennis will be fine also without the PT113B. But I am for sure glad I got to try one, because it was a really nice experience for a tennis nerd.
Novak Djokovic's Actual Racquet – Video
The footage from this play-test is coming soon!
Talking about tennis nerds. There are still some t-shirts left if you feel like donating 25 euro or more for the life of this humble website.