Alexei Popyrin has had a good year and moved inside the top 100. Last week I played with Alexei Popyrin's racquet, the legendary PT57A2.
I had the fortune to test Alexei Popyrin's racquet thanks to my friend Nikki Roenn in Marbella, Spain. Nikki runs Unstrung Customs and owns quite a few pro stock racquets and top player racquets such as Andy Murray's racquet, Grigor Dimitrov's racquet, and Novak Djokovic's racquet.
Alexei Popyrin's racquet is a so-called HEAD PT57A2, this is the pro stock code for the 16×19 string pattern version of the legendary HEAD Pro Tour 630. This is a very rare and difficult racquet to find on the pro stock or second-hand market and after playing with it for a couple of sessions, I can see why.
It is a 25-year-old racquet but still powerful…How?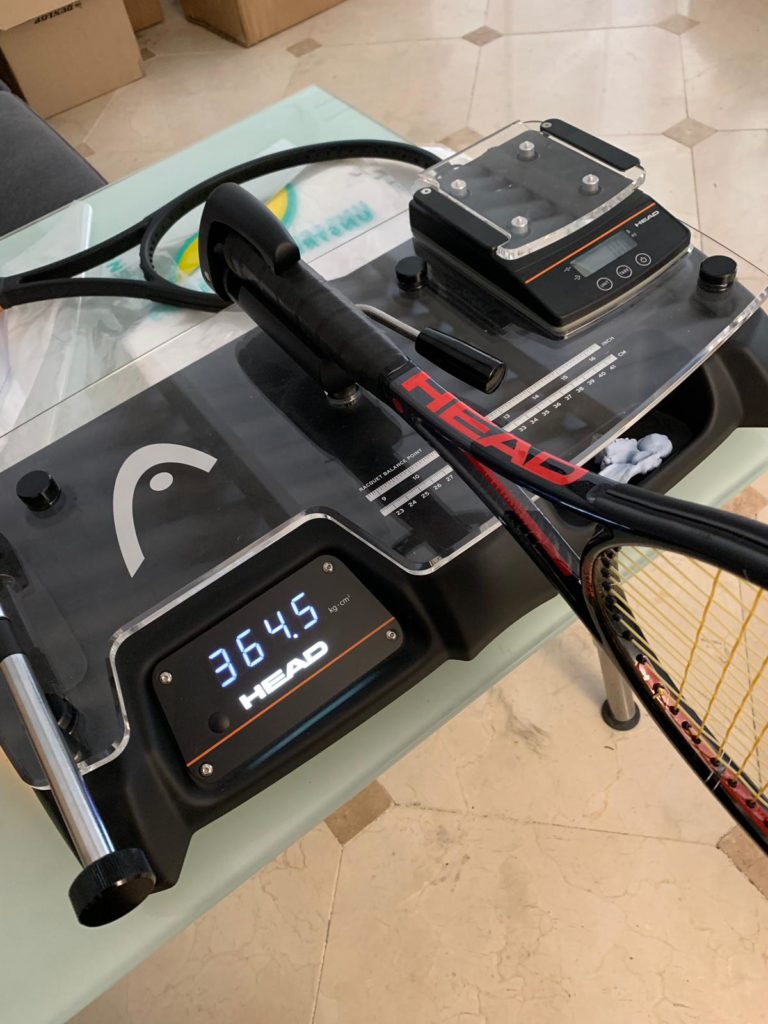 This was the most powerful PT57A I have ever played with. It gave me a lot of pop on serves and groundstrokes and I needed to add some extra spin to my shots to make sure I controlled the ball. This is usually not the case with the PT57A or HEAD Pro Tour, but the answer is in the specs of the Popyrin's racquet.
Popyrin's racquet (PT57A2) strung specs:
Head size: 95 sq in / 625 sq cm (HEAD used to list it as 98)
Length: 27 in / 68.6 cm
Weight: 331 grams /11.7 ounces
Balance: 33 cm (4 pts head-light
Beamwidth: 20 mm throughout
String pattern: 16×19
Stiffness rating: sub-60 RA
Swing weight: 364.5(!)
Popyrin strings his racquet with Luxilon 4G
strung at 24 kg.
Playing with the PT57A2 and enjoying it…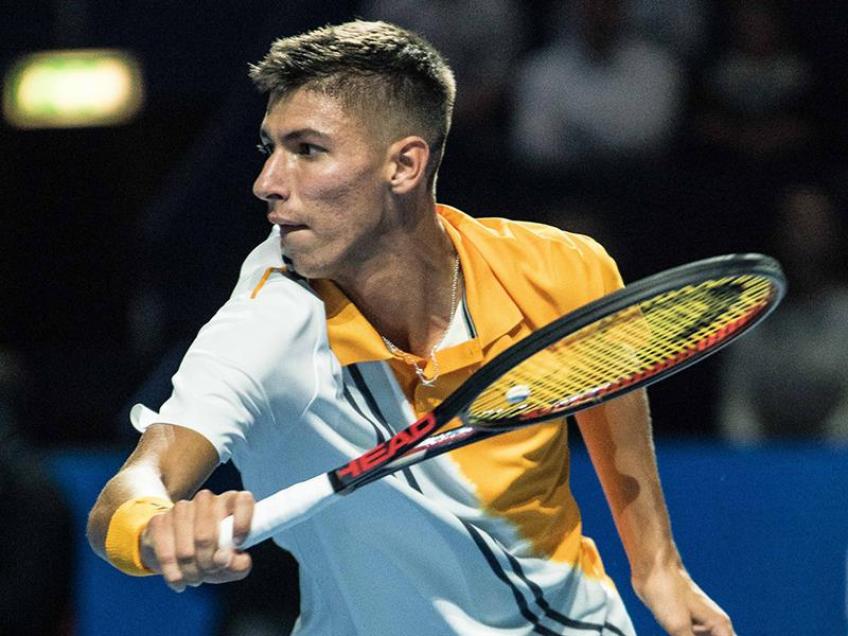 I had a great time with the Alexei Popyrin's PT57A2. The racquet swung pretty fast thanks to its thin beam and polarized setup (silicone in the handle and plenty of lead tape at 12 o'clock) and I got plenty of power due to the high swing weight. The feel and touch with any PT57A are pretty much glorious, but I really appreciated the power and spin I got from this racquet. If I had plenty of cash to spend on my own racquets, I would definitely consider using this as a go-to-weapon. I loved it on serve, the slice and felt like it played great also from the back of the court. Simply a very versatile and absolutely beautiful frame.
I have used plenty of different HEAD Pro Tour and PT57A setups before, but never something that played this good. This just goes to show that if you find the right spec for this 25-year-old racquet mold, it still holds up in today's game!
Just ask Andy Murray, who was nice enough to comment on my Instagram account a while back.

Here is a video of me playing with Alexei Popyrin's racquet
What do you think of the PT57A, aka HEAD Pro Tour 630/280?