I have been playing with Novak Djokovic's racquet and I wanted to give you my impressions on how it plays and how it differs from his old racquet setup. In 2018 Novak made some significant changes to his racquet setup and they seem to have worked well for him.
Why are tennis nerds so obsessed with pro player specs? Well, I think it is mainly curiosity of what a certain player uses to maximize his game. It should be obvious to most people that using Novak's racquet is not going to turn you into a better player. A racquet is a personal thing and what Djokovic uses is not necessarily going to work for anyone else. I have been playing with Novak Djokovic's racquet and hope I can give you some insight into why he uses it.
As many of you know, what a professional player uses and what he endorses are often separate things. Since pro player racquet specs are usually heavy to swing and difficult to use, it does not make much sense for the manufacturer to sell that racquet to recreational players. So instead they try to create new racquets that are easier to use, offer some innovation and are in the same paint job as your favourite player. The HEAD Graphene 360 Speed Pro that Djokovic endorses is, for example, a much easier racquet to use than what he actually plays with. Playing with Novak Djokovic's racquet makes me realize that I personally play far better tennis with the retail racquet than the pro stock racquet made for Novak.
Playing with Novak Djokovic's Racquet – What is it?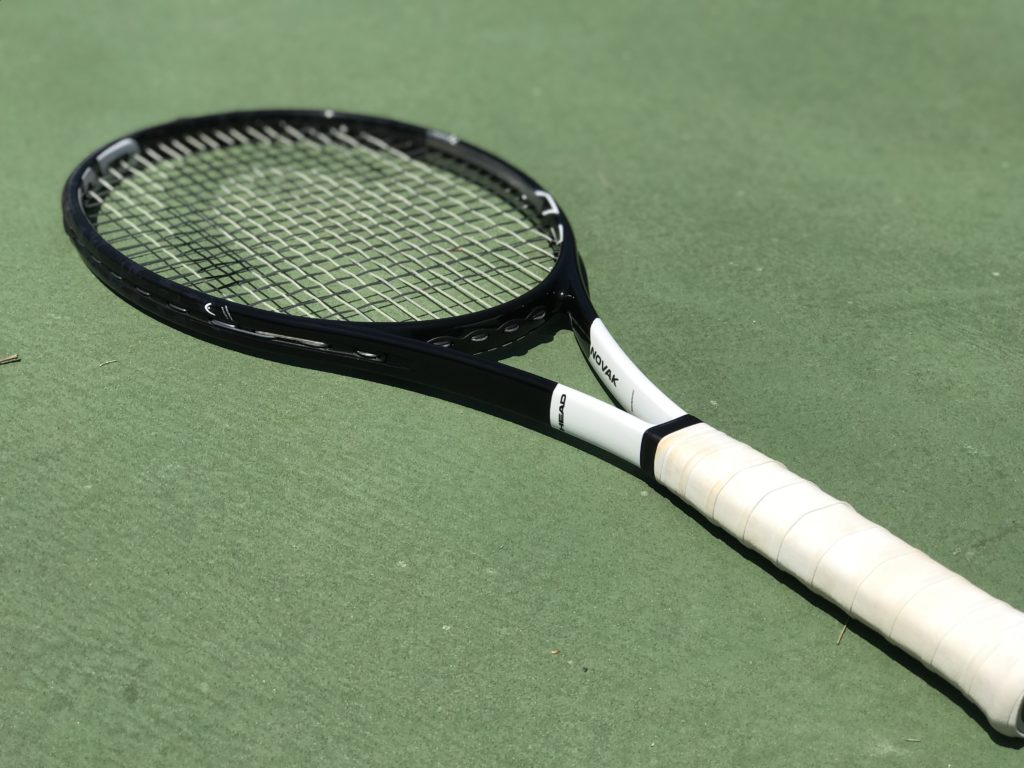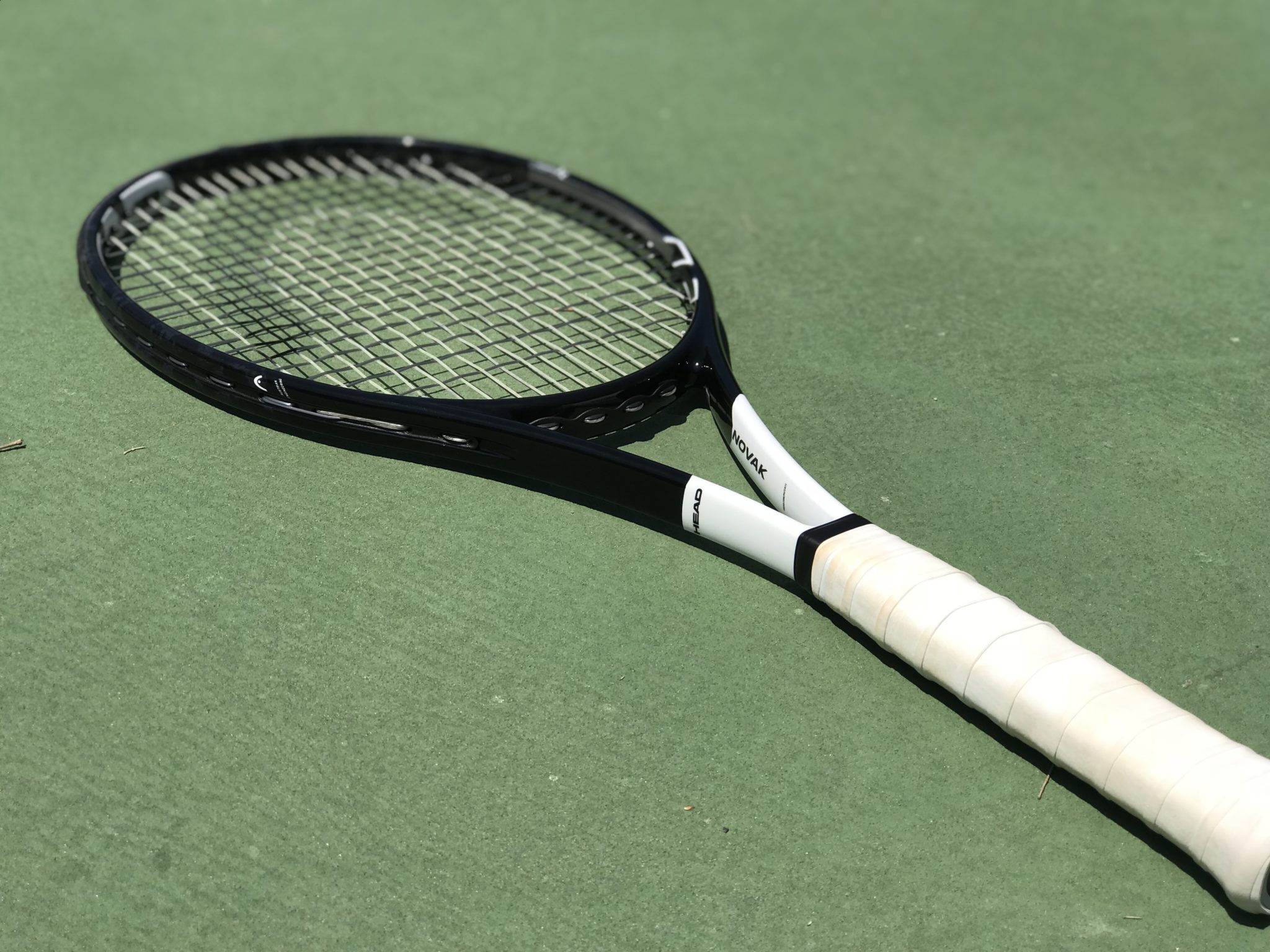 As I have written on this website before, Novak Djokovic uses a pro stock racquet mold called PT113B. This is based on a mold of the Ti/iRadical HEAD racquet that came out in the early part of this millennium. However, I think the feel is very close to another pro stock racquet, the Wilson H22 that Novak used to use before he changed brands back to HEAD. The racquet is a stable, yet flexible frame that offers good precision, decent power, and a smallish sweet spot.
In 2018 Novak worked together with Andre Agassi as he returned from his elbow injury and together they went to see Agassi's old racquet guru, Roman Prokes, in New York. Their mission was to tweak Djokovic's racquet together with HEAD to give him a bit more power and spin in an easier-to-use frame. There is a very interesting podcast interview with Prokes and Greg Shapiro that talks about the changes they worked on here.
Novak's old specs used to be really heavy with a swing weight of 370. He needs a high swing weight for his game style where he covers the baseline and ends up blocking back a lot of heavy shots. He also needs pinpoint precision to be able to turn defense into attack quickly. But with his elbow issues, he wanted to reduce the swing weight. As the game gets faster every year, swing weights are going down. You will not see many 370 swing weights as the game progresses, but more in the 335-350 range.
Playing with Novak Djokovic's Racquet – The specs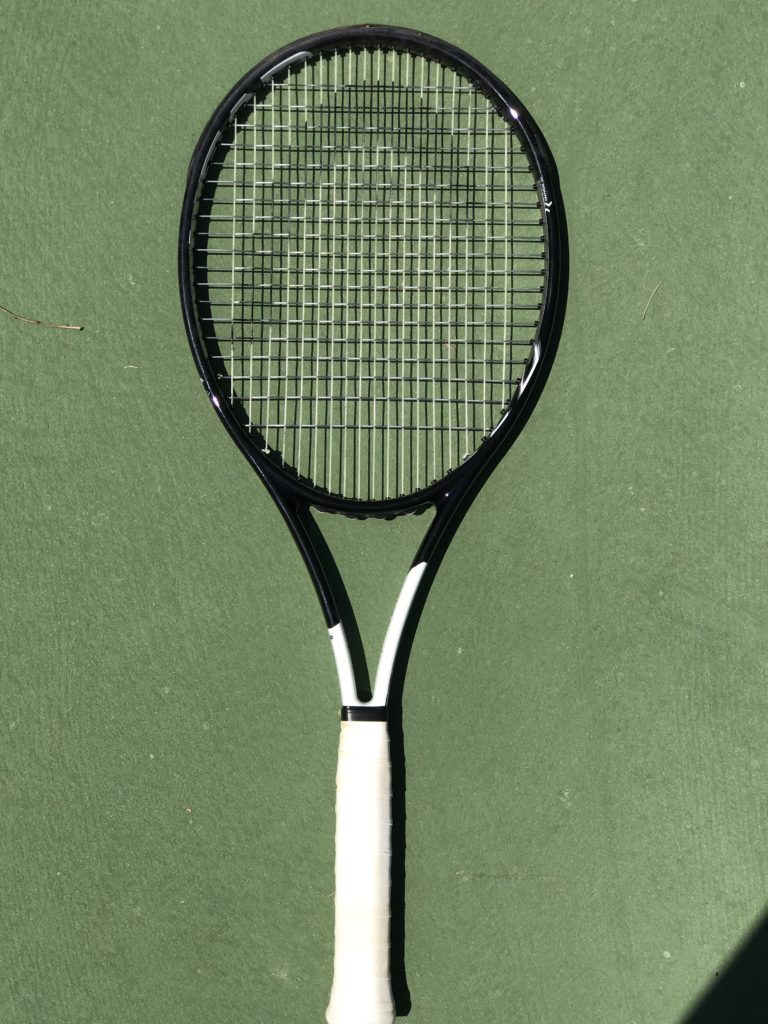 Together with Roman Prokes, they reduced the amount of lead tape on the racquet which cut six grams in weight from 359 to 353 grams. The balance went down from 32,8 to 32,4 cm and they extended the length slightly to keep the swing weight high, but not too high. Novak's racquet is just slightly longer than standard length. The biggest change they did was to change the drill pattern from 18×20 to 18×19. The idea was to give Novak easier access to spin without losing too much control from the ultra-tight 18×20.
Here are the strung specs of Novak's new racquet setup that  I managed to take down:
Head size: 95 sq inches
Length: 27.10 inches
Weight: 353 grams
Balance: 32,4 cm balance
Swing weight: 360
String pattern: 18×19
Novak uses the classic HEAD rectangular grip (pallet TK57), grip size 3, HEAD Finest Calfskin leather grip and two overgrips (one overlapped) which makes the grip closer to a 4. He strings his racquets with natural gut in the mains at 27-28 kg and Alu Power Rough
16L at 26-27 kg (one kg less than the natural gut) depending on the conditions. This is quite a high tension these days and gives him an ultra-controlled response.
Playing with Novak Djokovic's Racquet – How does it play?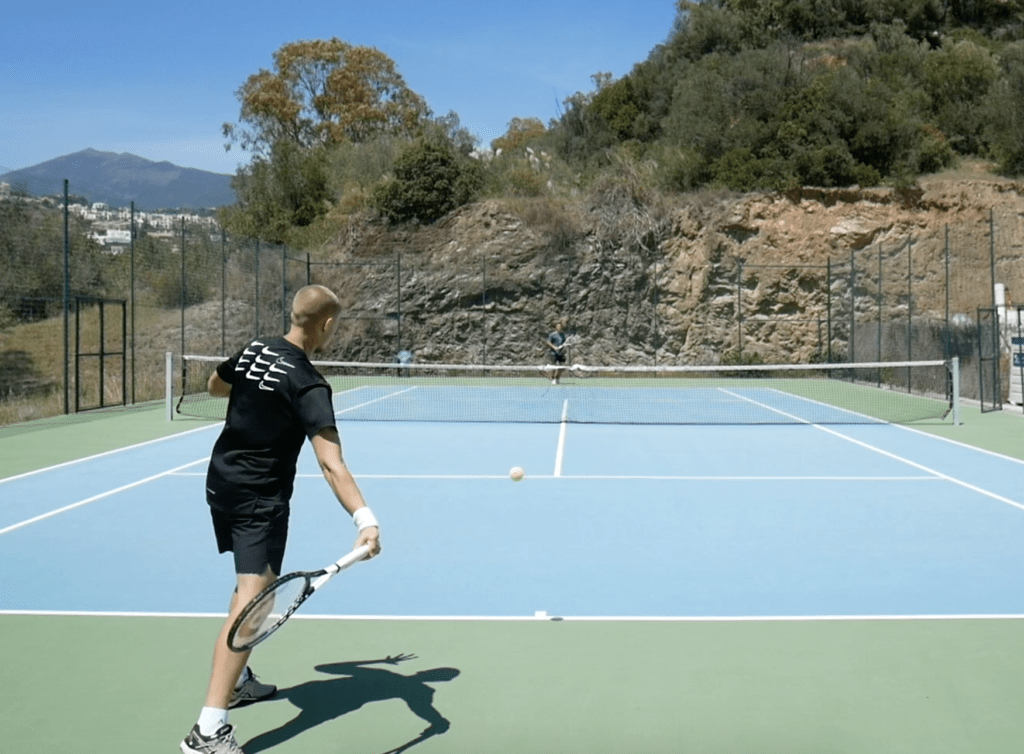 I have played with both of Novak's racquet setups, the old 18×20 and the new 18×19 with less weight and a slightly extended length. I did find that the new setup was easier to use. The racquet was definitely more manoeuvrable and I liked the 18×19 pattern a lot. I like heavy, 18×20 pattern racquets, but I could see why 18×19 would be a logical evolution of that string pattern. The racquet is heavy and stable and offers great control and comfort. With Novak's string setup it was not easy to generate power unless you have something close to his technique, but I could see how better players would really like this setup.
During the play-test, I mainly struggled with Novak's grip shape and size. I normally prefer the TK82S grip pallet in L3 and a TK57 grip pallet in L4 was definitely difficult to adjust to. I did do my best, but it is quite clear that I play better tennis with the racquet Novak endorses than the racquet he actually uses. Still, it was a fun experience and I can see why he uses this setup as he is looking for a high twist weight to play balls on the rise and maximum control to be able to put them within a centimeter of where he wants them to be.
Sadly, I am not Novak when it comes to my tennis ability so I need a bit more forgiveness from my tennis racquet and I would think most people are the same. What do you think? Do you think you would play well with Novak's racquet specs? Please comment below.
Playing with Novak Djokovic's Racquet – Video review
***
Do you like Tennisnerd? Please also follow and share our other channels. Every like, share and follow is deeply appreciated! You can now also become a Tennisnerd patron and receive unique content and reviews before everyone else!

Patreon – Support and get VIP content
YouTube – In-depth video reviews and vlog
Instagram – Racquets, racquets, racquets
Twitter
Facebook Page – New content daily
Facebook Group – Join the discussion with other tennis nerds
Amazon Influencer
About tennis racquets
All racquet reviews
Here is a great racquet buying guide to get you started.
What tennis racquet should I buy?
Top tennis racquets to buy right now
The Gear of the Year 2018
The Gear of the Year 2017
The Gear of the Year 2016
Tennis racquets for juniors
Tennis racquets for kids