Simone Bolelli is a flashy Italian player with excellent technique. He plays amazing tennis when he is in good form, but struggles to maintain a consistently high level. But what is Simone Bolelli's tennis racquet?
Simone Bolelli endorses the Babolat Pure Aero VS Tour
but probably uses a previous (quite popular among ATP pros) Aero Storm mold, not sure one which however. Bolelli has been known to switch racquets quite a bit, and before the Aero Storm he used the Babolat Aero Pro Drive GT 2013 (the same model as Benoit Paire and Adrian Mannarino). He strings his racquets up with Babolat RPM Blast 1.30
 at 25 kg. Bolelli is also endorsed by Italian apparel company Hydrogen, who most famously sponsors Fabio Fognini, but also Nikoloz Bashilashvili.
Bolelli is currently ranked at #146 in the world, but have been as high as #36. The way he fought against Rafael Nadal in the French Open 2nd round is a testament to the fact that the talent for greater things is there. But tennis is an ultra-competitive sport and you need to be close to  your peak level as often as possible to achieve relatively consistent results.
Simone Bolelli's Tennis Racquet – Pics and specs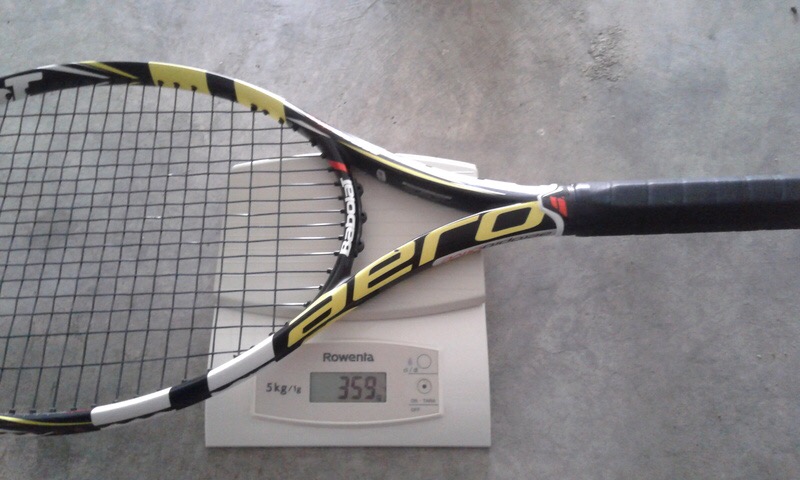 Bolleli used to play with the Babolat Aero Pro Drive GT with silicone in the handle and lead tape
under the grommets bringing it up to 359 grams strung with a balance of 32 cm. I do not know the swing weight, but with those kind of specs it is pretty high. I would guess he is using something similar for his Babolat Aero Storm racquet.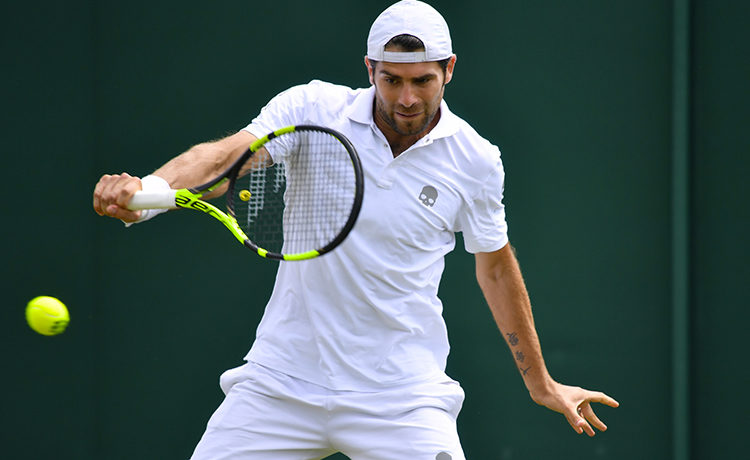 One poster on Stringforum ("derwelt") is/was actually selling Bolelli's frames as seen in the pictures above. It is not rare to find pro player racquets on forums or *Bay since the racquets are pretty much "useless" to them once the manufacturer has introduced a new paint job that they are obliged to play with. So if you are curious to try a pro stock racquet, or the actual racquet of one of your tennis heroes, it is possible. Keep in mind you often need to pay a bit more compared to a new retail racquet, but the way racquet prices are going these days (UP!) it might be worth considering. However, pro stock racquets will not magically make you play better tennis…
What do you think of Bolelli's mighty spec? Have you used a pro stock racquet and how would you compare it to your retail racquet experience? Please comment below!