One of the most anticipated racquet launches in 2019 is the new Babolat Pure Strike. The Pure Strike Team and 100 have already been revealed and my good tennis friend and racquet nerd Henrik Wallensten has reviewed one of them. Here is his Babolat Pure Strike 100 2019 Racquet Review.
As most of you could see during the French Open, Austrian Dominic Thiem was using a new paint on his Pure Strike racquet and a differently shaped top-bumper. About the same time, Babolat was releasing the new Strike-series with some new, hot graphics. But, does it play any different compared to the old version? Well, the only way to find out is to try it on the court! We got a chance to try the first version that is available for a test, so here is my Babolat Pure Strike 100 2019 Racquet Review.
In the current era of racquet-releases, the 100 square-inch head shape is facing hard competition. It mainly comes from Wilson with the Clash 100/100 tour and HEAD with their new racquet line (the name will be revealed mid-July, my Prototype review of this line can be found here – JE).  The Pure Strike is not most known for its 100 sq inch version, but more so of the 98 version with 16/19 and 18/20 string pattern and these versions will be available for a test later this summer. (Dominic Thiem is using a 98 sq inch Pure Strike with 18×20 string pattern – JE)
Babolat Pure Strike 100 2019 Racquet Review – Specs and tech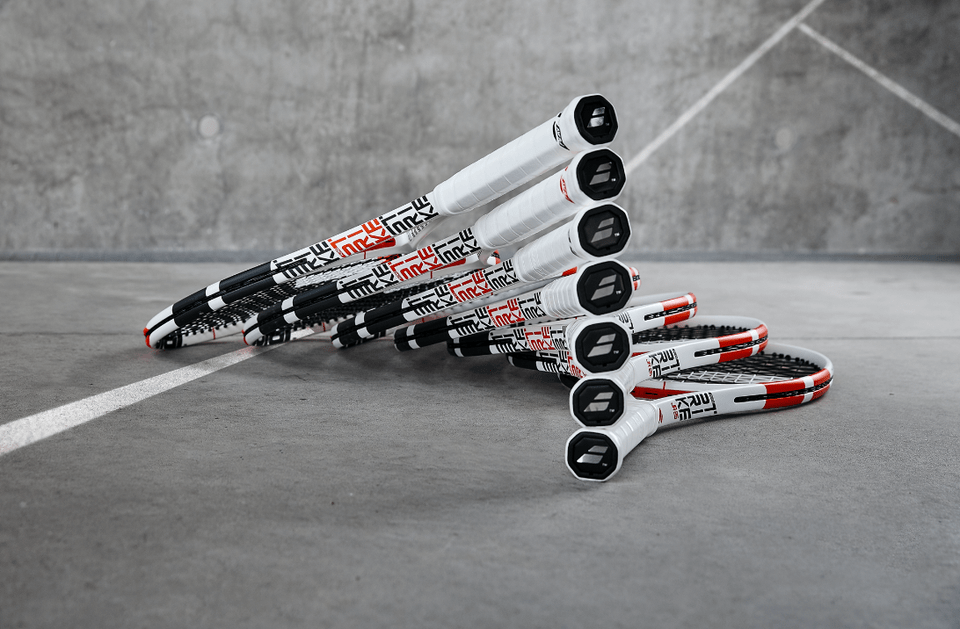 The Pure Strike 100 has a 21/23/21 mm beam and an open and aggressive 16/19 string pattern. It has a 300-gram weight and a 320 mm balance. I feel that the grip shape on the Strike is a little bit different in feel compared to for example the Pure Aero. Strike almost has a little bit of the old Head TK57/TK82 rectangular shape and the Pure Aero has a rounded shape that is more like the shape that generally is to be found on Prince/Wilson frames. The handle is also pretty short on the Strike so you have to wrap the overgrip up and over the handle to cover both hands.
I first strung the frame with RPM Blast at 20 kilos and the first shots with the racquet were very solid and comfortable but also hard to control. The stiff RA of 72 gives this frame a huge portion of power and spin so it must be strung much tighter. When I use the Wilson Clash 100 Tour, a 20-kilo string job works very well, but in the new Pure Strike I would not go below 23 kilos to get the feel and control I would need. Second string job was 23 kilos and that was just perfect!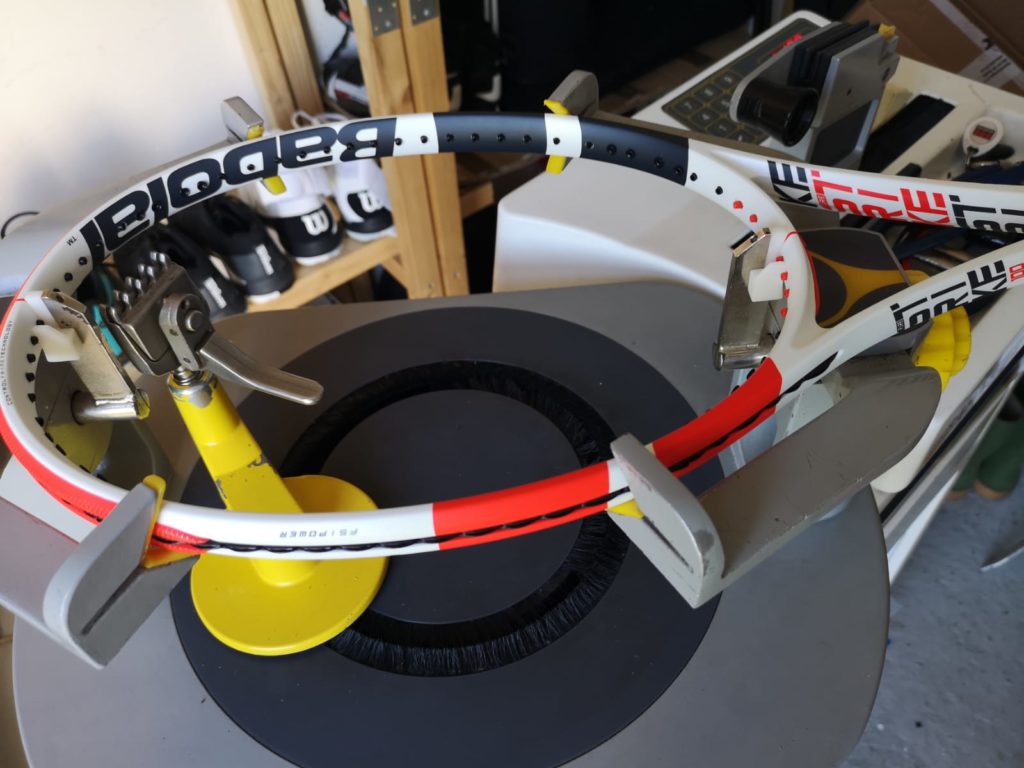 A stiffness rating of 72 in a fairly thin frame would probably scare away a lot of players but I don't know how Babolat has succeeded to make such a stiff frame as comfortable as they have. There is absolutely no discomfort whatsoever. A very solid feel all over the hitting surface.
Babolat Pure Strike 100 2019 Racquet Review – How does it play?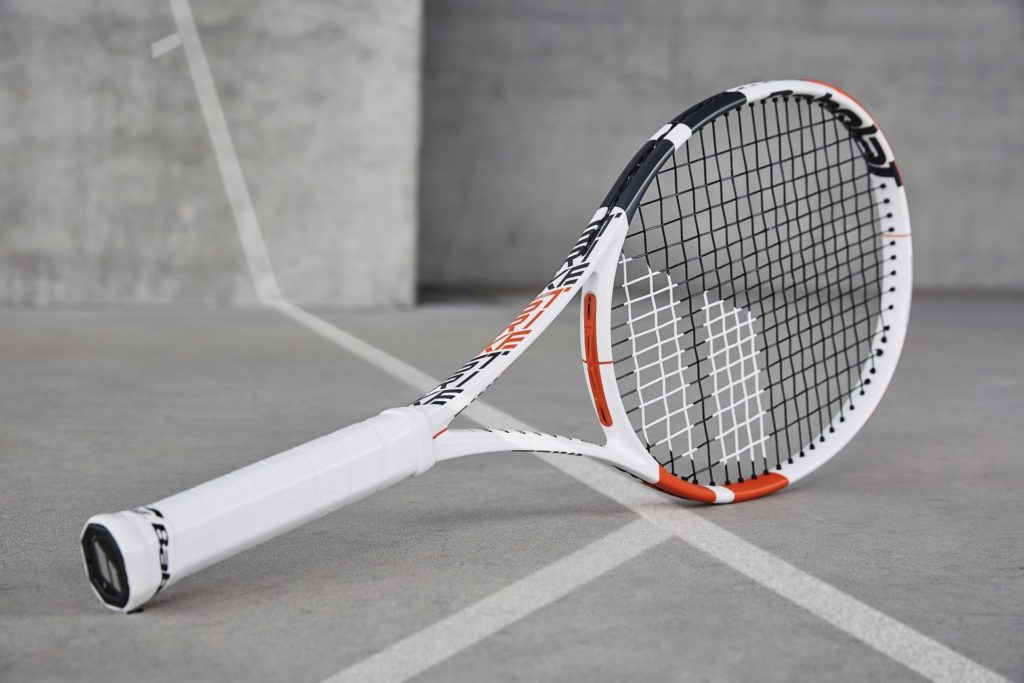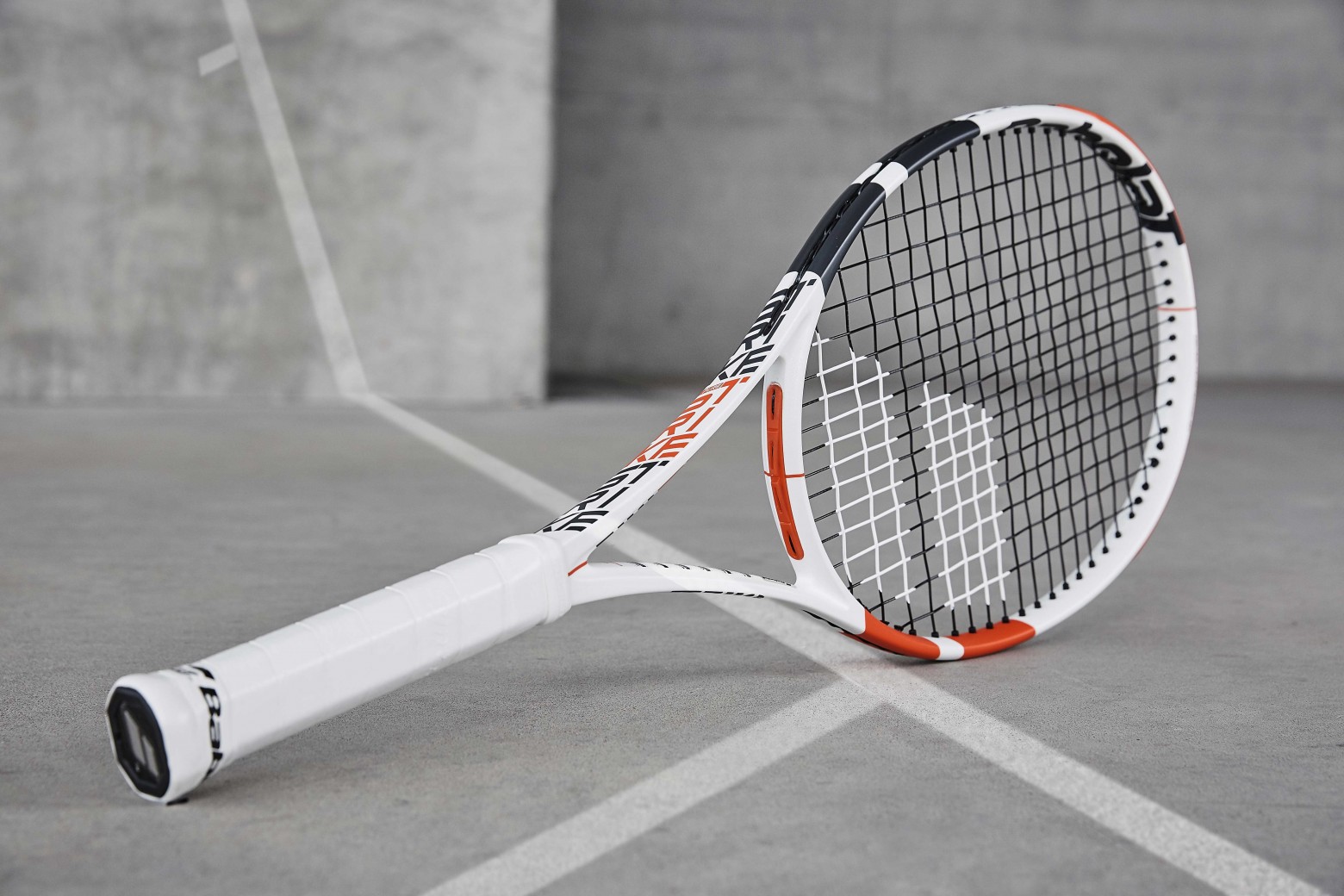 One thing to consider, if you feel like you don't have enough control in a Pure Drive or Pure Aero – give the Strike 100 a go! It gives almost the same power and spin as these two frames but in a more controlled package. The racquet is very easy to use and the sweet spot is generous so weaker players with shorter, compact strokes will have a good result with this frame.
The hitting-partner I played with when testing the new Strike 100 is using the 2017 Strike 98 and he was totally blown away when he got the chance to try the 2019 Strike 100. He instantly said it felt much more solid than the 98 2017 version and asked when he could buy this frame (in August – JE).
"A totally new world" was his exact words on the new Pure Strike 100 and it will be REALLY interesting to try the 98 version. When Babolat was giving out the Project One 7 frames I got one that I later customized with lead, leather, and silicone and that played beautifully. The semi-harsh feel of 2017 Pure Strike was gone with the dampening feel of silicone, but I presume the 2019 version of the 98 will feel much more solid when judging by the feel of the 100 version.
Tennis nerds have a lot of fun racquets to try this summer!
If you buy a racquet from our friends at All Things Tennis, you will get 5% off and a free string upgrade if you use the code: TENNISNERD at checkout.
Pics: Babolat
Thanks Henrik for the review! There sure are a lot of interesting racquets coming out this year. Are you interested to try the new Pure Strike? I hope I will get my demo in a week or two. It is yet another racquet that got lost on its way to Malta…