I have been trying several extended-length racquets recently, so-called longbodies. The new Pure Aero VS, Yonex Ezone 98, HEAD Gravity MP.
Big thanks to longbodies.com for providing the racquets for this test. Longbodies.com sell only extended-length racquets. 27.25 or 27.5 inches to be exact. So what does the added length do? Let us look at some pros and cons of XL racquets.
Pros and cons of extended racquets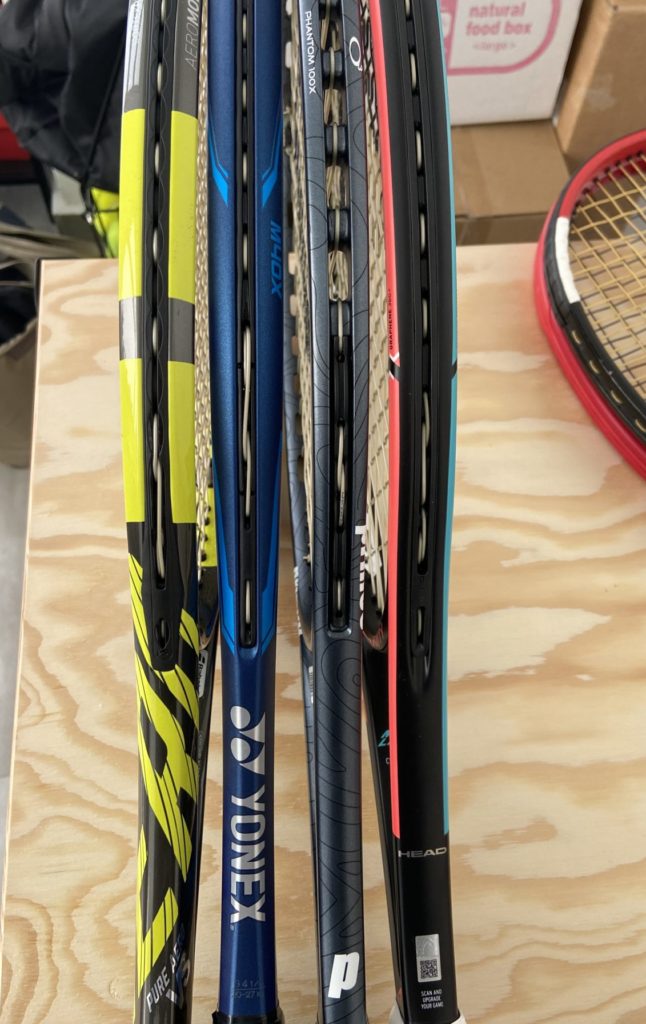 There are of course both benefits and downsides to playing with an extended racquet. Some pros do, most don't. A few that do: Kei Nishikori, Diego Schwartzman, Pablo Cuevas, Gilles Simon. And on the women's side: Serena Williams, Elina Svitolina.
Extended lengths mainly come in three different lengths: 27.25 inches, 27.5 inches, and 28 inches. The longer the racquet, the higher the swing weight and the better the reach.
Benefits of XL racquets:
Higher swing weight means better stability and more power (plow-through)
Higher contact point on serves – more power
Slightly better reach
Downsides of XL racquets:
Less arm-friendly than regular length racquets
Heavier to swing
Less maneuverable
This is why an extended length racquet can benefit a flat and hard hitter like Serena Williams. A longbody can also benefit a shorter player to get more power on serve. Diego Schwartzman is a good example. But the fact is that most pros use regular length frames. Perhaps due to the manoeuvrability, perhaps because they never tried a longbody.
Which XL racquet did I like best?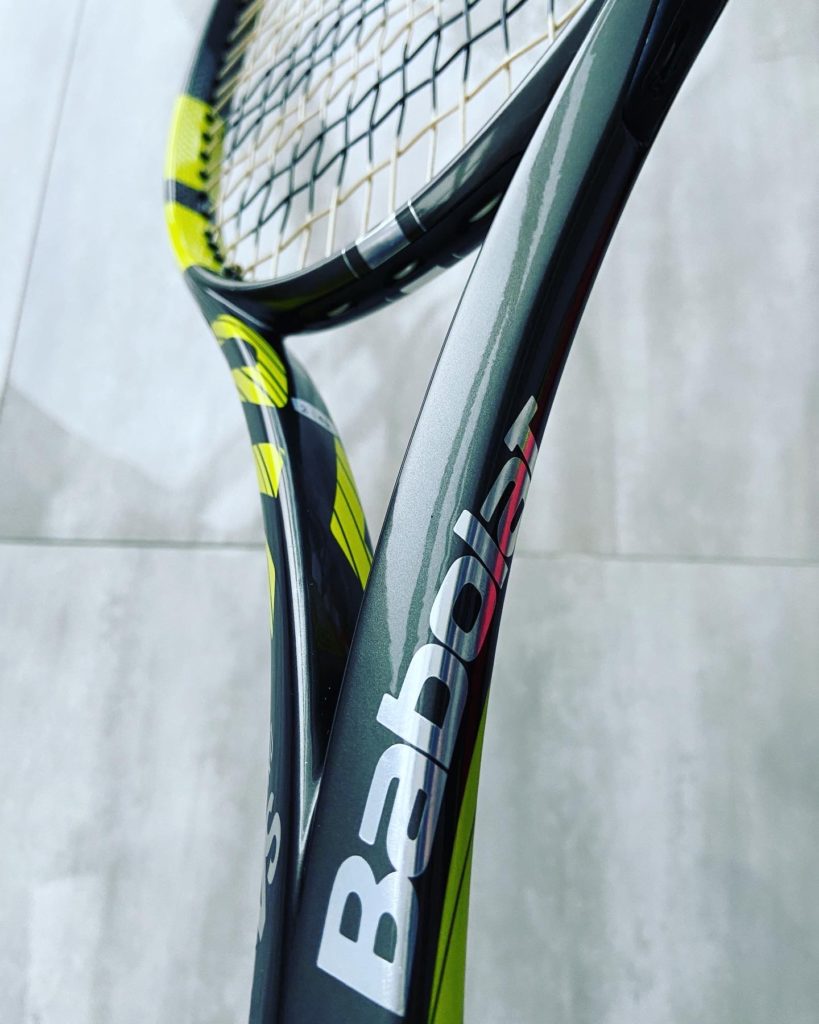 All the test racquets from longbodies.com had been extended by Ring&Roll and strung with HEAD Lynx Tour @24 kg / 53 lbs. Extending a racquet is not easy and it is usually recommended to go to a professional customiser or buy one that is extended from the start. There is a so-called XTP butt cap you can buy, and it does not take as much work to install, but it protrudes a bit and adds a build-up to the grip, which is not exactly the same as getting a professional to do it.
I really enjoyed playing with these four racquets and I want to comment on them a bit.
Babolat Pure Aero VS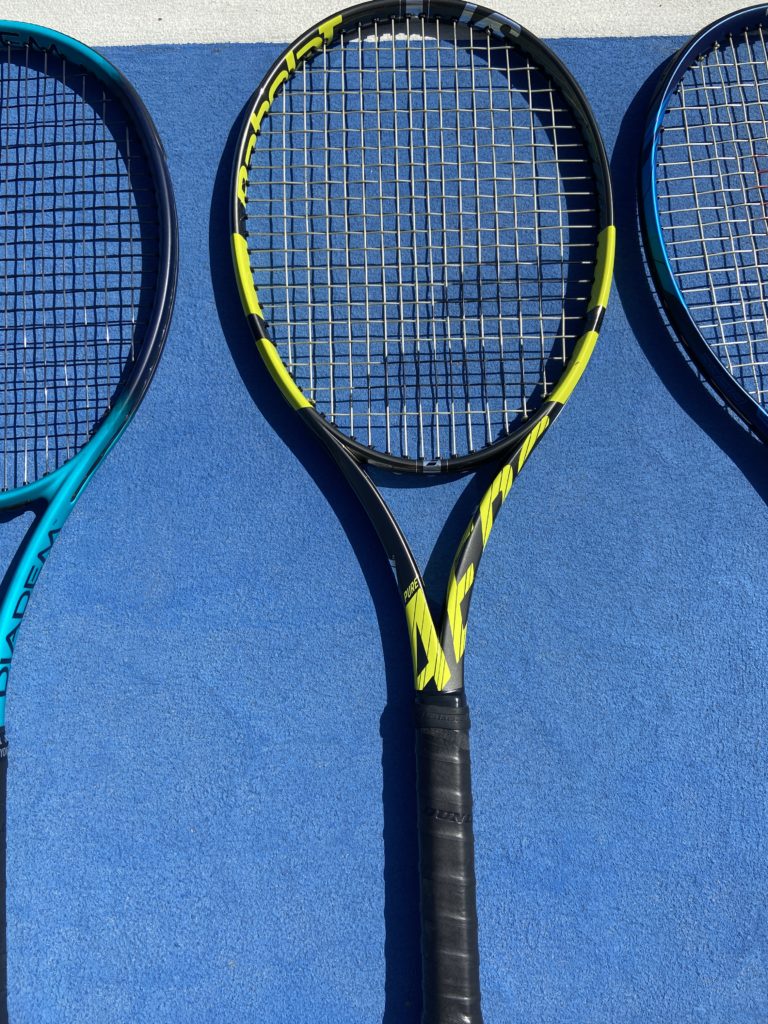 This is the only racquet I have not yet tested in normal length. A lot of people are curious about the update to this, more controlled Aero. This was actually my favorite racquet of the bunch. Stable, yet fast and very spin-friendly. All the extended frames handled flatter shots well, that really seems to be a benefit of an extended racquet. But the Pure Aero also allowed me to put plenty of spin on my shots. It was relatively manoeuvrable for the swing weight and fun to play with.
Unstrung specs: 300g, 32,5 cm balance, 305 swing weight
Strung specs: 319g, 33,6 cm, 340 SW
It is a stiff racquet and I did notice some tenderness in my wrist and elbow after using it. But this racquet should be pretty stiff and a full bed of poly will not be your arm's best friend.
My comments around the normal length version would be that it is likely a bit too unstable in stock form, since this XL version was just stable enough, but could still have used some lead tape. It might suffer from some of the issues that plagued the Pure Drive VS. I will need to test the normal length version to know for sure though.
Yonex Ezone 98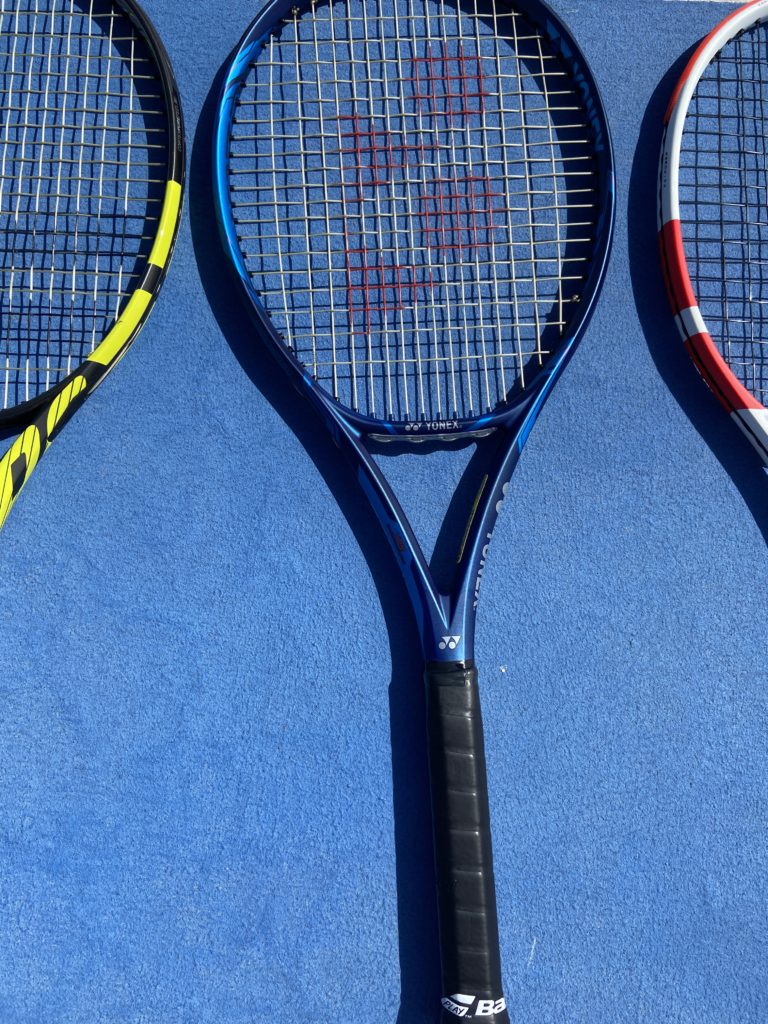 Since I have played with the standard version of the Ezone 98, it was possible to compare regular length vs XL length. Here the extended length gave the racquet a clear boost in plow-through and power. It was a bit more sluggish than the regular version for sure (the swing weight is 20 pts higher!), so if you hit with a lot of topspin and wrist action – the XL version is more cumbersome for sure.
Still a big weapon on serve and flatter shots. It also struck me as a little more gentle on the arm than the Pure Aero VS.
Unstrung specs: 303g, 300 swing weight, 32,5 cm balance
Strung specs: 322g, 33.5 cm, 343 SW
HEAD Gravity MP Lite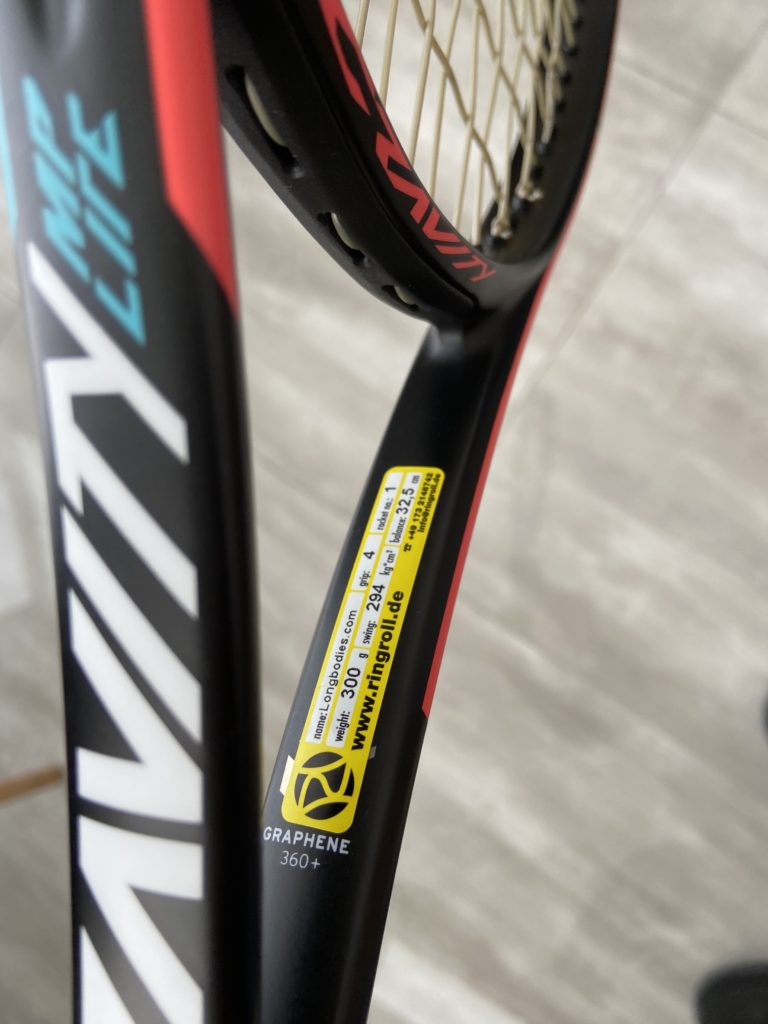 I am a big fan of the Gravity MP and was very curious about how it would play in XL length. The reason Ring&Roll used an MP Lite was that the swing weight would be too high on a regular Gravity MP.
I liked this racquet a lot too. It was the best feeling racquet of the bunch, closely followed by the Prince. I think it also offered the highest stability thanks to the head shape and size. I think the MP Gravity Lite is the most logical frame to offer in extended length. It almost feels like the racquet was intended to be used like this.
Unstrung specs: 300g, 294 swing weight, 32,5 cm balance
Strung specs: 320g, 33,5 cm, 334.5 SW
Prince Phantom 100X O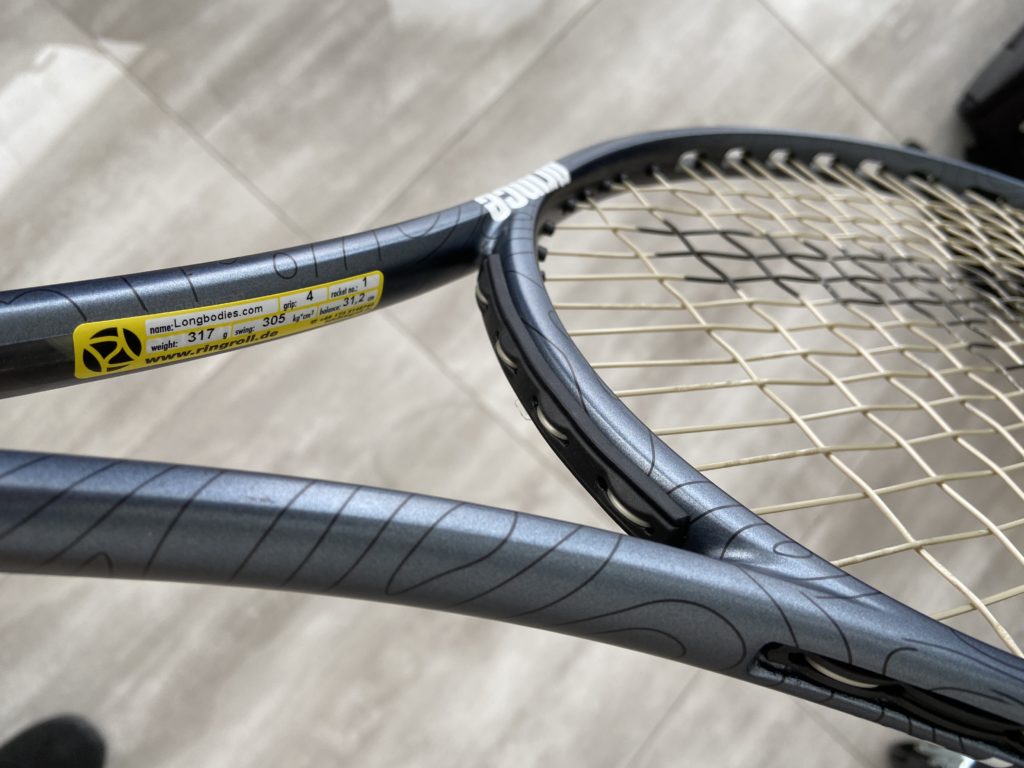 Racquets with o-ports are a bit of an acquired taste. I was never a huge fan of them, to be honest as they tend to be very muted and lack a bit of stability. The big plus with o-ports is that they are extremely comfortable.
The Phantom 100X O in extended length is more stable than most O-port racquets, but it still lacks plow-through and stability compared to the other racquets in the play-test. The feel was great and I could place the ball on a dime. There were no issues with comfort either, but still I craved a bit more power from an XL racquet and at the highest weight range of the bunch.
Unstrung specs: 317g, 31,2 cm balance, 305 swing weight
Strung specs: 336g, 32.2 cm, 343.5 SW
Summary
I really enjoyed play-testing these XL racquets. It was very interesting to compare them with the same string and customisation done to them. I also got a lot from comparing an XL version of Ezone 98, Gravity MP and Phantom 100X O to the regular length versions.
I never thought of committing to an XL racquet, but this play-test made me seriously consider it. I am not a tall player who hits with massive power, so for my game, it actually makes sense in a way to use an XL frame. I am trying to increase my racquet head speed and topspin, so that is the main concern I have with the XL frames. They are more cumbersome to swing and it tends to feel more natural to flatten out my shots when playing with them. The only racquet from the bunch that I felt pretty fast through the air for an extended frame was the Pure Aero VS, but on the other hand that was also the least comfortable.
Now I am keen to hear your thoughts about extended racquets. Have you tried one? What are your thoughts?
Retail XL Racquets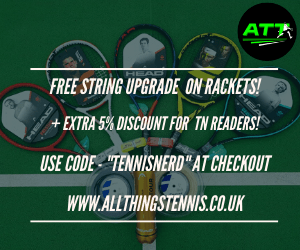 The links are to Amazon or our other affiliate All Things Tennis (get 5% off your purchase with the code TENNISNERD).