I have been testing a new string from HEAD called HEAD Experimental Tour. It will be released in January as "Lynx Tour" (as far as I know).
HEAD Experimental Tour is a champagne-colored string with a hexagonal profile. It plays with a nice blend of control and spin. Some players who have tested this string have called it quite soft and powerful, while I think it is more crisp and controlled – similar to a Luxilon 4G. But it often depends on what racquets you test a string with. I have been playing around with this string for a couple of months in racquets such as my HEAD LM Radical Tour, the HEAD Gravity Pro, and a Prestige.
Not a string for beginners…
If you like control-oriented, firm strings, I am pretty sure you will like the HEAD Experimental Tour. In a softer racquet, it firms up the string bed just enough and gives you a crisp, controlled and spin-friendly feel. In a stiffer string bed, for example in a tighter 18×20 string bed, I think it can get a bit stiff. I would then use it as a hybrid with a multifilament string such as HEAD Velocity MLT.
If you are a beginner or early intermediate player, my recommendation would not be to use a full bed of polyester (monofilament) strings at all but to look at hybrid options or a more control-oriented multifilament. But if you are an advanced player and you need a string to provide you with a nice, crisp feel, good control, and spin, HEAD Experimental Tour is as good as they get.
How it plays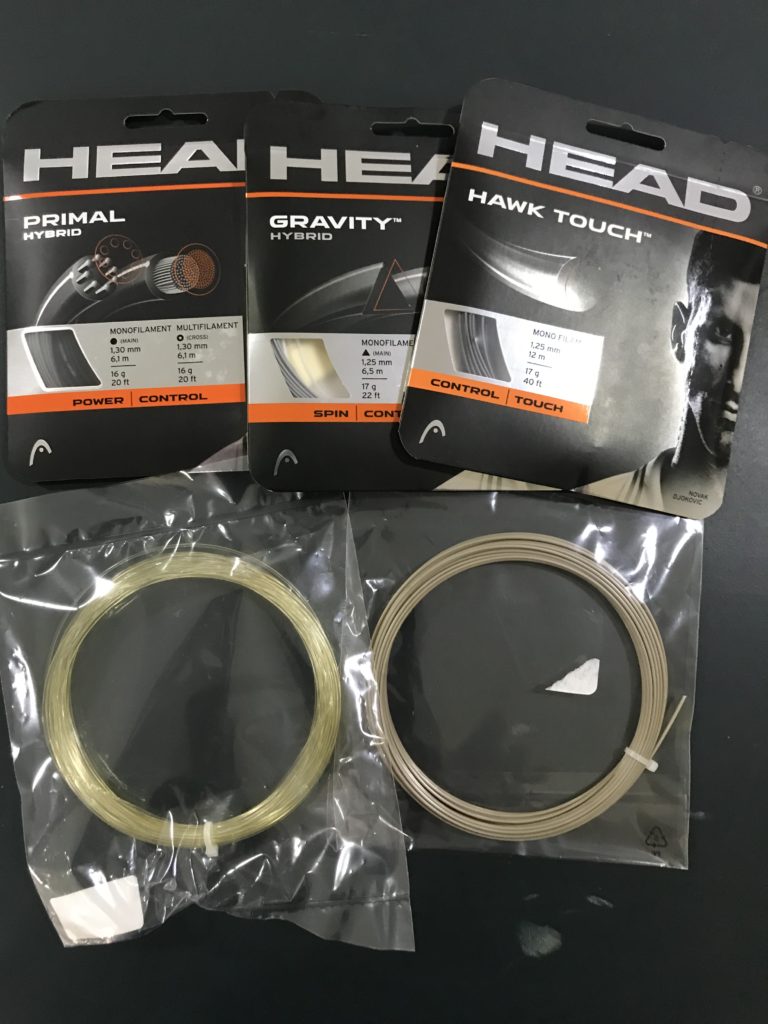 I like this string best in a full bed on a softer racquet such as the HEAD Gravity Tour or Pro (click the link for my review). I also used it in my heavily-leaded up Babolat Soft Drive and it played great. In a tighter string bed such as my 95 sq inch Radical Tour, I would go with a softer multifilament in the mains and the Experimental Tour in the crosses. Then you get a softer response, but still sufficient control and spin.
Due to my elbow and wrist issues, I am trying to avoid a full bed of poly (unless it is for testing purposes) and if you suffer from arm pain, I would much rather go with a full bed of HEAD Velocity MLT
(link to Amazon) than this string. But if you have no arm issues, you possess nice strokes and can hit with power – then you should definitely give the HEAD Experimental Tour a go. I really recommend this string for big hitters.
Have you tried the HEAD Experimental Tour? What did you think about it?