The Phantom series is Prince's most popular racquet series. Plush, controlled, and good-sized sweet spot. This is my Prince Phantom 97P Racquet Review.
The new release of Prince Phantom racquets includes 7 racquet models so there is plenty to choose from. One addition to the Phantom line this time around is the 97P. Based on the bestselling 93P, the 97P comes with 4 extra sq inches but retains many of the features from the midsize brother.  So how different is it? Well, you have to read this Prince Phantom 97P Racquet Review to find out.
As you might know, I love the Prince Phantom 93P (18×20) (click for my review). It is just such a fast-feeling racquet with a classical feel. Thanks to the round shape it also plays bigger than its head size, but I have often wondered what would happen if you increased it. Now I do not need to wonder anymore, because here is the 97P.
Specs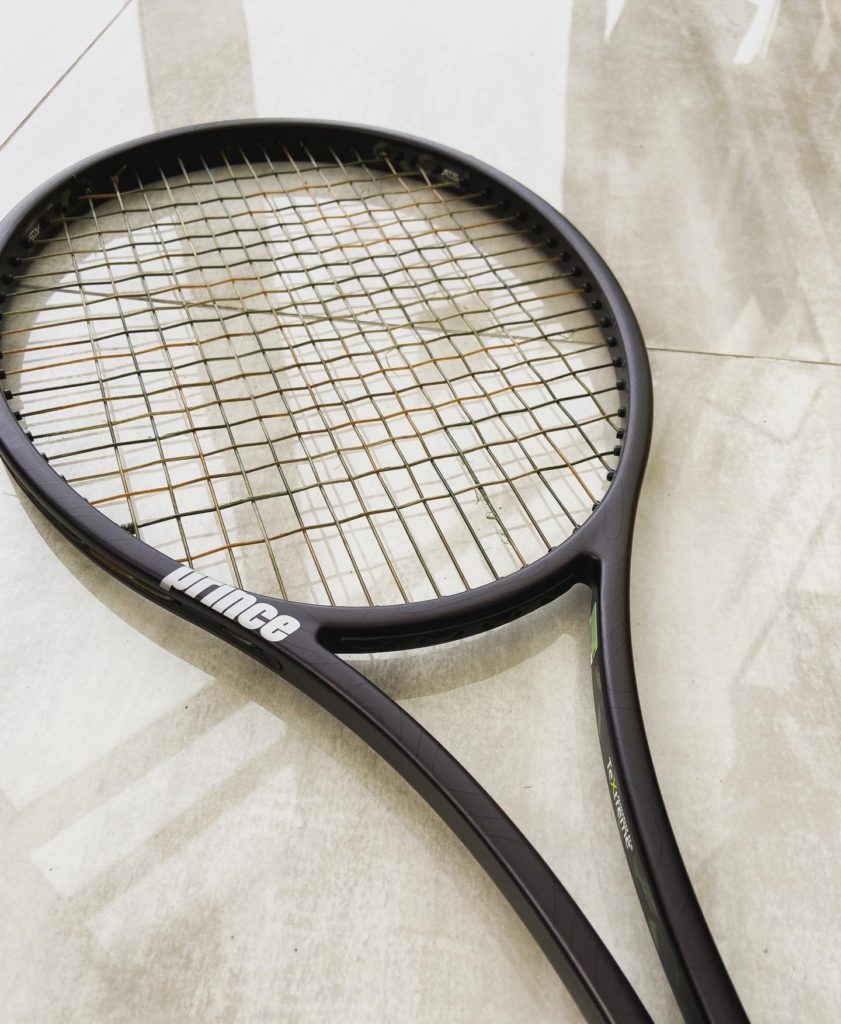 The Prince Phantom 97P is a bit lighter than the 93P. Reason: a larger head size does not need as much weight to play stable.
Unstrung specs:
Weight: 320g
Balance: 31 cm, 12.2 in
Swing weight: 295
Beamwidth: 20.5/19.5/16.5 mm (CTS)
String pattern: 16×18
String tension: 24 kg (+-2kg) or 53 lbs (+- 5lb)
Code: TC330A-97 7T5F
I tried it strung with a full bed of synthetic gut (prototype string) and strung with a hybrid of Babolat Xcel
1.30 in the mains @56 lbs and HEAD Lynx tour in the crosses @54 lbs
Strung specs with the hybrid setup:

Weight: 342 grams
Balance: 31.8 cm
Swing weight: 326
I think these are excellent specs for attacking players looking for control-oriented racquets.
Tech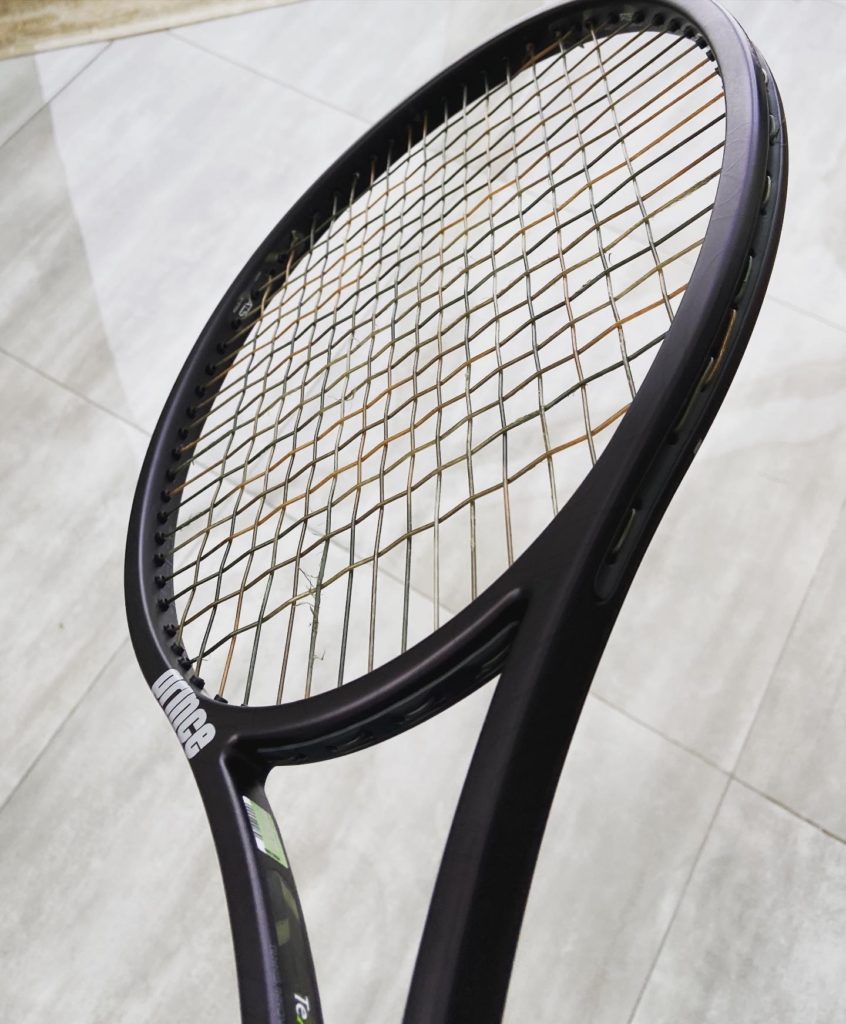 The Phantom series does not come loaded with tech lingo. Tech included:
Anti-Torque System in the shaft and at 10 and 2 o'clock in the head. This included both Textreme and Twaron to create a more stable racquet and to increase plow-through.
The CTS Beam is quite unique for Prince racquets. The beam is ultra-thin in the shaft (16.5 mm) and moves up to 20.5 mm in the head.
Ps. Racquet nerds will know Twaron from old-school HEAD classics like the HEAD Pro Tour 630. DS.
How does it play?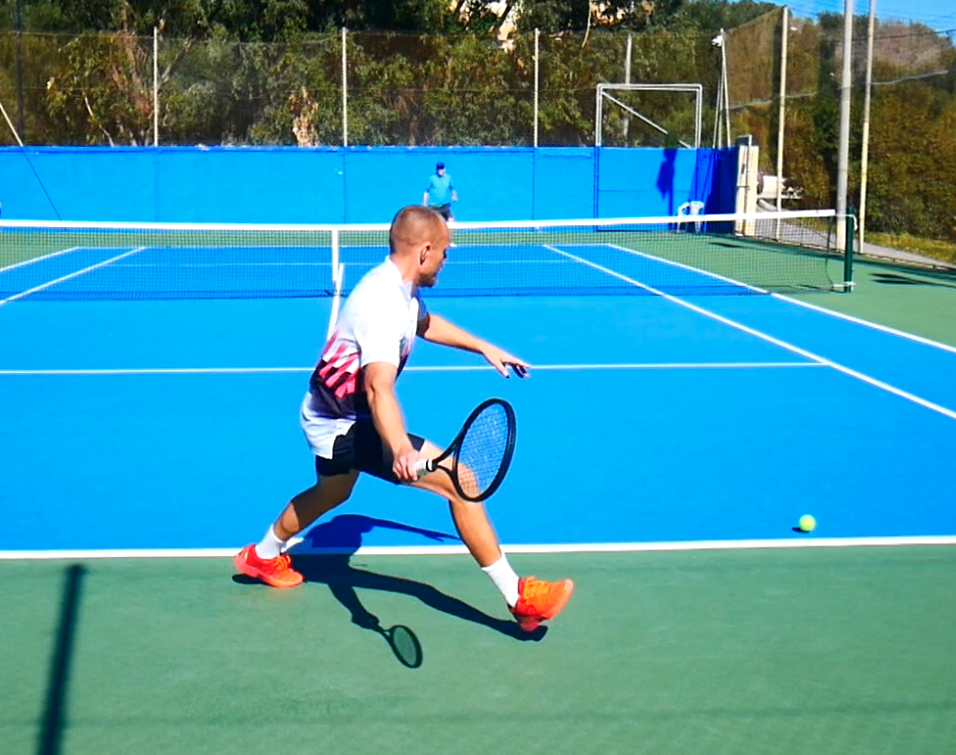 I think most tennis nerds were excited about this model. The 93P is a fan-favorite, but a lot of players find it a bit too demanding, especially on defense. So is the extra square inches you get with the 97P solving this issue?
Well, everything around tennis racquets is a trade-off. You add something here and subtract something there. You rarely get everything you want at once, in one racquet. And if you find that you do, make sure you play with that racquet!
The main benefit of larger head size is an increased sweet spot and stability. But can a thin beam, low stiffness, and head-light balance create a stable response? Well, yes and no. In stock form, it flows effortlessly through the air and you can still blast winner. But it does suffer from some instability at times and I would not say that the sweet spot is significantly larger than on the 93P.
It still feels beautiful on impact, plusher than the 93P. Like a mix of a Pro Staff 85 and a HEAD Pro Tour 630. But I am still not convinced that this racquet is an overall improvement over the 93P. It is still quite difficult to use, the sweet spot is not significantly bigger and you are not getting much more spin despite the larger head and 16×18 string pattern.
For the right player, I think this one can create a holy grail-level of racquet. One of my hitting partners, an Italian coach living in Malta, tried the racquet the other day and exclaimed: "This is a RACQUET, THIS is a racquet!".
Pros and Cons
I really, really like these old-school Phantoms. Box beam, plush, controlled and still with a good plow-through. They are not that easy to use, but for the right player, they are the best frames out there.
Pros:
+ Great feel
+ Excellent control
Cons:
– Smaller sweet spot
– Not the most spin-friendly
Player type: For advanced players who like to attack, enjoy traditional racquets and have a flatter game style.
The key question for many will be: is the 97P better than the 93P?
I find that they are quite similar. The 93P is a bit faster through the air, while the 97P has a slightly sweeter feel. In stock form, I find the plow-through to be a bit better with the 93P and that is why that is likely my preference of the two.
But I think fans of the 93P will love the 97P. And if you are looking for an easier to use Pro Staff 85, either of these frames will make you very happy.
Have you the Prince Phantom 97P and what did you think about it?