There has been a hectic period of play-testing going on here at the Tennisnerd HQ and it is high time for the Tecnifibre Tfight XTC 305 Racquet Review. This racquet has received praise from other reviewers and after testing it thoroughly over a couple of weeks, I can understand why.
Tecnifibre has seen some success on the ATP pro tour recently. In the hands of Daniil Medvedev, Tallon Griekspoor and Jeremy Chardy, they have some interesting ambassadors for the brand. Looking at their website I was indeed surprised to find this information: "Jeremy Chardy (top 46) plays with the T-Fight 305, without modification or customization from the factory specs." Can it be right?
Say what? Does Chardy play with an uncustomized Tfight XTC 305? I find that hard to believe since most pro's, especially ones that hit as big as Chardy does, play with higher swing weights, but I find it hard to see why Tecnifibre would insist he does and risk a lawsuit. Here it is written again on the ATP world tour website.
Tecnifibre Tfight XTC 305 Racquet Review – Specs and tech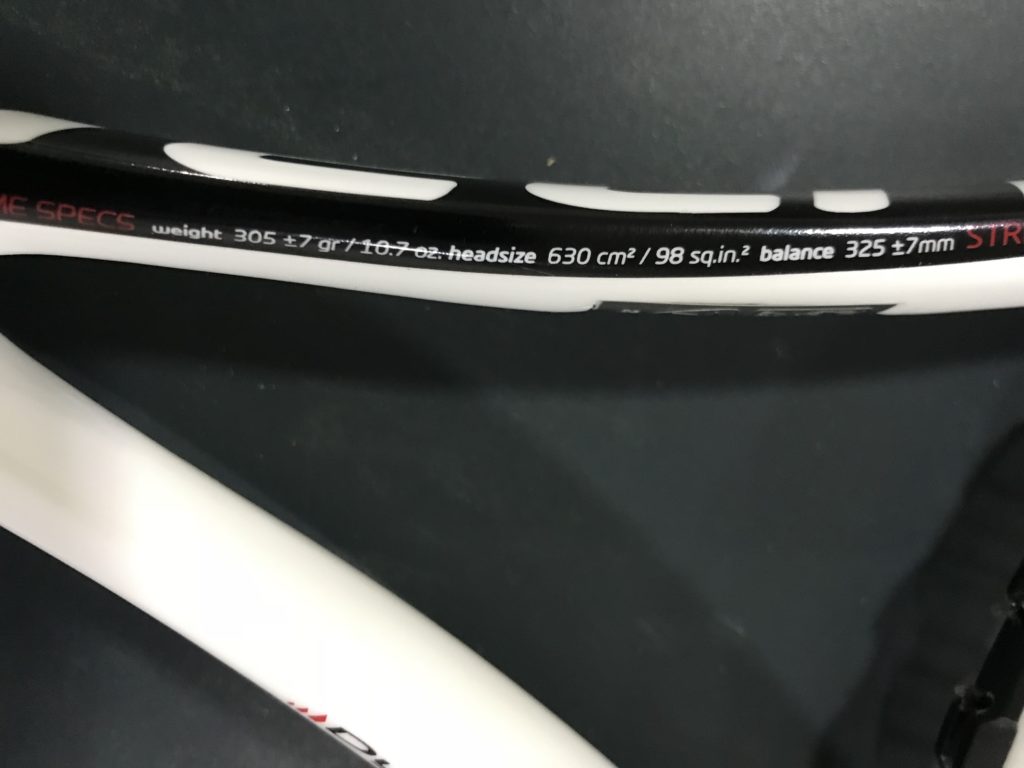 I borrowed the pics from the Tecnifibre website which will tell you about the added technologies and the specs of the racquet. Notable when it comes to specs is the swing weight. A 305-gram racquet rarely has a swing weight in the 330s, but this one does and that is what makes it so interesting. I have heard some complain that you lose some maneuverability, but for players who like a heavier swing weight, this one will play right in your wheelhouse.
The low static weight also gives you the option to add a leather grip and some lead tape to reach your desired weight, but keep in mind that you can't lower the swing weight. I like this spec and found it really stable and that it offered some nice plow-through for its weight. I also think the 18×19 string pattern was a good idea because it offers good control yet more spin than an 18×20 string pattern racquet would. Two string patterns I want to see more of is the 18×19 that Djokovic uses nowadays and the 16×20 that Yonex is more famous for. It gives a nice blend of controlled launch angle while retaining better spin than the 18×20.

When it comes to technologies it is always difficult to say what works or not, but Tecnifibre is more practical than other manufacturers and since I string my own racquets I really like the EZ Lock eyelets and the bumper armor cap seems like a good idea for durability.
Tecnifibre Tfight XTC 305 Racquet Review – Performance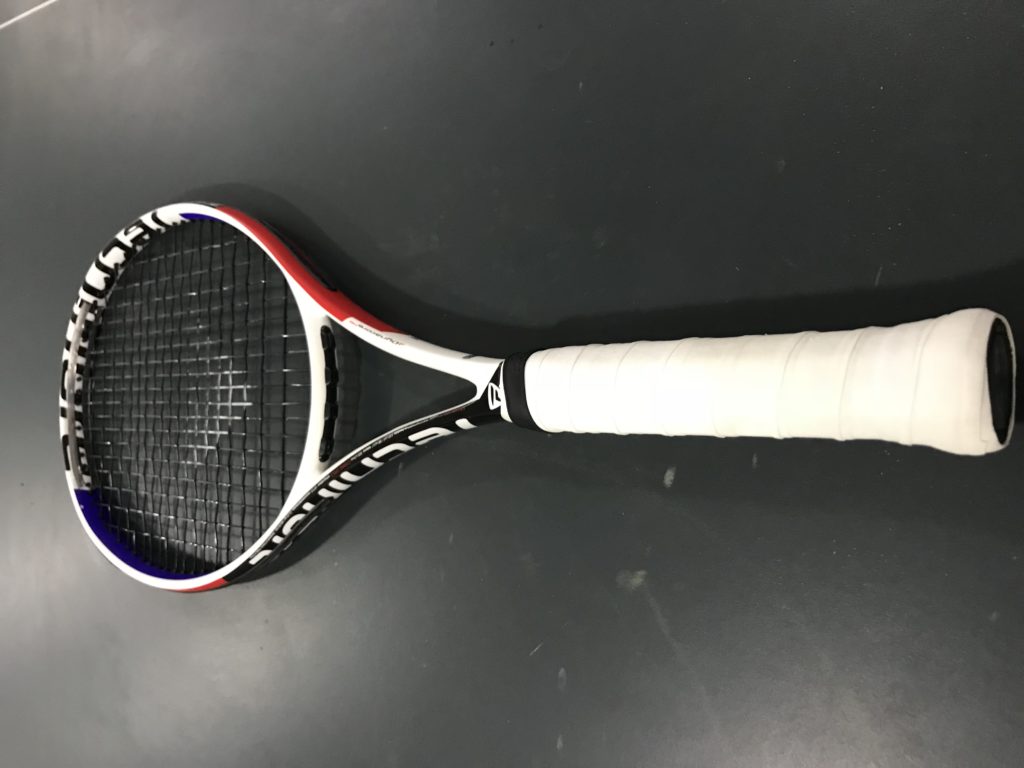 The Tecnifibre Tfight XTC 305
was a really well-balanced and versatile racquet. It played like a hybrid between the Wilson Blade 98 18×20
and the Babolat Pure Strike 98 16×19. It felt a bit more comfortable than the Pure Strike and also offer more control. It really works well as a relatively easy-to-use players racquet. I enjoyed it on serves and groundstrokes and it was really easy to pick up and use. I did not really find any obvious weaknesses and felt like I was in control of the ball and could generate both some good slice and topspin.
I did try it in stock form and with some lead tape in the hoop (2-3 grams at 12 o'clock to increase the power a bit) and I liked it with both specs. It is one of those racquets I could play tournaments with and I did actually take it into two matches with good success. This is probably the best 98 sq inch racquet I've tested since the 2017 Pure Strike and this one suits me a bit better with the increased control and slightly lower stiffness.
I have a really hard time to fault this racquet and I will keep playing around with it for a while more and see if it is something I can eventually switch to. It doesn't offer quite the confidence to hit flat winners like the Angell K7 Lime that I am currently play-testing, but it is a bit easier to use. If you like to play with a modern, control-oriented racquet with a nice and beefy swing weight – try the Tecnifibre Tfight 305 XTC
 (Amazon link). I also must give thumbs up to the cosmetics, very classy.
Tecnifibre Tfight XTC 305 Racquet Review – Video coming soon
What do you think of the Tecnifibre Tfight XTC 305? Could this be a stick for you? Let me know in the comments below.